It felt odd to leave our apartment in Okrug which we had for another week to travel 4 hours by ferry and rent a second apartment in Dubrovnik for two nights. Not very budget friendly. But I realized that is exactly what we have always done when we left home on vacation or a weekend away. Make our monthly mortgage payment then leave home to rent another home somewhere else. As we have only had four days this year where we made double housing payments, I guess we are doing alright.
Game of Thrones fans know that Dubrovnik is Kings Landing. Honestly, the city feels more like a movie set or a resort than an actual city. It is absolutely beautiful, centuries old marble streets, stone houses, red tile roofs, towering walls and a truly amazing history. 450 years as an independent republic and most recently heavily bombed during the 1990's not for any strategic reason but simply in a fruitless effort by the Serbians to crush the will of the Croatians by bombing their most historic city. But the bomb scars are repaired, and the city is lovingly restored with the millions brought in through tourism. The Game of Thrones has only increased an already overwhelming tourist trade.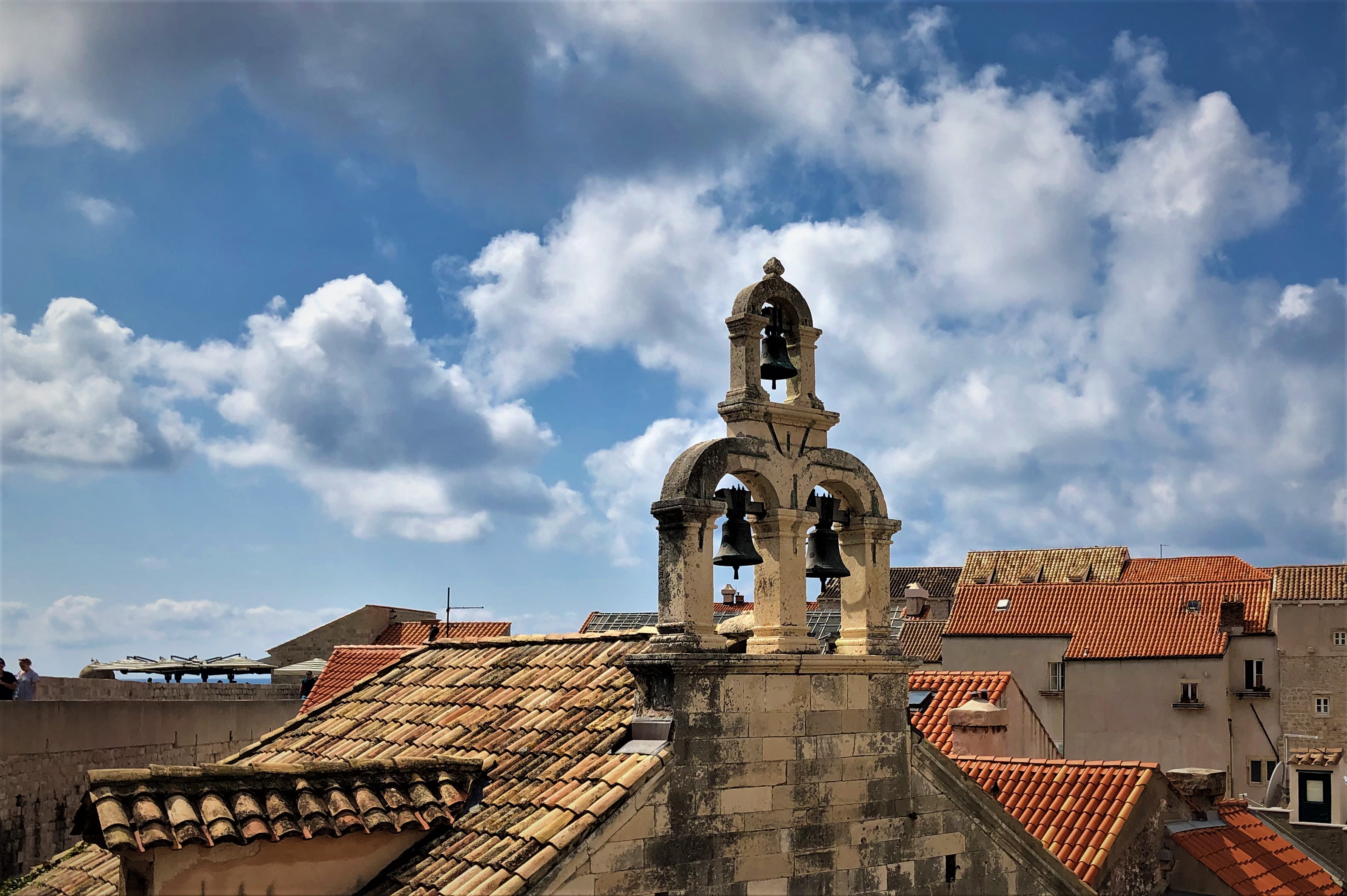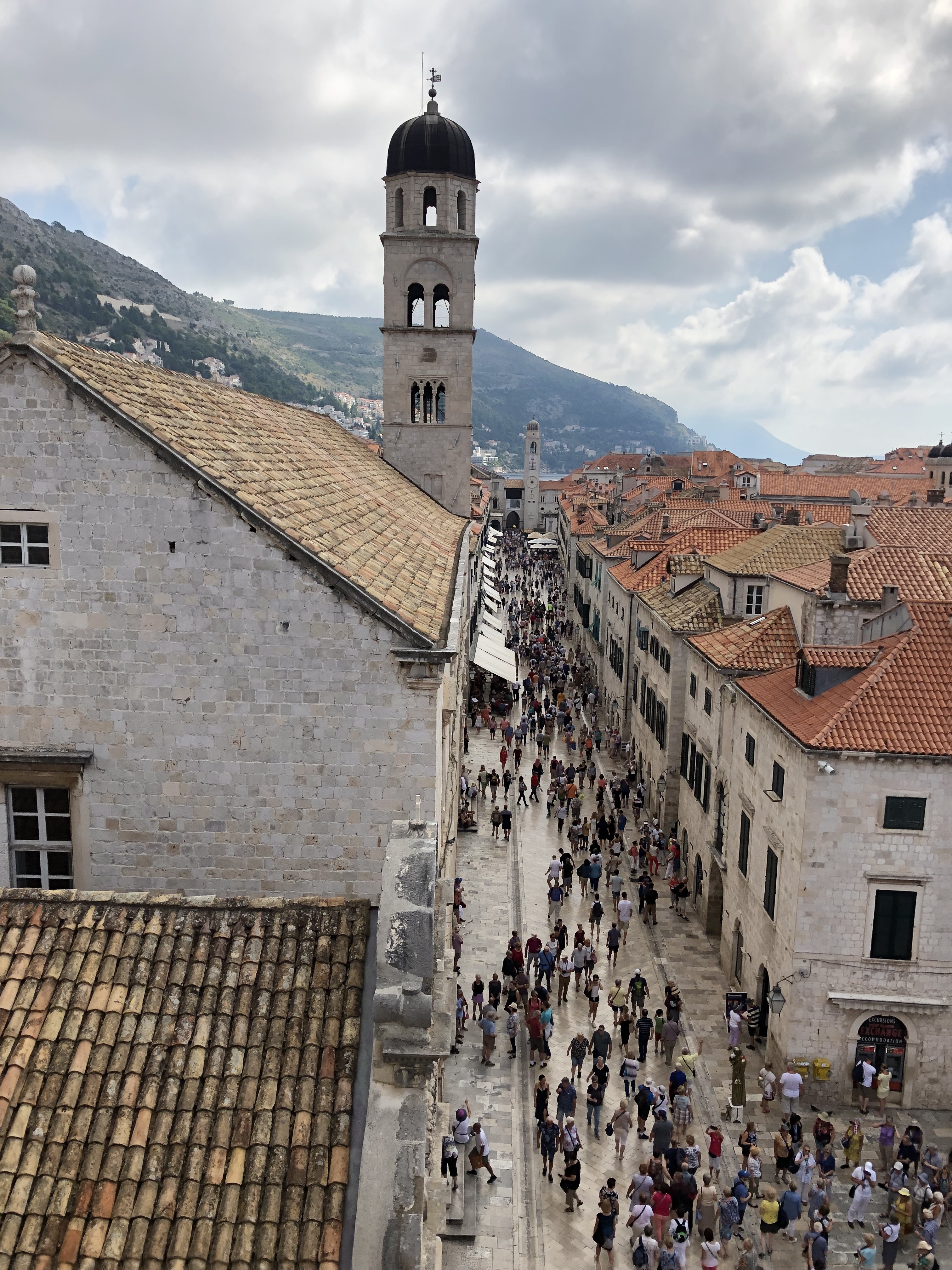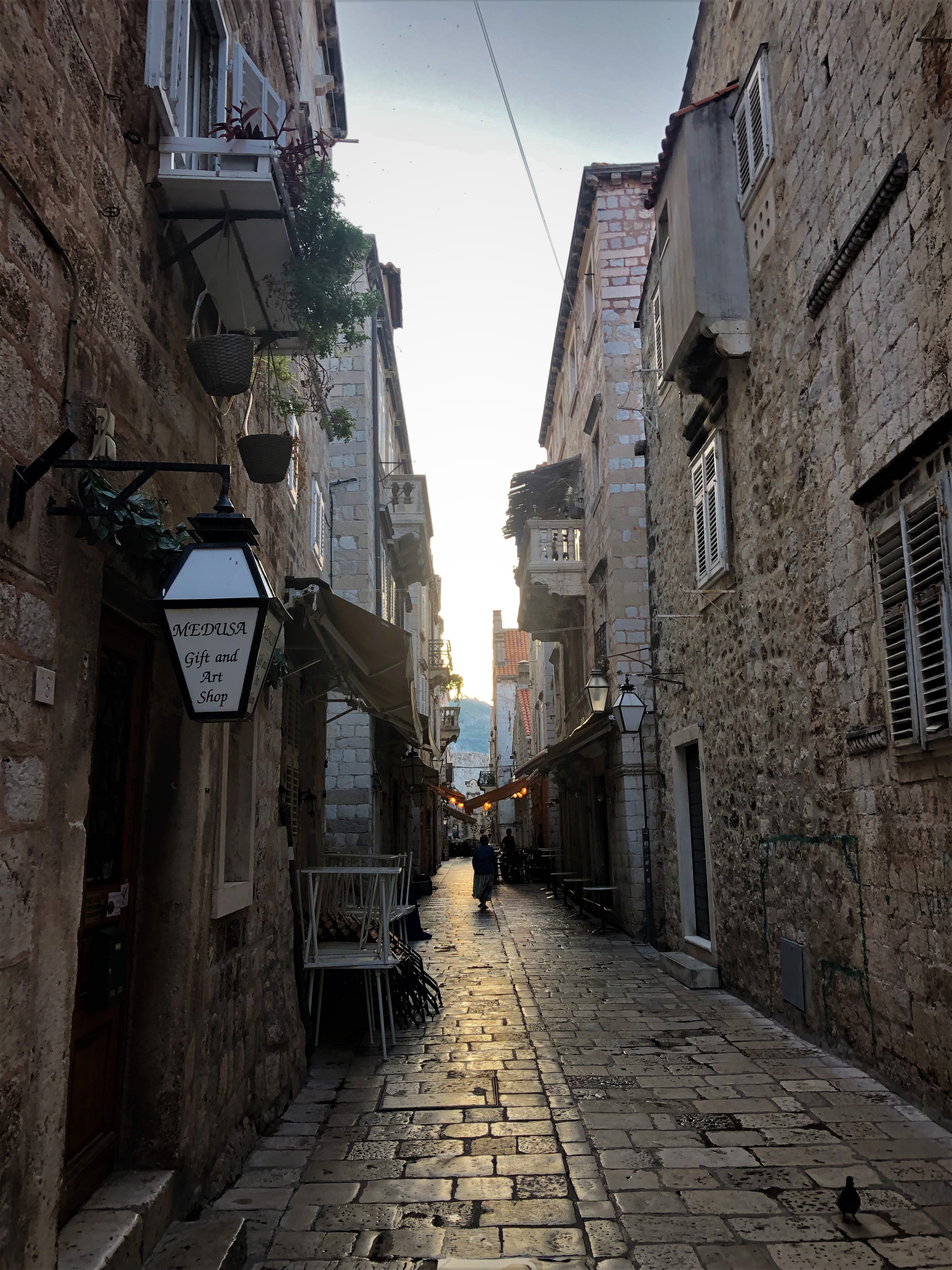 The Croatians both love and hate what tourism has done to this historic city. The amount of money brought in is truly staggering in a country where the average person earns about $900 a month. They charge every person $30 to walk those beautifully preserved city walls. That equates to more than $39 million in a single year just for allowing people to walk walls that were constructed almost a millennium ago. The city had 42,000 residents as recently as 2011, now it is home to only 700. When you can rent a room in your home for $100-$200 a night wouldn't you convert your entire home to an Airbnb and move out to the suburbs? Dubrovink is now a city of rental units, restaurants, bars and souvenir shops.
As you know, we like to take photos without people and usually accomplish this by photographing early or late after the cruise ship crowd has left the city.
In Dubrovnik we struggled to find empty streets at 6 AM and forget about the evening, the main street is packed well into the night as thousands are staying inside the city walls in all of those Airbnbs. And we visited in shoulder season, our taxi drivers all said it was much better than July or August. Don't get me wrong, I loved Dubrovnik, it is beautiful and worth a day or two. But I do question the impact of tourism and whether all of our bucket lists and Instagram photo ops are really destroying what we traveled to find in the first place, a different culture. Our tour guide lamented that guides no longer talk of the famous Croatian scientist that used to live at the top of Dubrovnik's version of the Spanish steps but everyone mentions that the steps are where Cersei Lannister made her walk of shame. But I digress.
We were joined in Dubrovnik by our friends Neil and Jin. They are not exactly morning people so they decided to skip our 8 AM early bird walking tour. Their loss, it was one of the best walking tours we have ever had. We again found it through Airbnb experiences and we thought the $18 per person charge was a bargain in this most expensive city in Croatia. Our guide Marco was born and raised in Dubrovnik, his excellent English and passion for his city made for a wonderful experience.
The crowds were less at 8 AM but the streets were far from empty.
We learned of the City's history and how it attained the rare feat of remaining independent for 450 years by careful use of espionage and bribery acting as go between for the Christian and Muslim worlds. Oh, and we also saw where Cersei Lannister made her walk of shame.
You have probably noticed that we have a soft spot for bars with a water view and we found several in Dubrovnik.
We stopped halfway through our $30 walk of the walls for a $7 cold beverage overlooking the Adriatic from the top of Dubrovnik's city walls.
Our favorite stops were the two bars clinging to the cliffs outside the city walls. By far my favorite was Bard Mala Buza. To find it you look for a small unmarked door in the city wall, stepping through and down a few steps you walk out into the bright sunshine and a couple dozen tables perched along the cliff with a full bar playing classic rock music.
Better yet, you can climb down steps to swim in the Adriatic below the walls of Dubrovnik.
Neil and I were up for a swim and headed out to Mala Buza, after a swim and a $7 beer at the bar I returned to our apartment and told Kelly "you need to experience this" so she donned her suit and we headed back for another swim followed by a celebratory Aperol Spritz. Even with US pricing it was a truly memorable experience. We liked it so much that when we had a couple hours to kill the next day we hung out reading books at Mala Buza while nursing a beer before heading out to catch our ferry. There are just some experiences that cause you to say, "this is a pretty good life". There are days we question our decision to sell everything and travel. This was not one of those days.
Ending our Dubrovnik getaway we had a 4.5 hour ferry ride back to Split where we were met by our taxi driver Lanto. We had used Lanto throughout our stay as he was arranged by our Airbnb host Ivan who negotiated Croatian resident pricing. $25 for the 45 minute ride from Split to our apartment was a very good deal. It was nice to have Lanto waiting upon our arrival. As we started out through Split Lanto asked "are you hungry? Do you like Pancakes?" Uhm, yes but we really just want to get home. "No worry I buy you a nutella pancake" and he produces a to go box with a delicious Nutella crepe, and a bottle of lemon grass water in case we are thirsty. Croatians are very nice people.
G&K