Fredrik needed to drive to London to pick up their daughter Elsa who was returning from a year teaching in India. He planned to stay the night in London and asked if we wanted to join him. London sounded fun but one night was too short with a four hour drive each way. So, Kelly and I took the train to London to spend four nights. We rented a two-bedroom apartment with free parking so when Fredrik arrived, he would have a bed and a parking space. It worked out well. We found a two-bedroom unit on the Thames with a partial view of the Tower Bridge. It was way over budget at $250 a night but we justified it because we were spending so much time with Karin and Fredrik and they aren't charging us rent……….that I know of. We do wonder when staying with friends if one morning we will wake up with a bill slipped under our door.
Anyway, the London apartment was amazing as long as you don't mind a little clutter. It is owned by jazz pianist Evelina De Lain who was traveling in Peru. The place looked like she had just stepped out minutes before we moved in. Clean and comfortable with a grand piano taking up half the living room. With our lack of musical talent, the piano was not touched until Fredrik arrived, our personal concert pianist. A very fun place to stay, a great location in the old warehouse district on the south side of the river. A hip and trendy area with some great food and drink options like the Maltby Market.
Kelly and I walked the south side of the Thames which has a fantastic pedestrian promenade. From our apartment on China Wharf you can easily walk three miles along the river to Westminster Bridge and the Houses of Parliament. On our walk along the south bank we wandered into Borough Market which has dozens of food stalls where we picked up an early lunch.
London is expensive, its restaurants are busy and all added a 12.5% service charge onto the bill. Street food and Pub food proved a good way to keep food costs down. The city has food stalls and food trucks galore. For about $10 we shared a delicious wrap. For about $15 you can pick up a basic hearty meal at most pubs. We ate one night at a Tapas bar which was delicious, but four small dishes a small glass of wine and small beer cost $75.
The "Queen's Walk" along the south side of the Thames gives you a great view and feel for the city. At the far east end near our apartment you encounter mostly locals, new waterfront restaurants, quirky local pubs and food stalls. As you cross under the Tower Bridge you begin to move into more tourists and kitsch. By the time we reached the Coca Cola London Eye, and the Shrek Adventure we knew it was time to move across the river to the old city. The walk provides a great view of the changing skyline of London. Ultra-modern skyscrapers juxtaposed with the Tower of London and the Houses of Parliament. It also made for a wonderful walk home each night after dark. Totally safe with night views of the city and the occasional drunken Londoner. That is one thing we noticed, public drunkenness is frowned upon and uncommon in most of Europe. But young British men, even those in suits and ties can and do get falling down drunk. We saw one or two being helped along by their dates who we hoped were seriously questioning their choice of men.
We had both spent a few days in London over the years and had seen the changing of the guard, Buckingham Palace, Westminster Abby and the Tower of London so this trip would be more like our time in Paris, living like a local. London is known for its live theater, so we decided to take in a play or two. We enjoyed it so much we saw a play all four nights. Thank you Lynne for the theater recommendations. This did not help our budget as tickets averaged $80 a seat which is actually a pretty good value when compared to New York or even Seattle.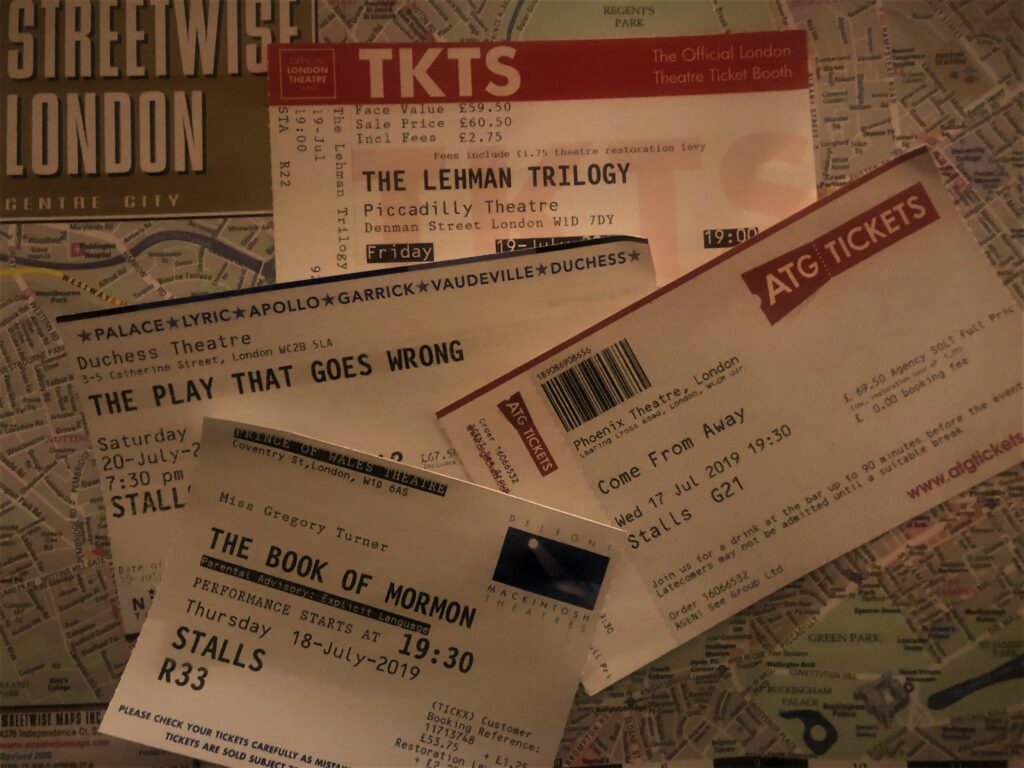 There were two sites I wanted to take in while in London, the British Museum and the Churchill War Rooms. Kelly wanted to see the British Library. So, one morning I headed out early for a few hours at the British Museum. London museums are free and thus very budget friendly. Oddly, London churches charge for admission. The British Museum is absolutely amazing and far too large to take in all at once. As the British conquered the world they collected (plundered) the very best antiquities. The Rosetta stone, Egyptian mummies, statuary, pottery, even the Elgin Marbles pried from the walls of the Parthenon. They have it all and much more. In two hours, I saw the best of ancient Egypt, Greece and Assyria, aka Iraq. I breezed through parts of Asia but left entire continents for another visit.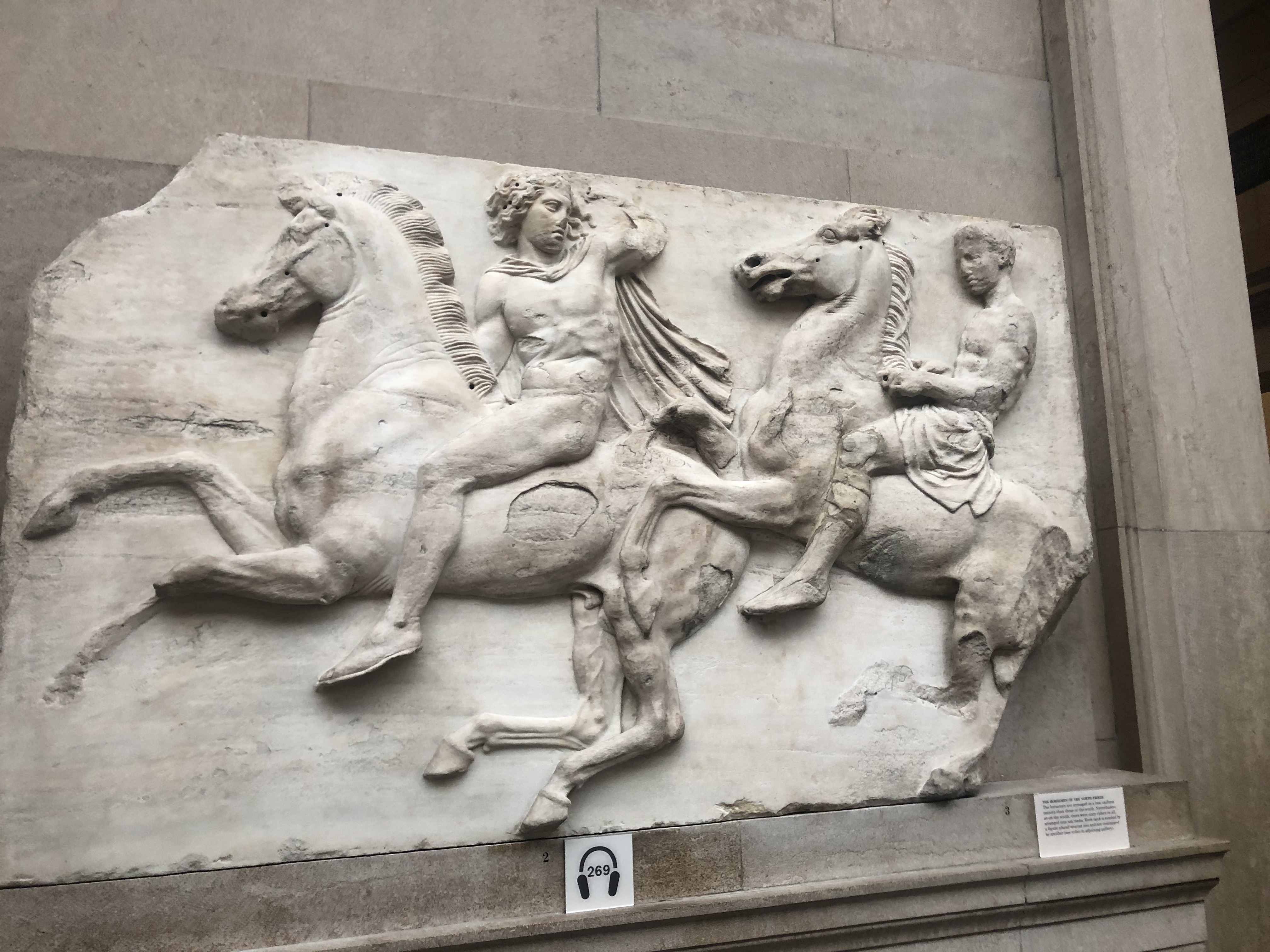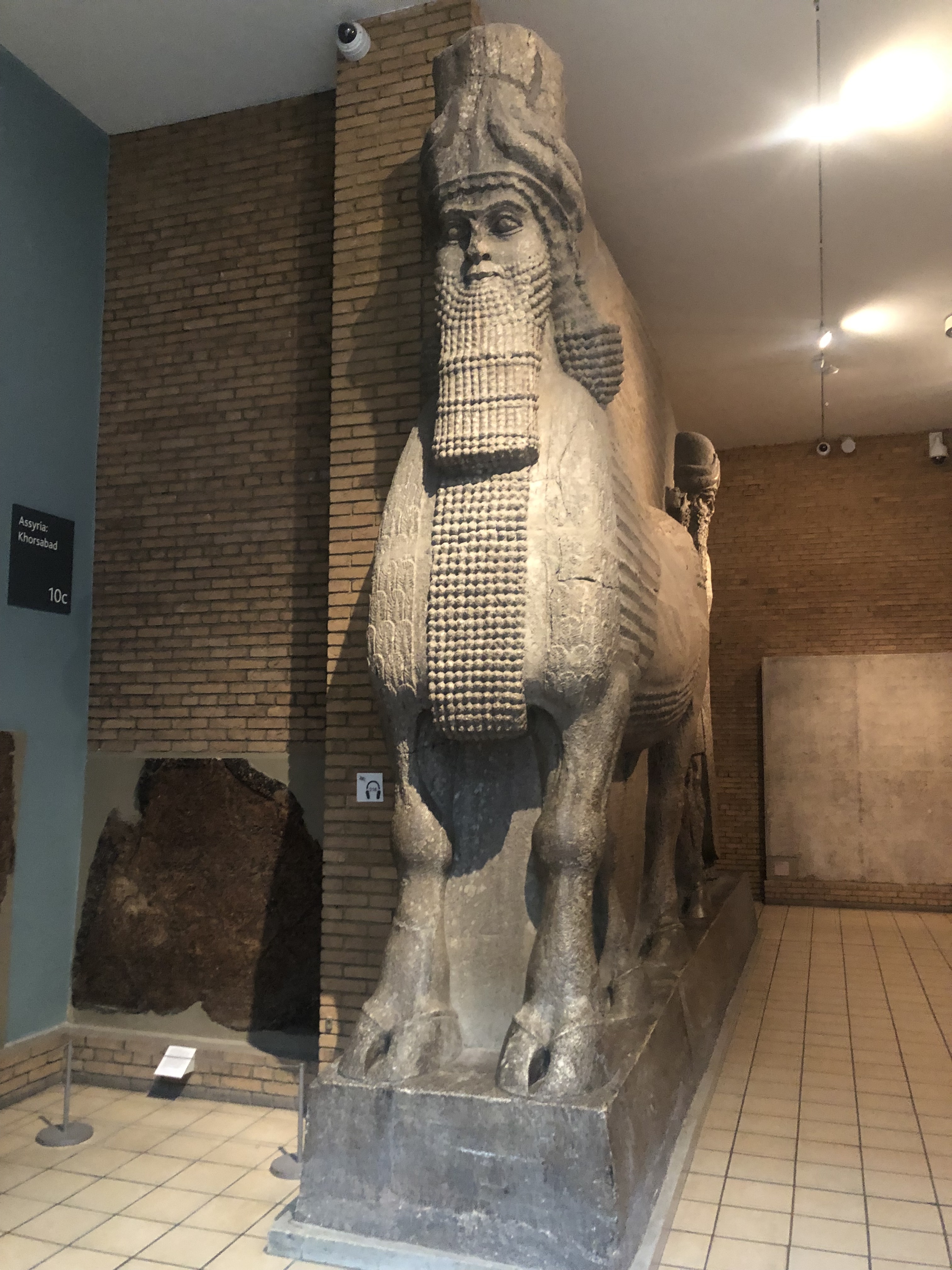 After the museum I met up with Kelly for a pub lunch and a pint at Skinners Arms where we were the only tourists. Then we walked the two blocks to the British library. Admission was again free. The library has 14 million books, but we came to see its Treasures gallery. On display were the Magna Carta, rare early bibles, first folios of Shakespeare, ancient maps of the world, scientific texts, and most important, original handwritten lyrics from the Beatles. A fun and fascinating afternoon.
For my other major site, we had to purchase tickets and reserve a time slot to see the Churchill War Rooms. These are the bunkers Winston Churchill used throughout World War II. Painstakingly preserved with maps, pins, typewriters and radio gear. They also have a very good interactive museum devoted to Churchill's life. The bunker is surprisingly large with dozens of rooms where Churchill and his cabinet worked and slept. If you are at all interested in WWII, I would recommend half a day at the war rooms. And be aware, the museum is not at the end of the tour but instead maybe a third of the way through. We spent too much time in the museum assuming we were more or less finished with the tour then had to rush through a dozen or more rooms in order to make our 7 PM play.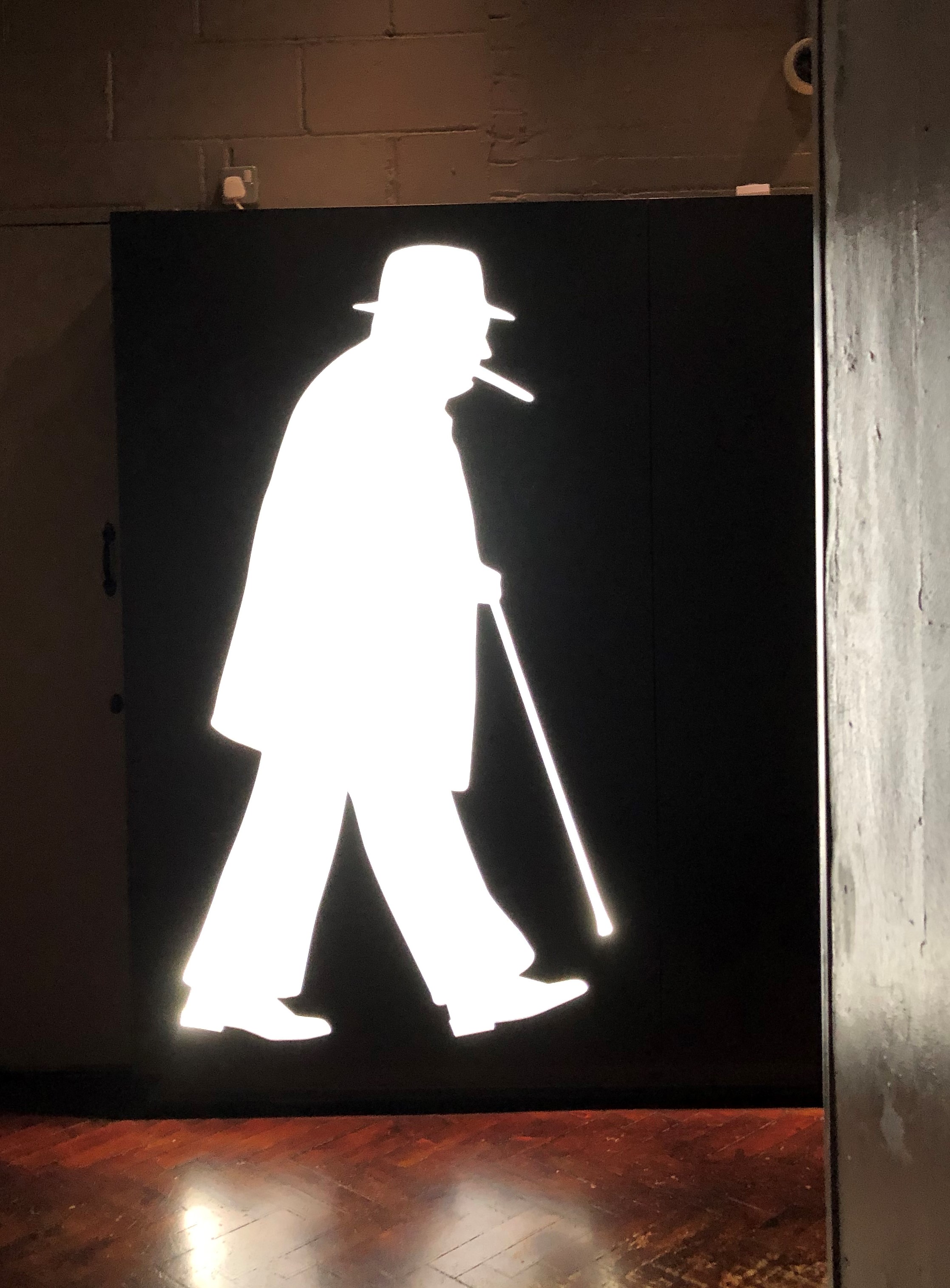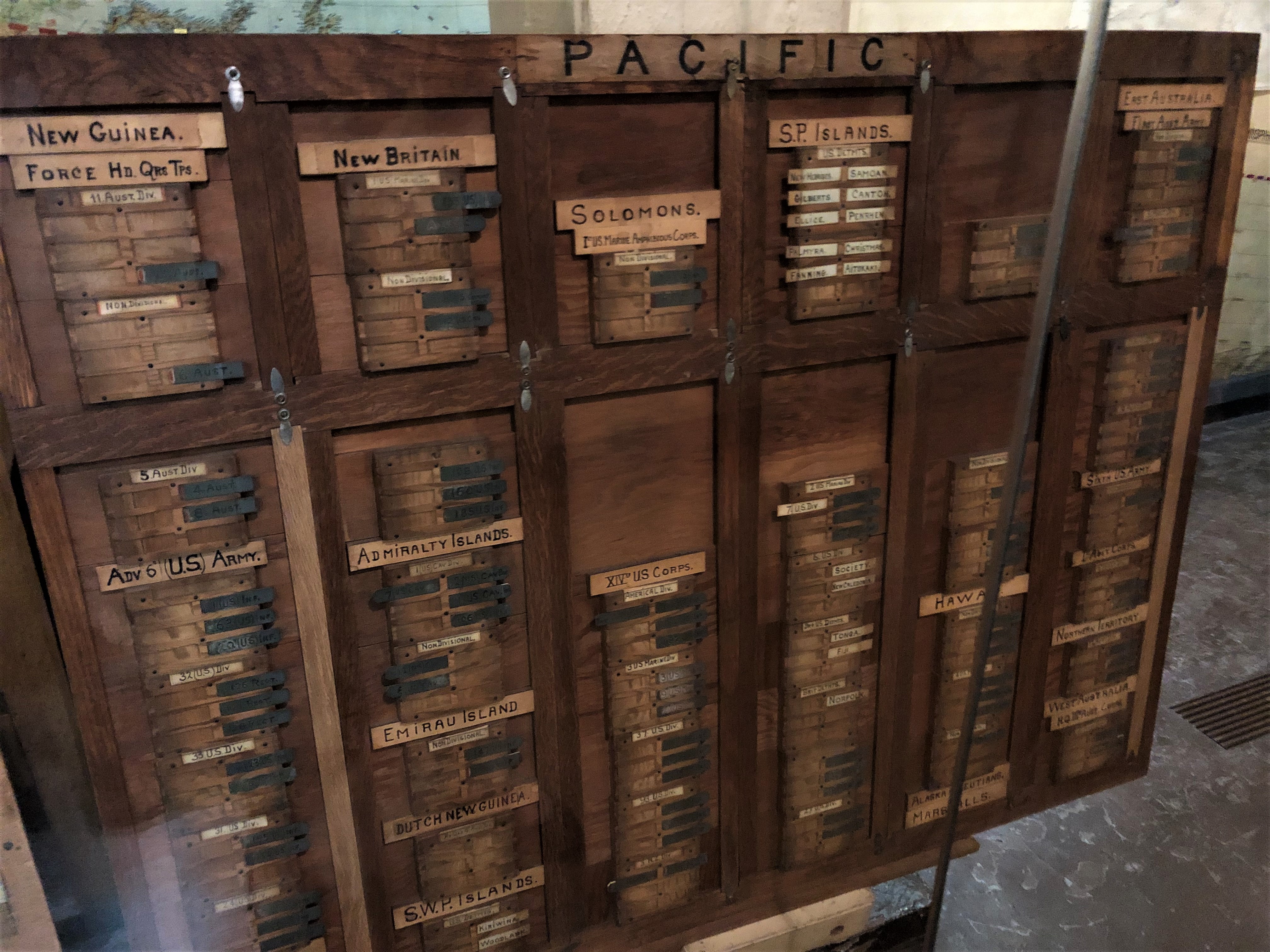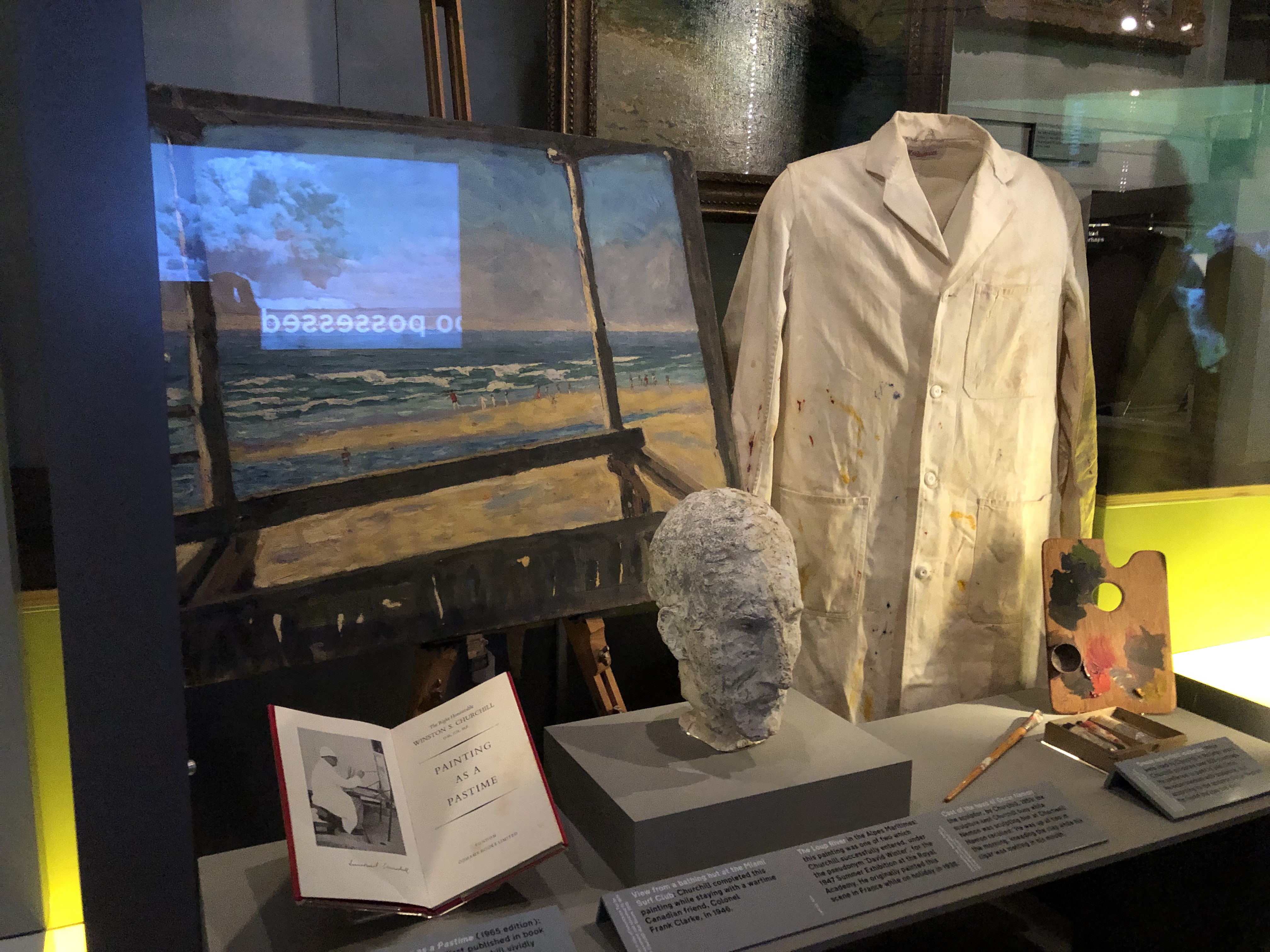 We had nothing planned on our final day and spent a relaxing morning at the apartment, a walk along the Thames with Fredrik and then Kelly and I headed over the river for an improvised pub crawl before meeting up with Fredrik for a play. Lunch at the Anchor-Bankside, followed by a stop at The Black Friar, the Ye Olde Cheshire Cheese, and finishing up at the Old Bank of England covered almost 400 years of English Pubs. A very fun afternoon.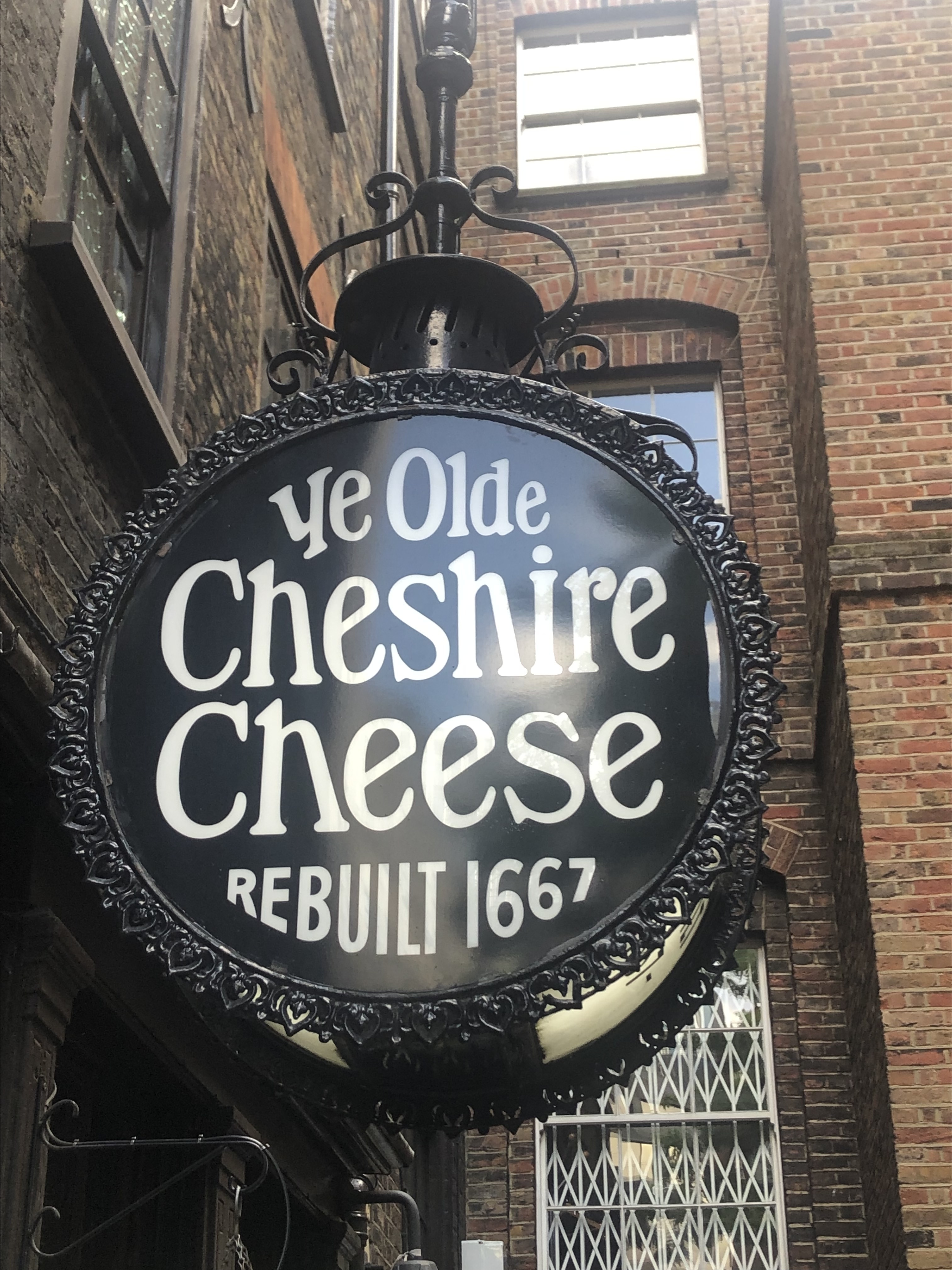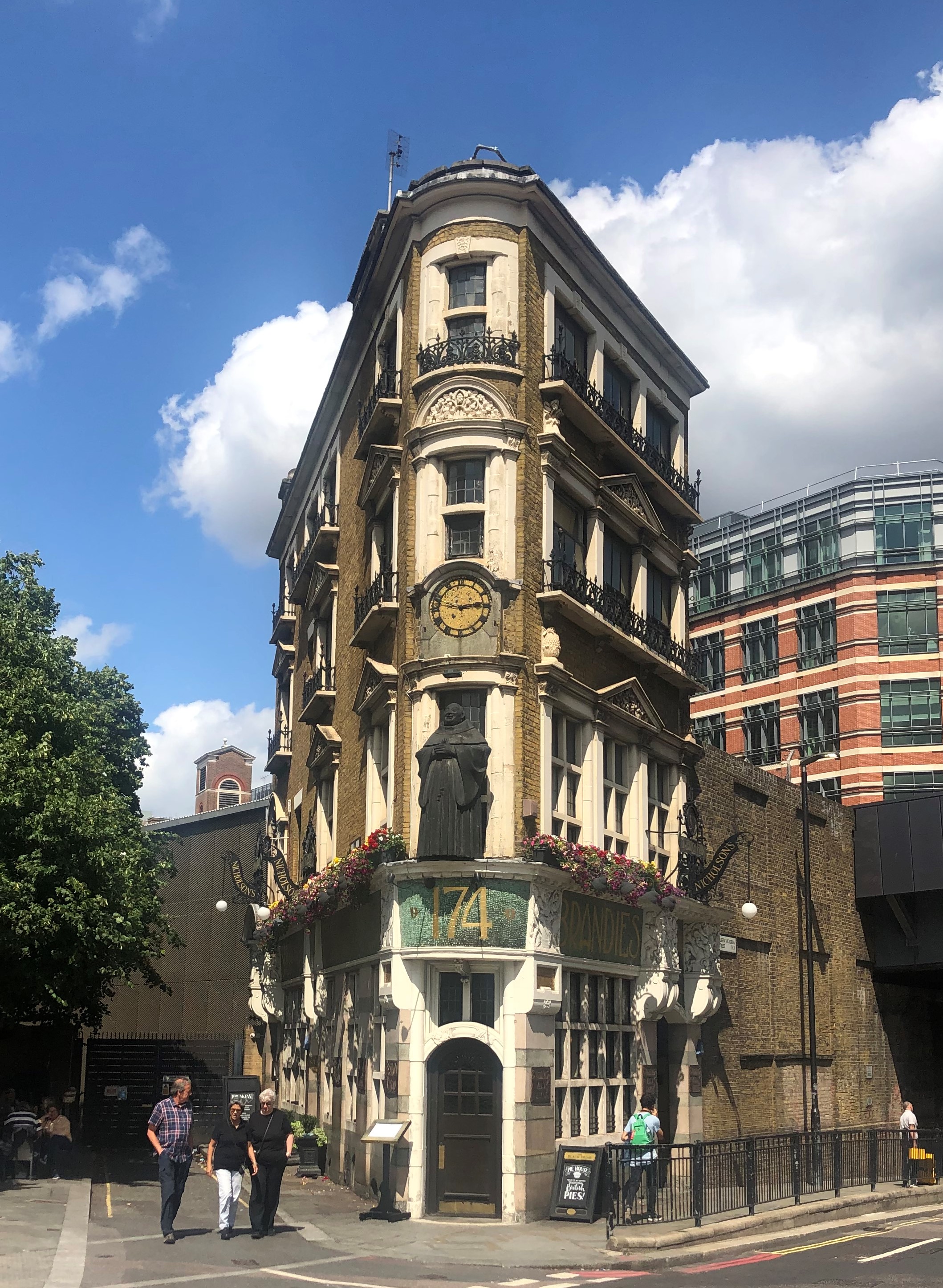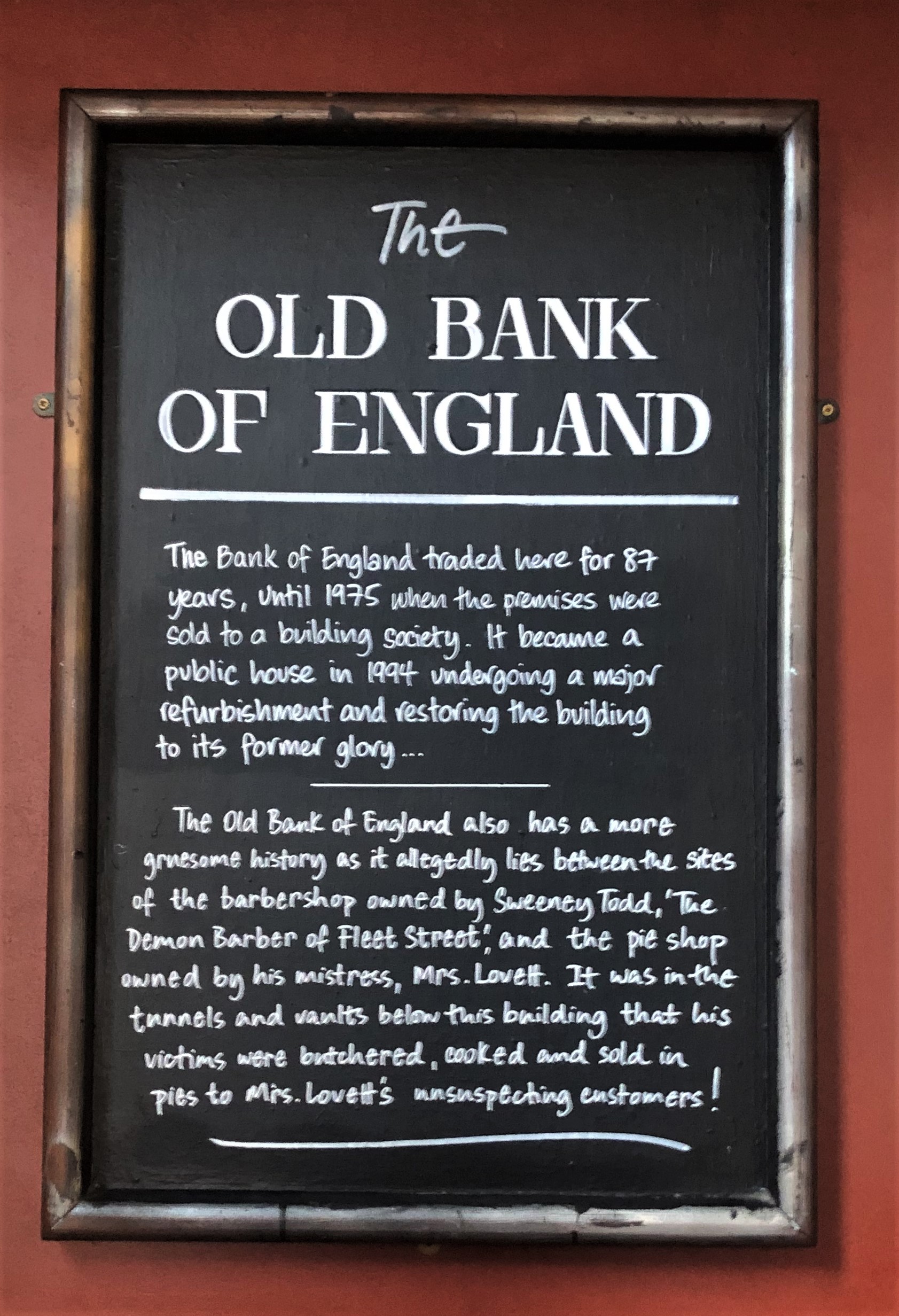 Four days was enough to get a feel for this city but far too short to take it all in. We both agreed we could easily spend a month or more in London at some point in the future. Want to join us?