"I can't believe you have never been to New York"! That is what everyone says after we tell them this is our first time in NYC, so go ahead and join the chorus. It has always been on our list but work and our few weeks of vacation each year never brought us to NYC. This year, we decided to make up for that glaring gap in our travels. With so few direct flight options from Phoenix to Europe we decided a stopover in New York would be the perfect solution.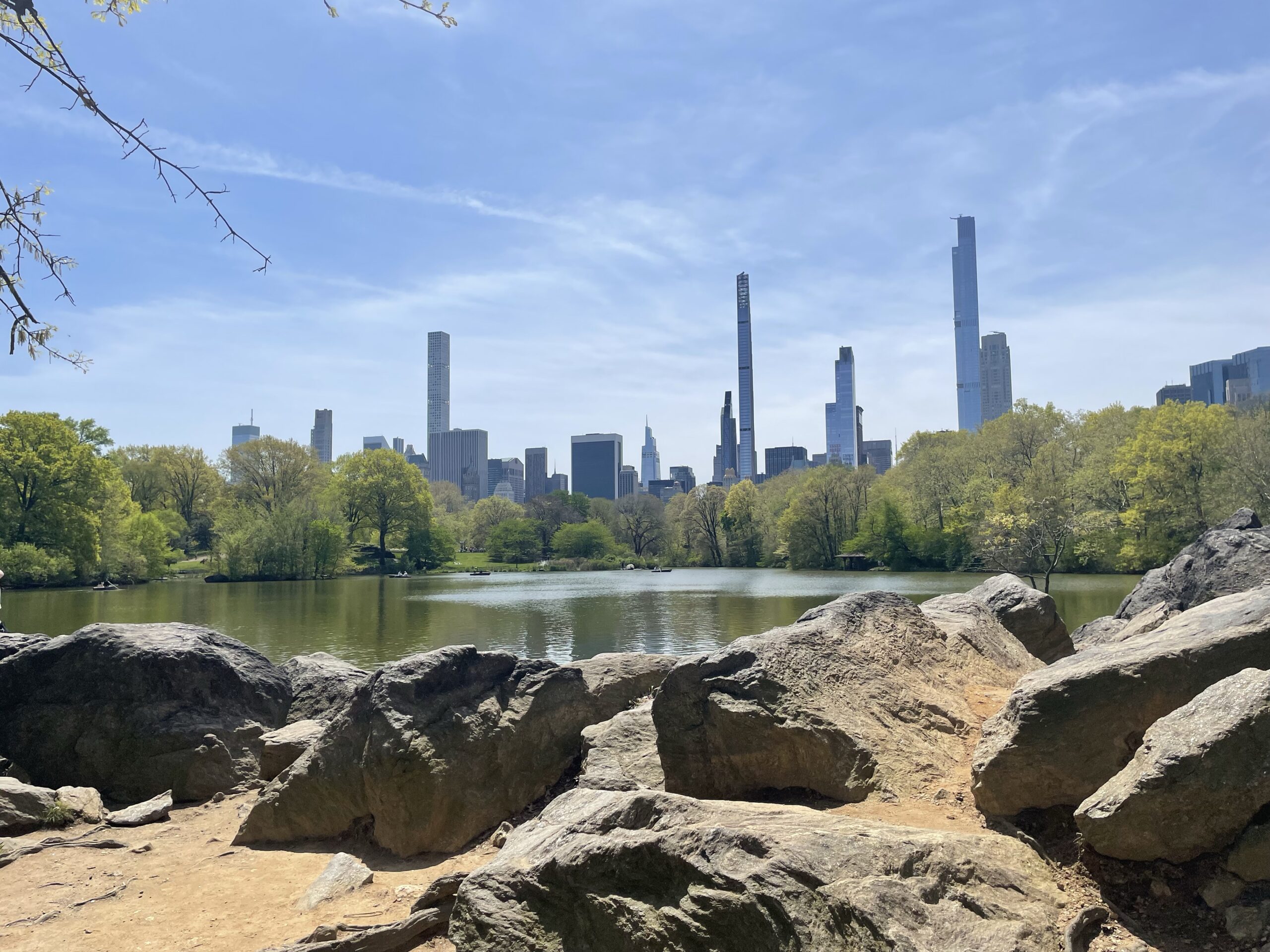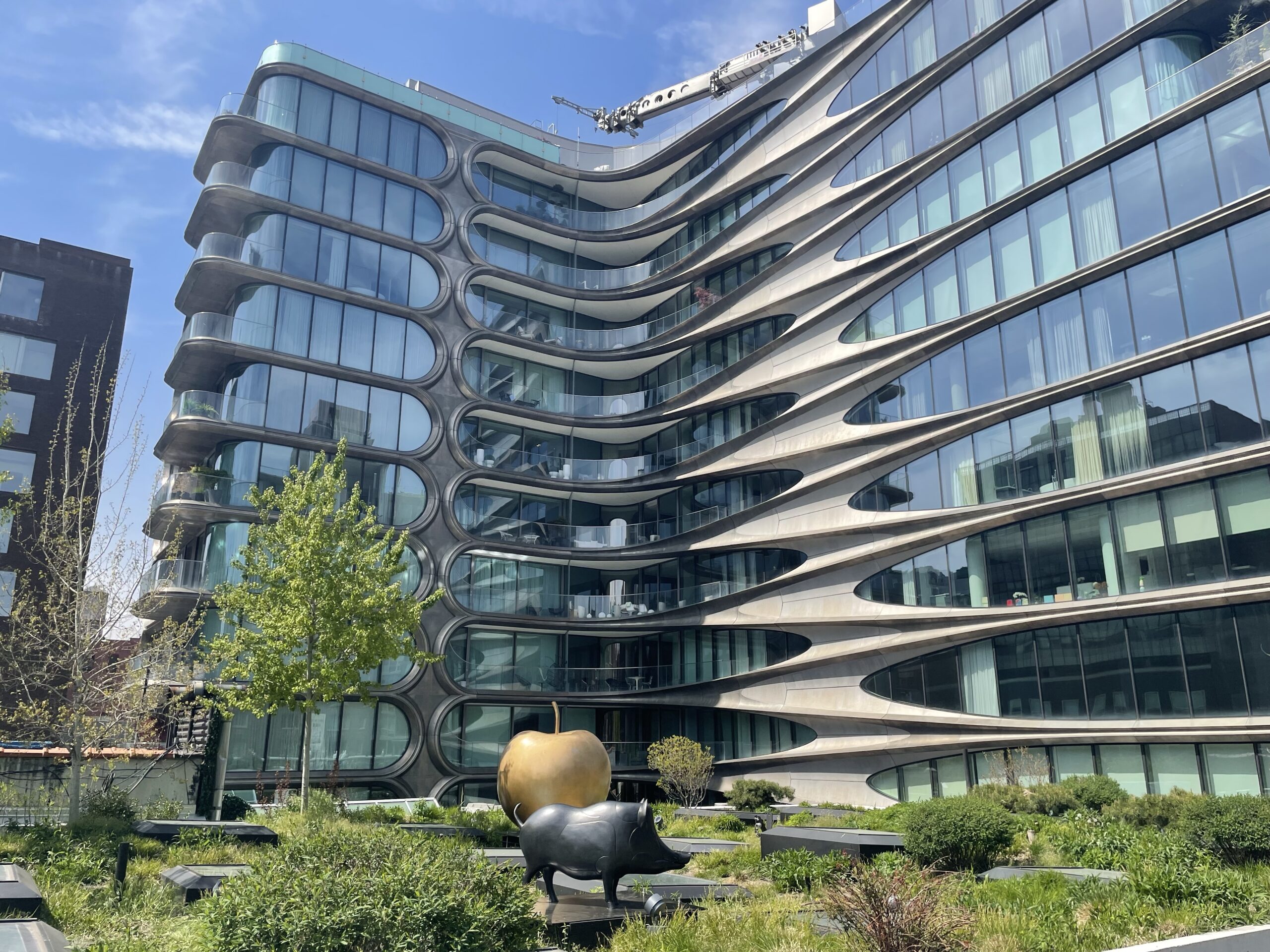 We are now true New Yorkers! We lived in Hell's Kitchen, ate Pizza, Bagels and Pastrami, had Manhattans at the Dead Rabbit pub and actually found the door to an unmarked speakeasy.
We stood on the wrong platform waiting for a subway train that never came and found our way through the maze that is Penn Station in order to catch a train to Newark. We biked around Central park, walked the Highline, Chelsea market, Little Island and across the Brooklyn Bridge. We went to the Met Gala….ok, we looked at pictures of all the famous people at the Met Gala online then we went to the Met on a rainy day a few days later. But we looked fabulous in our raincoats after walking through Central Park in the pouring rain and gale force winds, just like the Gala attendees.
We spent our entire week in Manhattan leaving the exploration of the other boroughs for another trip. Our only exceptions were a walk across the Brooklyn Bridge for a drink at the Time Out Market and our trip out to Ellis Island which I think is technically in New Jersey. For my budget minded friends Manhattan is the most expensive city in the country rivaled only by San Francisco. You will be hard pressed to sit down at any bar or restaurant and not drop at least $50. You could however hang out at Rudy's Bar and Grill in Hell's Kitchen drinking $4 beers and eating free hot dogs but you would miss a lot of the city.
We did stop in for a beer (me), a whiskey (Kelly)and a bit of people watching, but no free hotdog. Our bill totaled $11, even with the almost mandatory 20% tip we were only up to $13. In the rest of NYC $10 dollar beers are common as are $20 glasses of wine and cocktails. We split a delicious pastrami sandwich at Katz's Deli, $27, that was just one sandwich!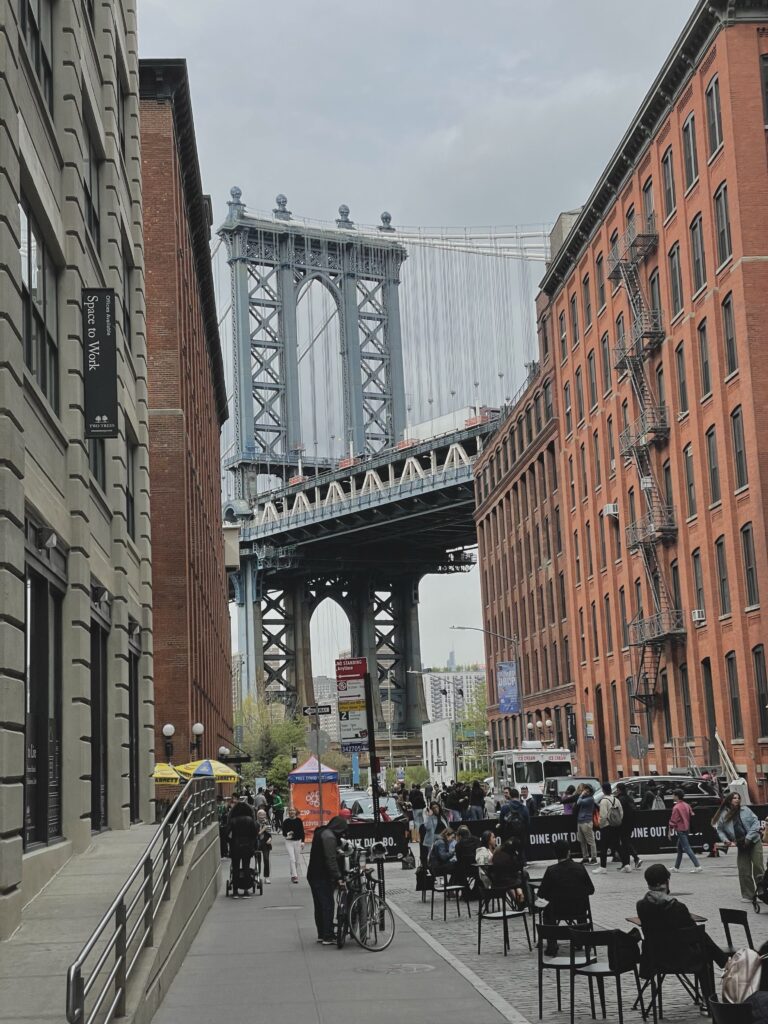 The Highline and Brooklyn
For lodging we rented an en suite room in an apartment we shared with owner Jordan and his girlfriend, both are PhD candidates at Columbia. We hardly saw them all week but it was a very ni

ce experience for our first shared airbnb. Cost with tax and fees was still $183 a night but significantly less than most hotels, the Holiday Inn Times Square was quoting $400 a night!

We bought New York Passes for the week which is basically pre-paying for most of your tourist attractions. The pass will get you access to over 70 tours, activities and museums. We spent $269 each for a 1 person 7 day pass.
T
he cost if we bought tickets for each of our activities separately?
Circle line boat tour $45

The Ride $80

Empire State observation deck $48

One World Trade Center observation deck $47

9/11 Museum $30

Ellis island Boat trip $ 31

Bike tour of Central Park $51

St Patrick's Cathedral tour $23

Total $355 per person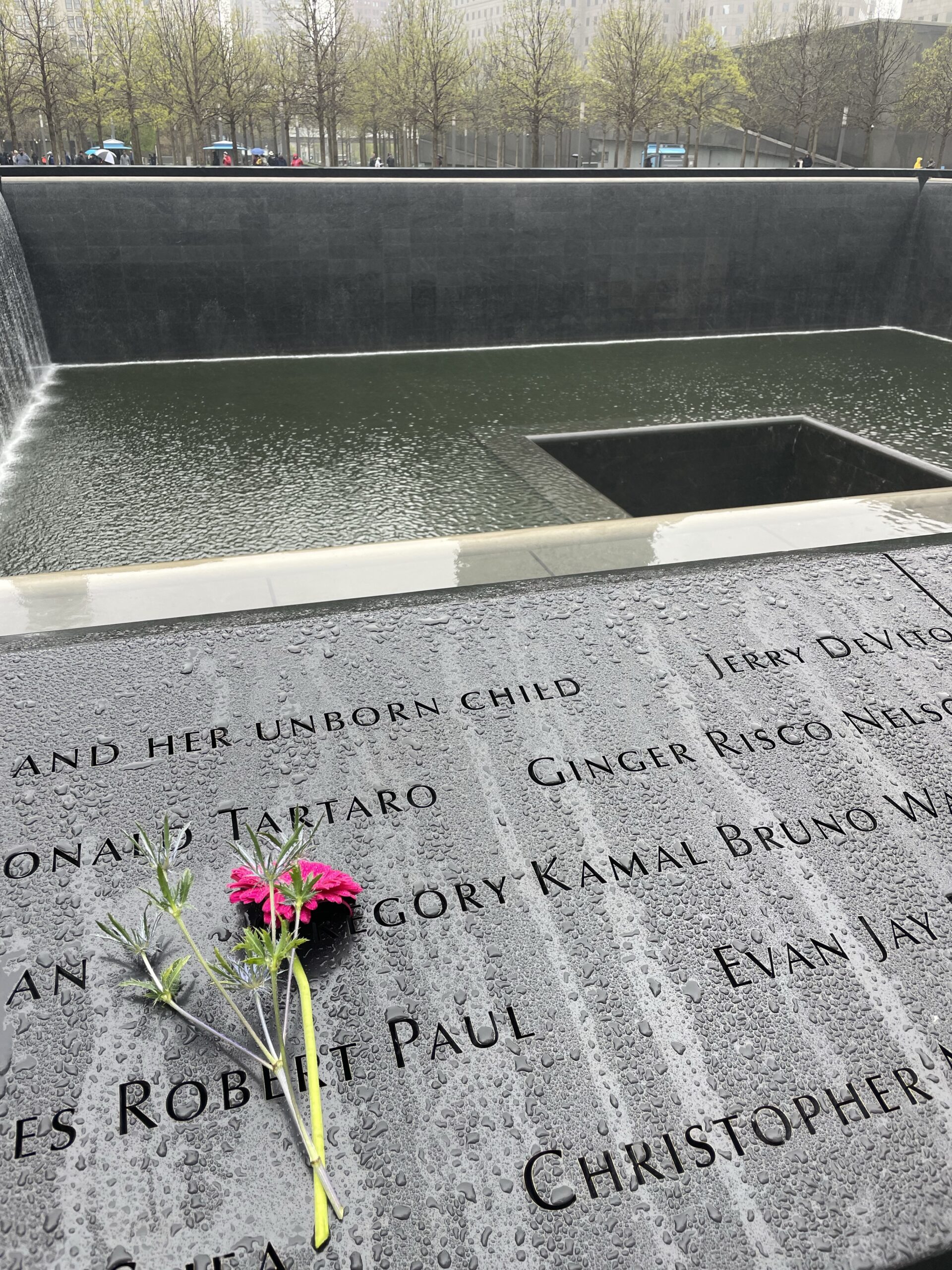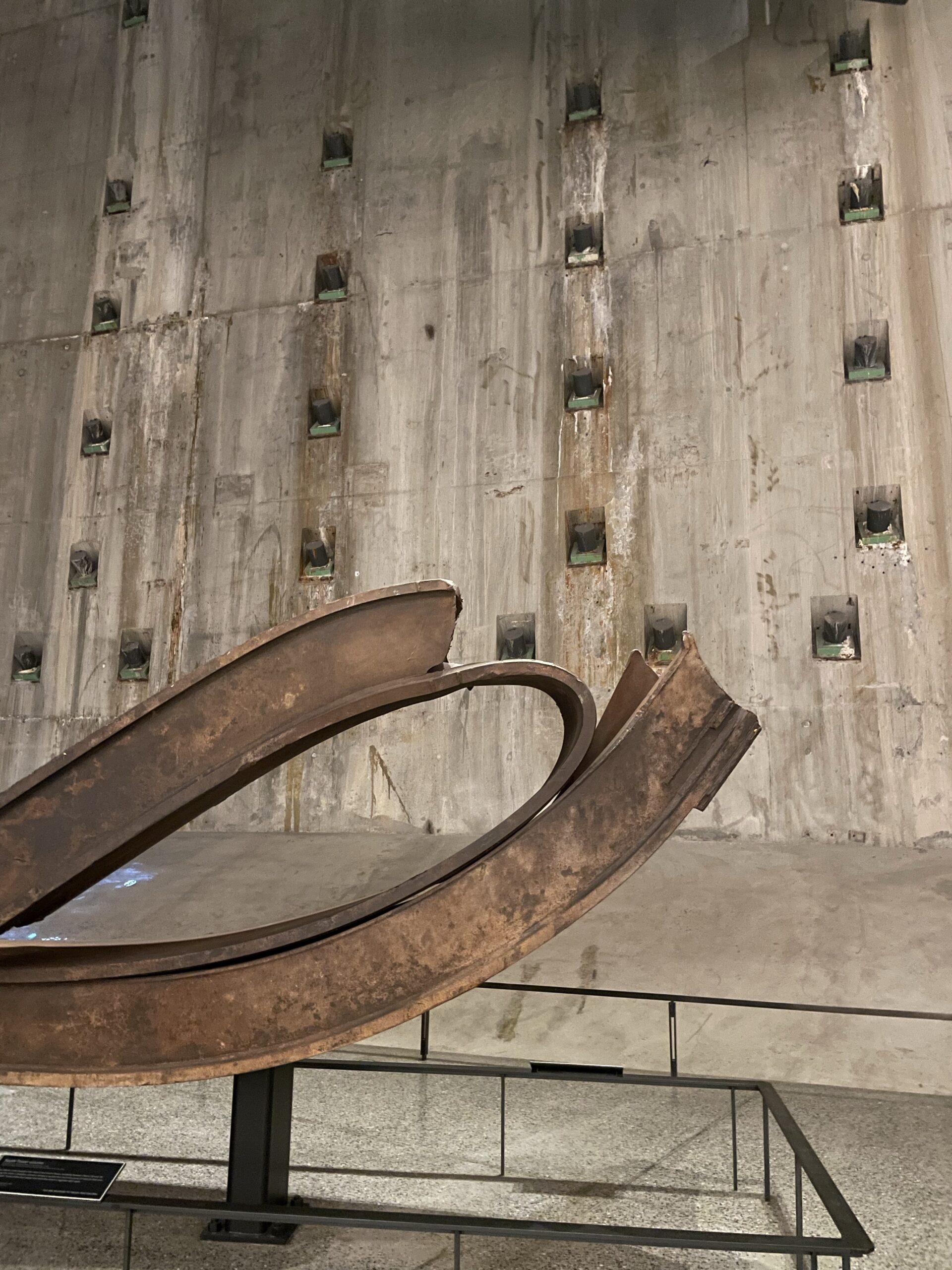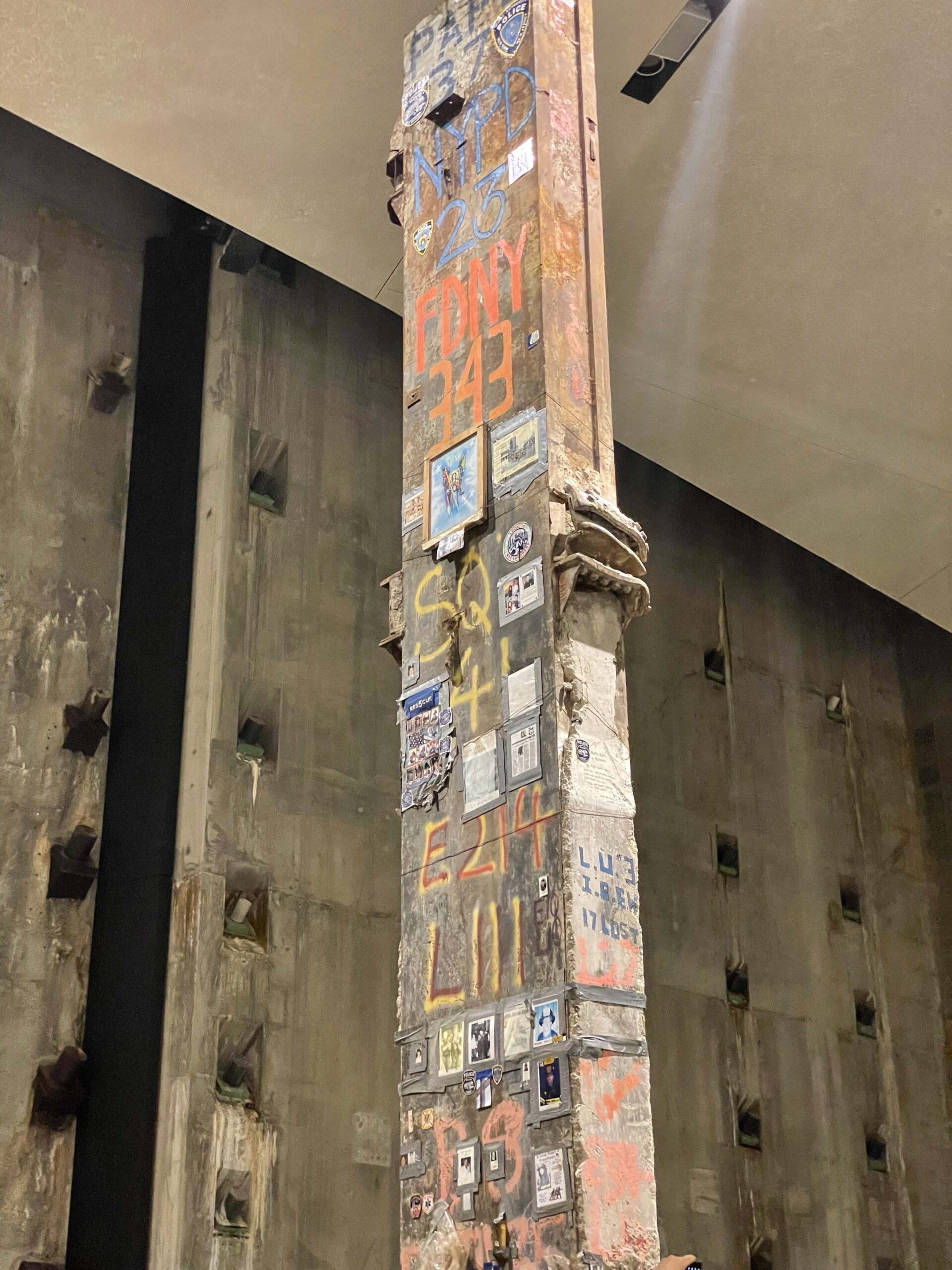 9/11 Memorial and Museum
On our first day we started with the Circle line boat tour around Manhattan island, a great tour which I highly recommend. We walked along the Hudson River park then back up to Times Square for the Ride, a high energy bus tour with performers, which I would not recommend, (it was more about the randomly staged street performances and less about the sites of the city) We ended the day at an off Broadway play "Friends the Musical Parody". We learned "off Broadway" really means good but struggling actors in a production that rivals a high school drama club. A fun way to spend an evening but don't expect Hamilton.
Most days we walked 8-10 miles. Manhattan is a very walkable city, but distances can be pretty far. Central park alone is 2.5 miles long and from the north end of the park to the south end of Manhattan is 7.5 miles. The subway is easy and affordable but you really want to be above ground to see this city.
Most evenings we went to a Broadway show but always bought reduced price tickets. Good seats at Broadway shows can cost hundreds of dollars. I don't know if it was the time of year or covid but we had plenty of options for theater tickets and never paid more than $50 a seat. Broadway for broke people will show you the options for lottery or rush tickets all in the $30-$50 range for most shows. We got $49 lottery tickets in the 8th row to Stephen Sondheim's "Company". We also tried to get lottery tickets to Plaza Suite with no luck. The TKTS box office is another option as is the Todaytix app. which we used to get $50 seats to Debra Messing in "Birthday Candles". For a free evening we went to a taping of the Late Show with Stephen Colbert. It does require requesting tickets in advance then standing in line for a couple hours before the show but we had a great time and thoroughly enjoyed the experience.
It wouldn't be a globeturner trip if we didn't meet up with friends. High school friend and best man from our wedding Jim McVittie was visiting NYC with his friend Cordell, they joined us for Colbert and a couple of dinners. We also met for lunch with high school friends Maureen and Dean Christopherson who were visiting New York to see their daughter Erin who joined us for lunch at Eataly, a fantastic Italian market where Erin works as a cheese-monger. See, we really are New Yorkers lunching with a New York cheese-monger.
Before you question our status as New Yorkers after only one week, I can tell you this is truly a melting pot attracting people from all over the world. You hear dozens of languages. There are the sweet ladies who lunch that we met on the upper East Side, all in their 80s and 90s enjoying a long girls lunch, the 20 something bartender and waitress who came from Brazil, the tour guide from Indiana. Anyone from anywhere can be a New Yorker. You should try it, assuming you are one of the few, like us, who have never been to New York.
We will see you in Barcelona for the start of our tour of the Iberian Peninsula.