The train from Knaresborough to York was an easy 30 minutes but it started a few weeks of fast travel, at least fast for us with moves every two or three days as we explore Yorkshire, Scotland and Ireland. We have learned on this journey that transitions are difficult and we much prefer longer stays to whirlwind travel. When you travel full time there is less appeal to seeing another city or another sight every other day. We are excited to see new places but less excited about packing, hauling and finding our way to our next home.
York is a beautiful city with walls you can walk, tangled medieval streets you can wander and old pubs to explore. Its "Shambles" will transport you to Diagon Alley which can be good and bad. Purists will argue that it is blasphemy to transform every shop in an historic district into a potions or wand shop to capitalize on pottermania. I am less concerned as it allows property owners to maintain historic buildings and districts which would more likely be razed for newer construction. Additionally, many of these historic towns have always been tourist destinations and catered to tourism with Inns, pubs, and shops lining streets to meet the needs of travelers.
In years past people traveled the pilgrim circuit to pray before alleged holy relics, the bones of a saint, a piece of the cross or fabric that once touched Jesus or Mary. Or they traveled to market towns to buy and sell goods. Today the pilgrims come to see the old cities and towns rather than religious relics and the markets sell wands made in China rather than wool. But travelers still need food and lodging and want to buy something to remind them of their journey. It is the reason these towns exist and very little has changed in the past 500 years.
Our place in York was a huge one-bedroom apartment located over a restaurant in the heart of old town York on Grape Lane. We took an historic walking tour of York and learned that our lovely street was previously named Grope Lane for the services that were offered. I guess some things have changed in 500 years as there were no brothels catering to the travelers. The apartment was great and included a free full breakfast at the restaurant downstairs. The one drawback was noise. We have stayed in city centers before and were prepared for late night revelers. It is a time-honored tradition around the world for people leaving bars at 2 AM to talk non-stop with their volume set to 11. What we weren't prepared for was trash collection, deliveries and construction starting at 6 AM. Our first clue should have been the complimentary ear plugs sitting at the bedside.
After two nights in York we packed up and headed to the train station for a two-hour journey to Edinburgh, Scotland. Our friend Kay from Texas was joining us in Edinburgh, so disappointment does not adequately describe our emotions when we climbed the dark dingy stairs into our worst Airbnb to date. The location was great just a 15-minute walk down from Edinburgh Castle and a 10 minute walk to the Grassmarket district. The problem/trend we are seeing is management companies buying apartments and/or whole buildings, cleaning them up a little and renting out rooms on Airbnb. This one in particular had an absent owner who we never met and the remodel of the apartment was performed as cheap as possible.
The online photos reminded me a home staged for sale and the scene from the movie Leap Year where Amy Adams explains her job as a stager to which Matthew Goode responds "oh, so you are a con artist". We opened the front door to our apartment building to find a dark hallway and stairway with linoleum and peeling paint dating to the 1950's. Not the mid-century modern 1950's so hip and popular these days but more like what you would find in a 1950's government building…..in the Soviet Union. Our mood improved marginally when we opened the door to our apartment. The beds and walls looked kind of like the pictures. But the paint could only hide so much, and after a year or two of use the paint was beginning to look well worn. Upon closer inspection it was obvious they had simply painted everything white, installed some cheap carpet, thrown in some Ikea furniture and snapped some pictures. They did not tell you they had made the living room into a bedroom so it looked like a large bedroom in the pictures. Of course, this meant you had to walk through your bedroom to get to the kitchen and walk back through your bedroom to get to the tiny former bedroom which was now the dining room. And the living room couch depicted in the photos was actually sitting next to your bed. Oh, and the toilet is in the closet. Kelly's reaction was "we can't host Kay here, we should consider moving". Alas, there are no places to move in Edinburgh at the height of summer festival season.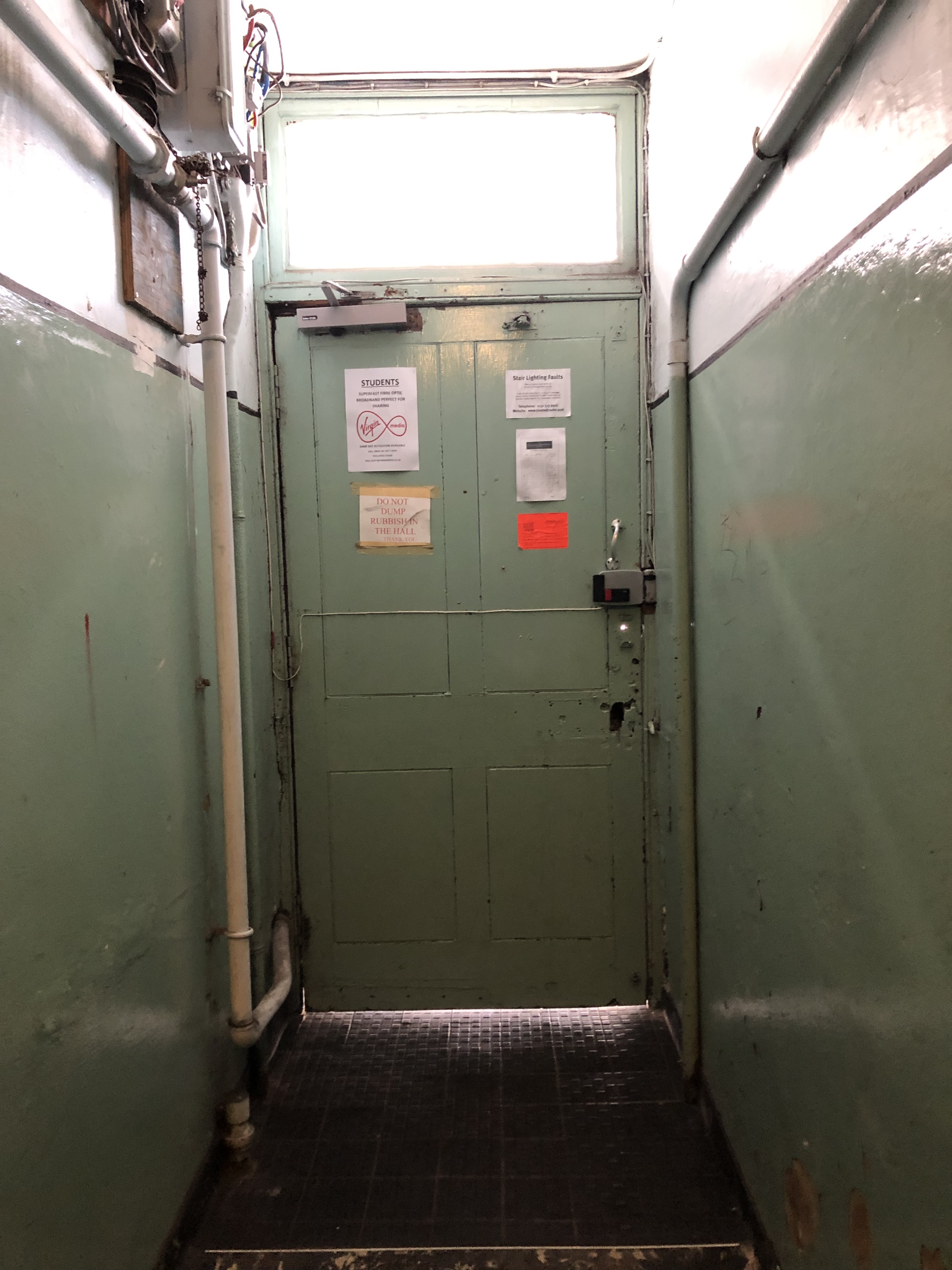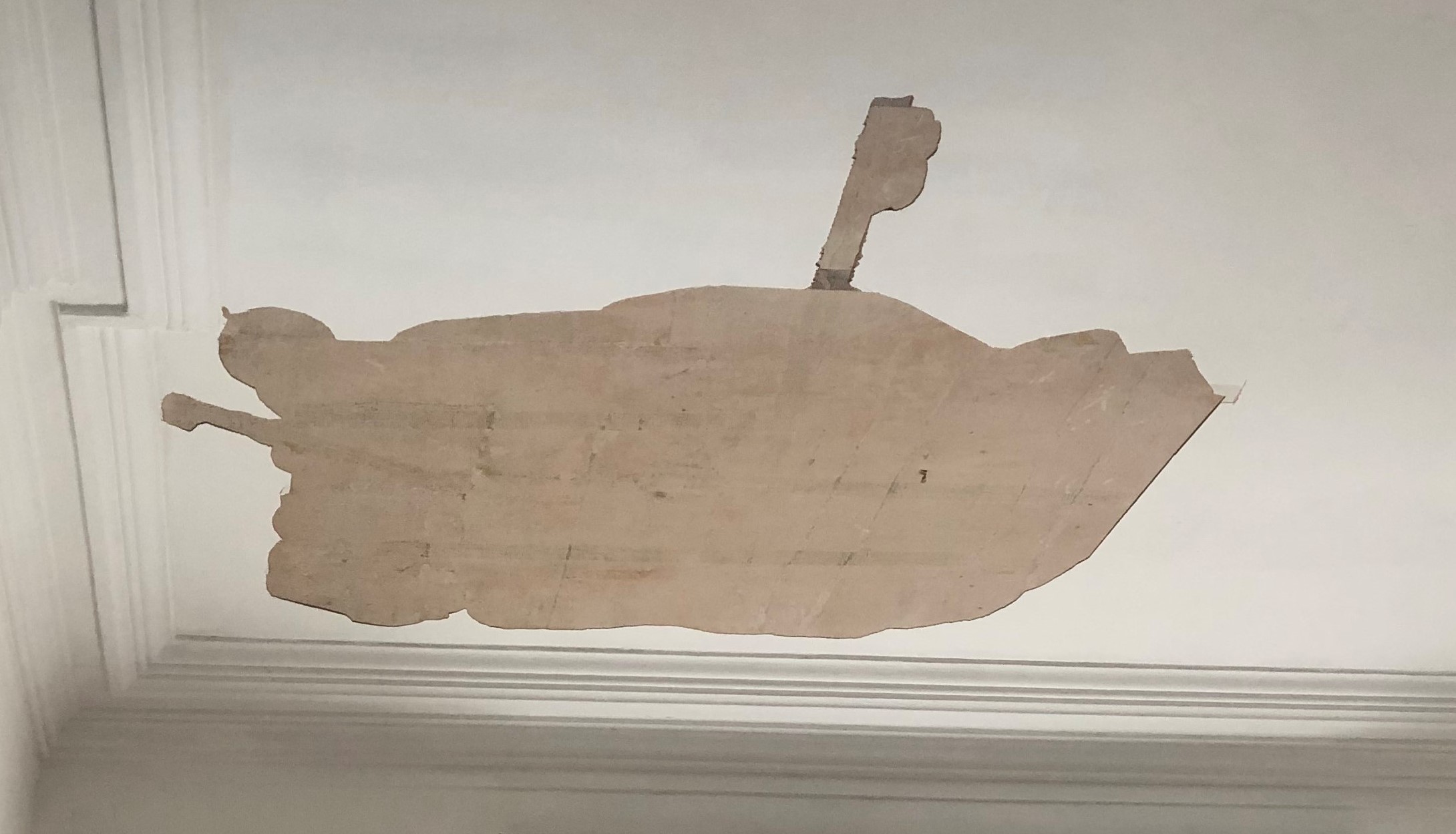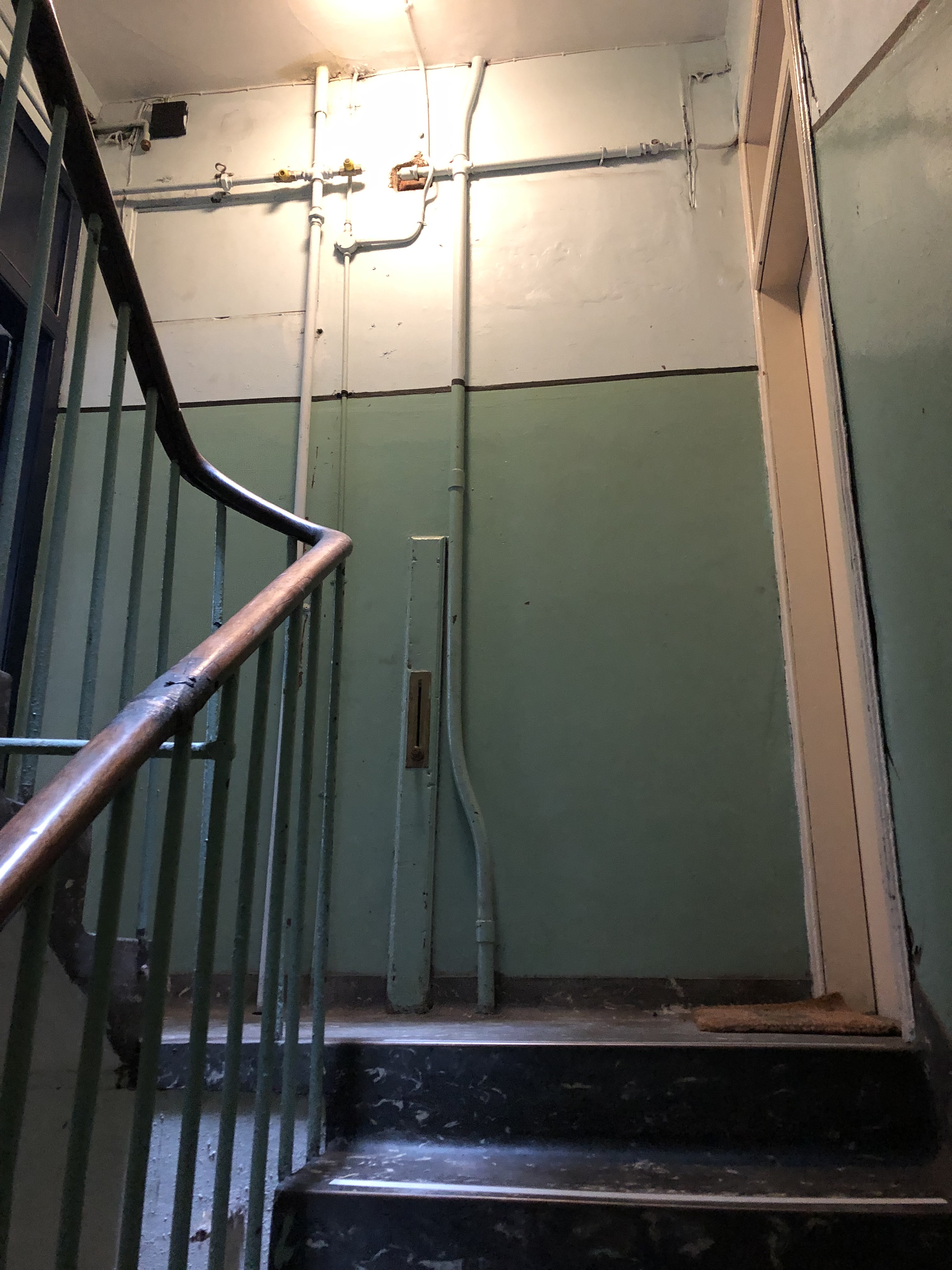 Welcome home, they didn't include these shots on Airbnb.
We ultimately realized we have slept in tents and used pit toilets, we can live most anywhere for a few days as long as it is safe. We stayed, Kay did not mind and we left a very honest review for future renters on Airbnb.
Edinburgh was wonderful after the initial adjustment. It is a vibrant city with contrasting new and old. A fantastic castle, its own Scottish Crown Jewels, great restaurants, parks and even a few challenging hikes within walking distance. It was the start of the Edinburgh International Festival, the Fringe Festival, and the Military Tattoo (not the ink type, but a festival of military bands). The city was bursting with activity. The city's most famous street, the Royal Mile, was closed and sectioned off for dozens of street performers ranging from bag pipes, to singers, to comedians and magic shows. We toured the castle, took in the festival and I hiked up to Arthur's Seat while Kelly showed Kay the city. Another great stop on the grand adventure and now we are off to Ireland. This will be our first visit to the Emerald Isle making us realize that since we started traveling in January, we have yet to visit a country where we have not been before.
G&K