Looking across the Douro from our apartment you can't help but question the impact of tourism. It is a common topic for my daily wonderings. What would this place look like without tourism? Would it be better or worse, more authentic? How would the local economy fare without tourist dollars?
It is hard for this tourist/traveler to answer, assuming there is a single answer. I think of my former home town of Seattle and ask the same question. Would the Pike Place Market have survived without tourism? I think not, as people moved out to the suburbs I don't think the locals would make the trip into Seattle, fighting traffic and parking just to shop at a farmers market. My opinion is that on the whole tourist dollars and tourists are a net positive. It certainly can be overdone. Just look at Dubrovnik and Venice which look more and more like theme parks where few residents live, only tourists and those who cater to them fill the streets. And yet I still love both cities. Tourism does help preserve beautiful historic places which might otherwise be abandoned or torn down as economies and cultures change.

Talking to locals here in Porto, the Gaia area along the south side of the river used to be industrial docks and warehouses, many falling into disrepair as industries left Porto. Now it is a gleaming tourist area with bars, restaurants and tasting rooms in historic buildings transformed by the tourist boom and mostly the River Cruise industry. For the most part the locals like the cleanup of the city and the jobs the travel industry provides. Tourism does change the quaint wine and fishing village feel but can you still find any quaint wine or fishing village that honestly thrives today without tourist dollars? If so, let me know I would love to check it out.
Enough travel philosophy, how is Porto you ask? Wonderful. It is a good medium size city with an historic center core and a toursty riverfront. Plenty to do and see and a nice place to just hang out and live for a while. I can see why many have moved here and Portugal has become a major destination for American expats for years. Porto is located just three miles from where the Douro river spills into the Atlantic. A lovely flat walking path runs along the river for miles in both directions which gives Kelly and I plenty of options for our daily walks. A walk to the ocean for coffee and a stroll back with a stop for lunch along the river makes for a very nice day.
We have taken two tours here in Porto and both have been fantastic. Our food tour with Isa took us around the city sampling food, wine, port and chocolate. Isa (Isabelle) is a local entrepreneur who provides one of the best, most personalized tours we have experienced. She did not just show us the old traditional mom and pop establishments but mixed in some great new places where we tried the Piri Piri pork sandwich developed by a local shop in the 1970's as well as a new pastry shop opened by a designer who decided to study pastry in France and open a shop back home in Porto. As we finished with some nice Port and chocolate Isa questioned everyone on how she could improve her tour and what we liked most. While everyone only had words of praise it was obvious that Isa cared about her clients and wanted to provide the best experience possible. If this is the face of modern tourism, sign me up.
Tasting Porto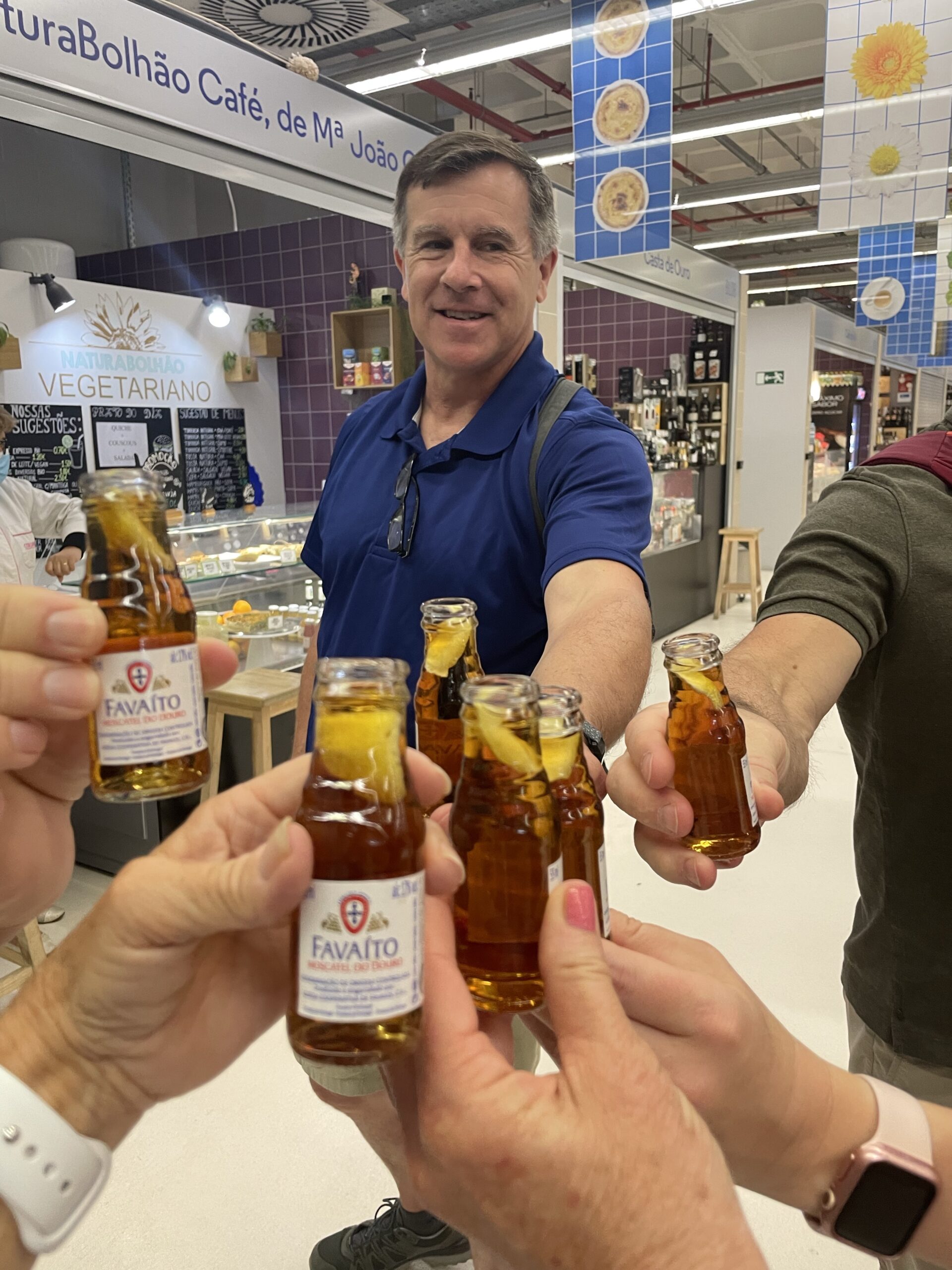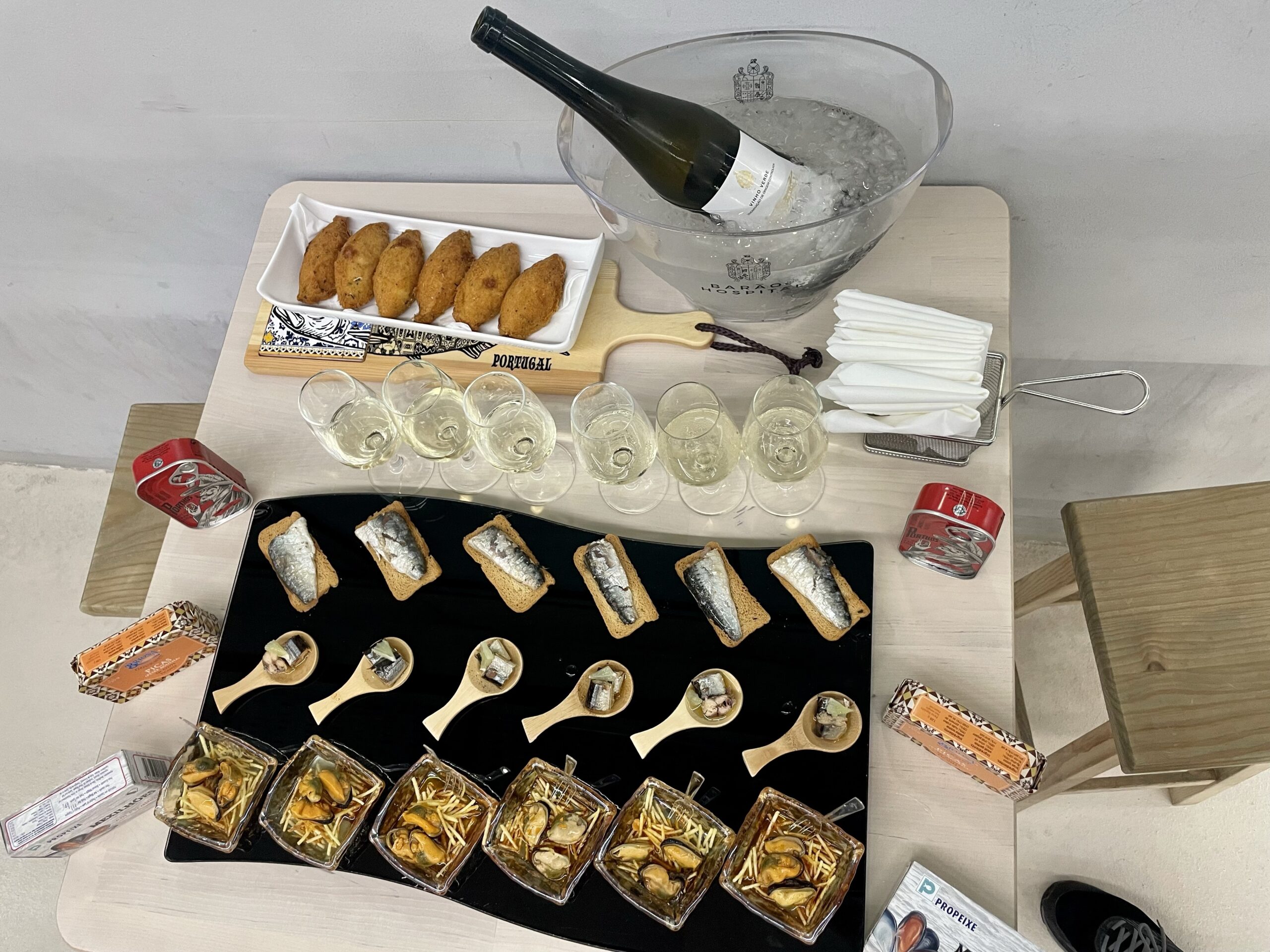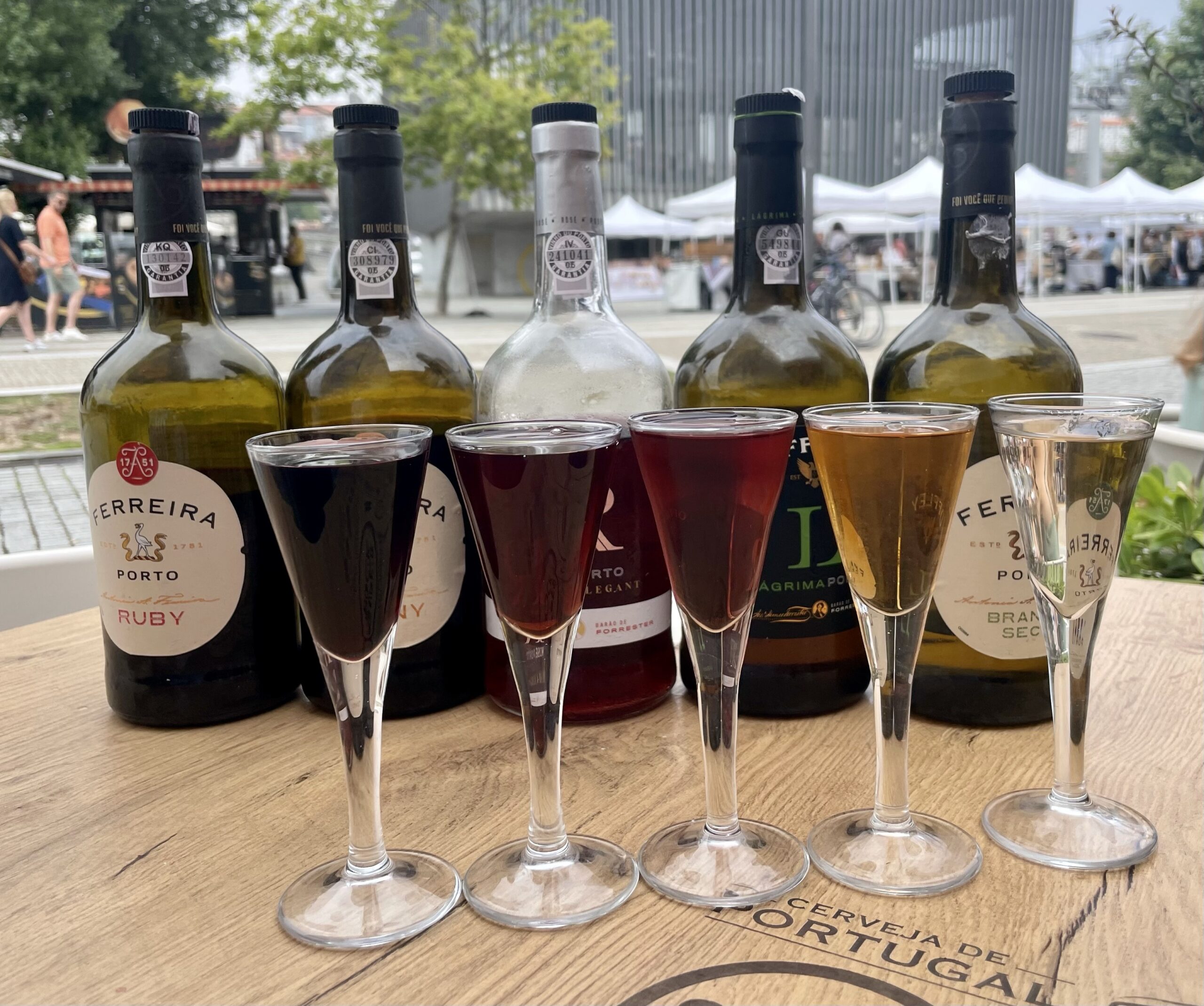 Next was an all day adventure into the Douro valley, one of the biggest wine regions in Portugal and the first designated wine region in the world. If you buy Port anywhere in the world it must be made in the Douro, but the valley produces all types of wine and produce. Bruno, a 40 year old native of Porto was our tour guide for the day. With seven of us comfortably packed in Bruno's Mercedes van our first stop was the winery and home of Fernando Coelho, Quinta de Touris.
Fernando walked us around his family vineyard and welcomed us into his family home which was built in the 1700s as a winery/farmhouse for local monks and purchased by Fernando's grandfather in the 1920s. The house is now divided into three living areas for Fernando, his siblings and their families. We learned about the changes in the local wine industry to produce higher quality more expensive wines while still producing some batches that are hand picked and stomped by foot. Bruno even volunteers once a year during harvest to haul grapes down the steep slopes and crush grapes under foot in old granite vats.
Wine and history in the Douro Valley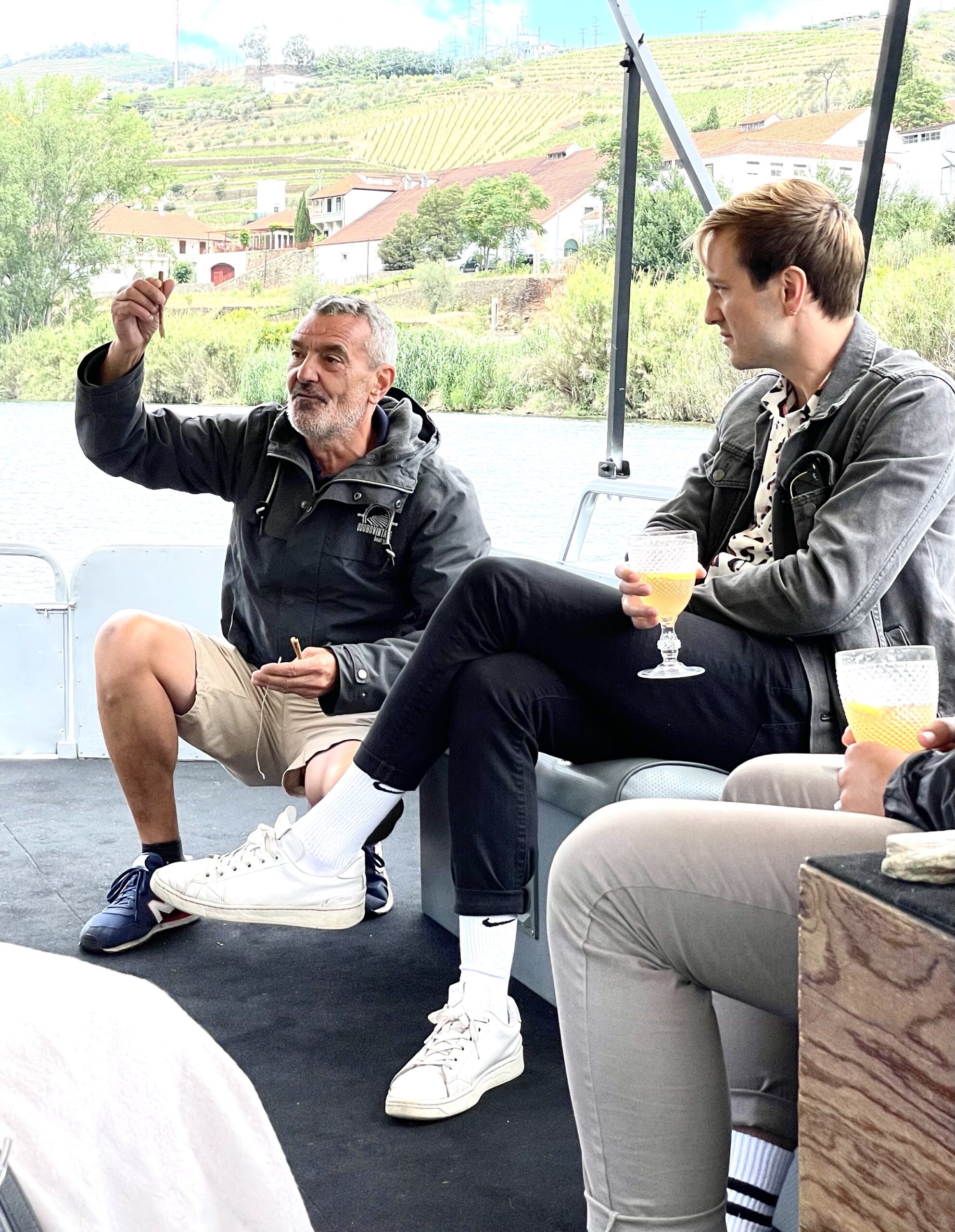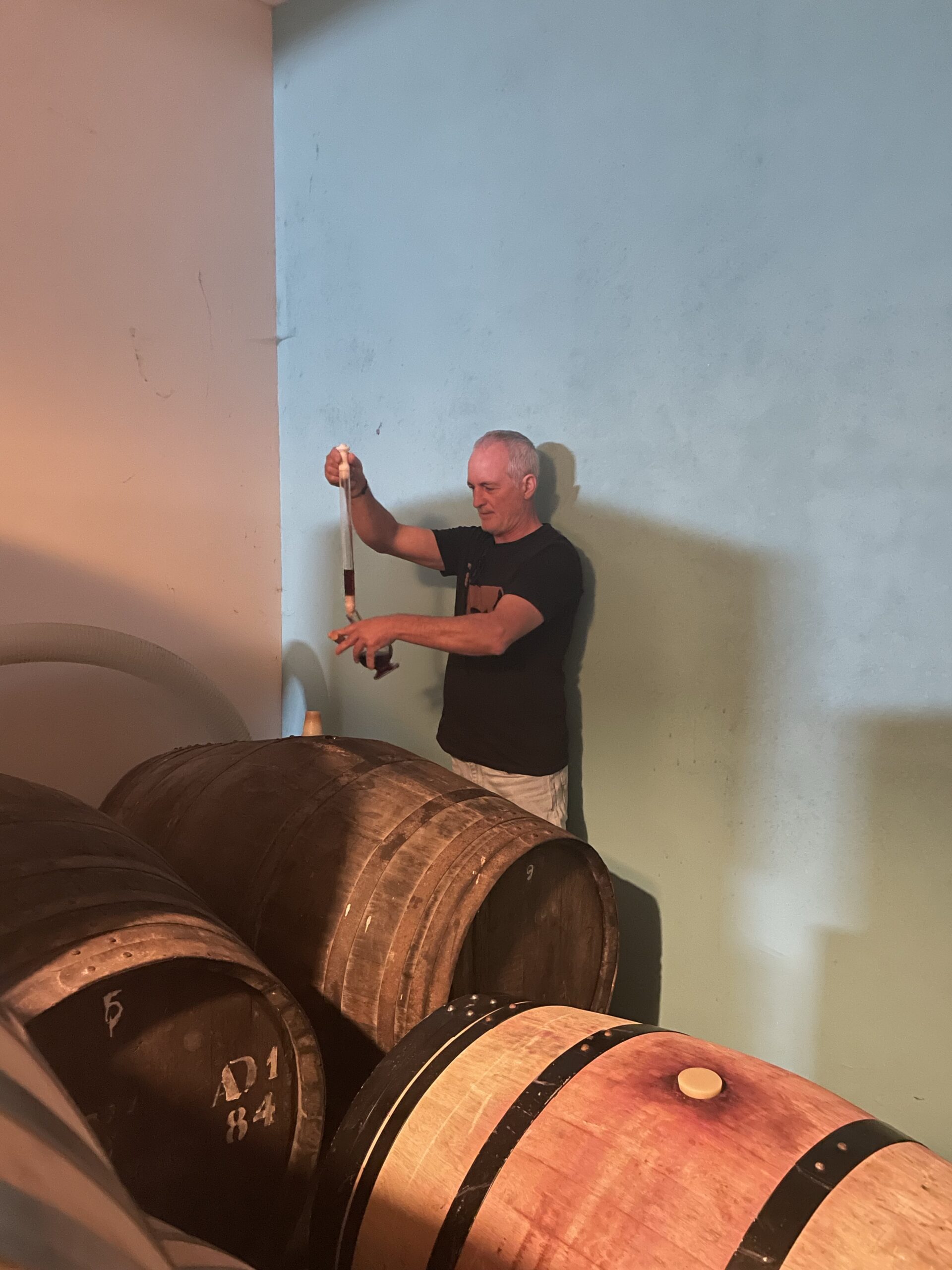 Stop two was Pinhao, a tiny riverside town where we joined Pasquel for a boat tour on the Douro. Sipping port and tonic cocktails we listened while Pasquel passionately explained the valley he loves, its geography, microclimate and wine making history. Pasquel, another local making a good living in the tourist industry working in what he describes as the best office in the world.
Last was lunch at the family home and winery of Quinta do Bucheira. Established in the 1800s the home itself felt like a museum with family pictures and records following the winery's history. The passion of the great grandson, now winemaker, was obvious as he toured us around the property and showed us the well where he still stored bottles of sparkling wine his grandfather put down 70 years ago after visiting the Champagne region and returning home with a plan to make sparkling wine. Overall, a wonderful day exploring the Douro valley.
Chama
Later in the week we enjoyed a wonderful dinner experience at Chama Restaurante, we kind of stumbled on this restaurant which has a single seating each evening for about 35 people. Take your seat and order your drinks which run about $5 to $10 and bottles of wine costing around $20. The expert bartender even pulled off a great Manhattan for $10. Then with disco music playing you are treated to a 3 hour tasting menu of whatever the chef decides to make based upon what he finds fresh in the market. In between courses the extremely energetic owner leads everyone in a toast with house made grappa. The tasting menu is $35 per person and was exceptional. A very fun, memorable, and filling evening which I highly recommend.
As our week wound down we were front row and center for the biggest festival of the season here in Porto, the Feast of St John, an all night party with music and food ending at dawn with a walk to the ocean for sunrise. I have no idea why they walk to the west coast for a sunrise in the east but it's the tradition. Having walked to the ocean twice already we skipped that part, but the fireworks were probably the best display I have ever seen. Starting at midnight the fireworks are set off to music from a string of 15 rafts anchored down the middle of the river for a quarter mile stretch directly in front of our apartment. A great way to end our stay in Portugal.
A few fireworks, keep in mind our camera could only capture about 25% of the quarter mile display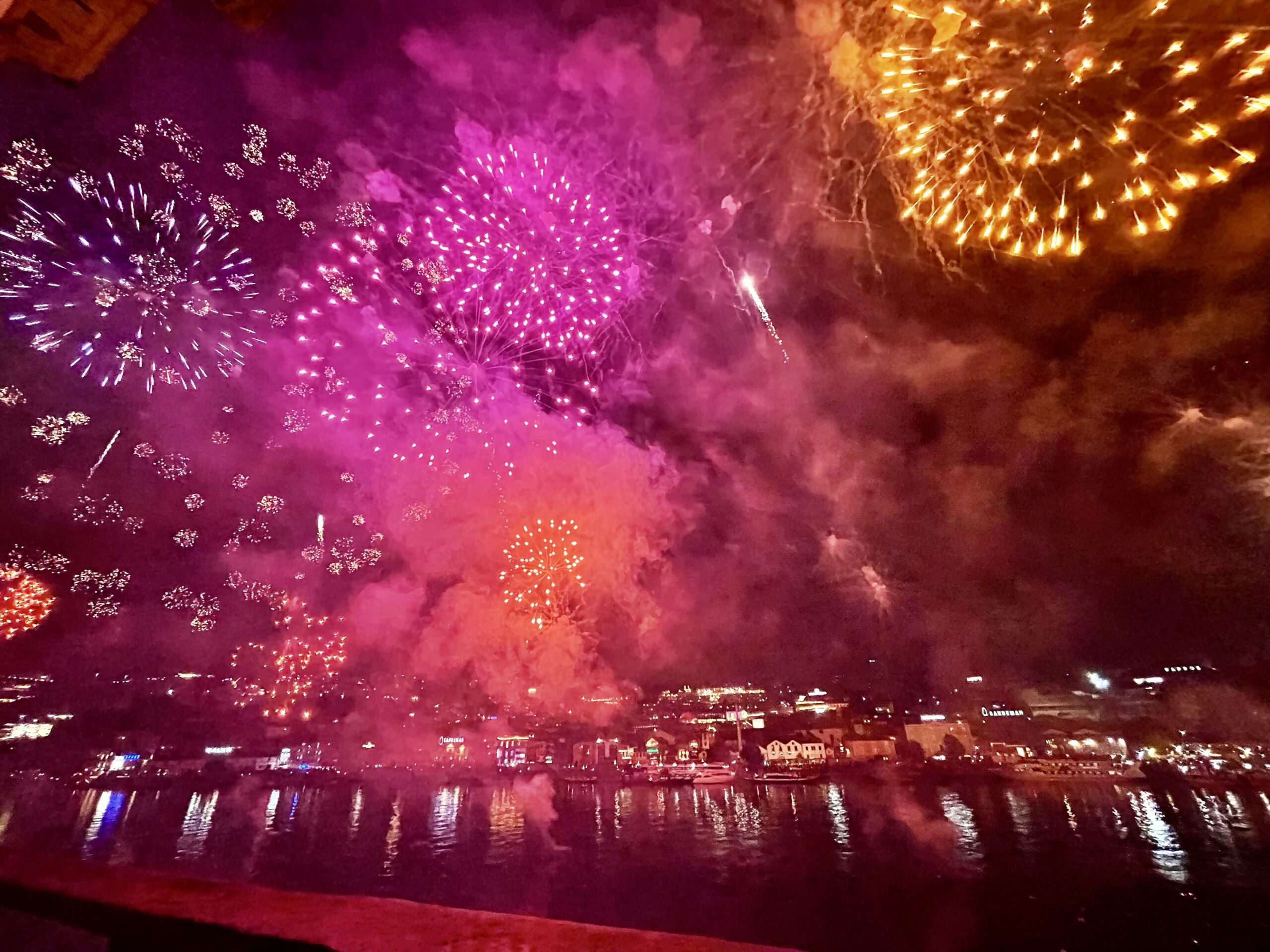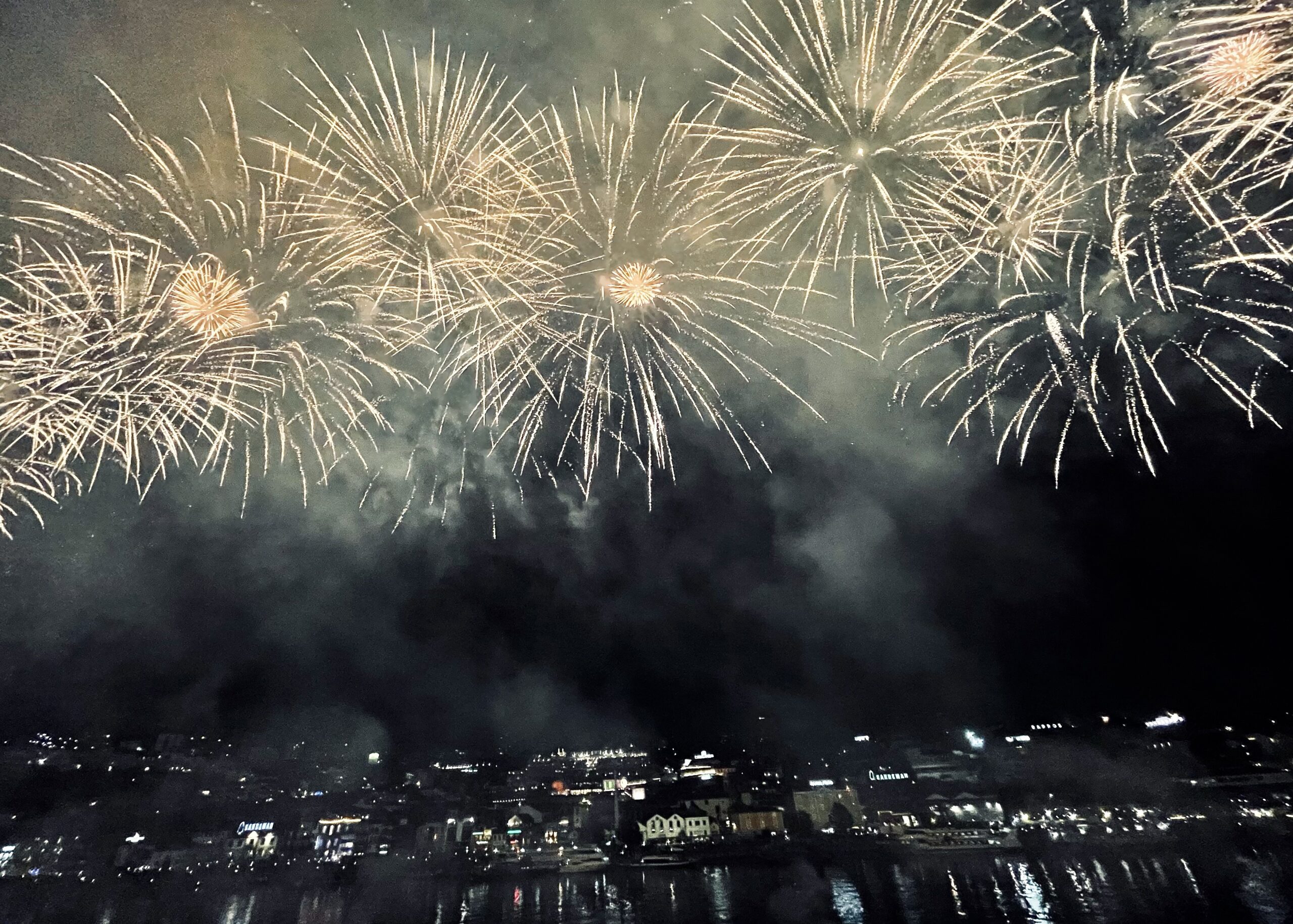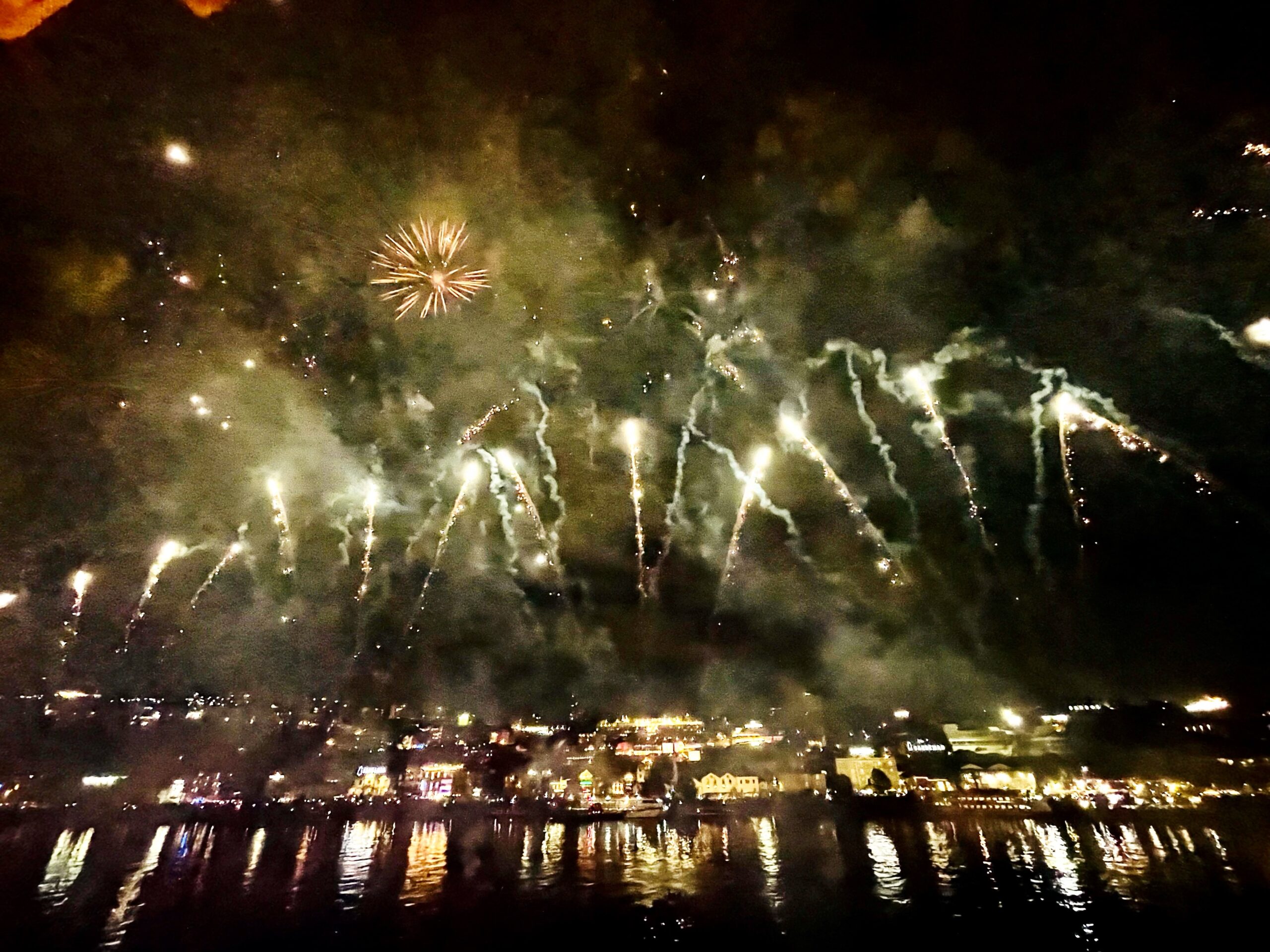 See you in Istanbul
G&K