It has been a while since we last posted….. ok it has been longer than a while, it has been 5 months of Covid and campaign attack ads. It looks like Covid will be with us for the foreseeable future but at least the ads will stop next week. With Covid keeping us close to home we decided in April that with travel restrictions we could still rent a lake house somewhere. Our selection process started with looking for a house in a reasonable price range.
Of course, a summer house on a lake did not fit within our standard $100/night travel budget. We wanted a second bedroom to host family and friends and we did not plan on spending much for rent in May or June so we pushed the budget up to $200/nt. I wanted a location easily drivable from Spokane as we didn't know what travel restrictions we would face. I found this two bedroom house overlooking Flathead Lake in Montana for a total cost of $221/nt. It had the added benefit of being near Glacier National Park which we had never visited.
The house was new to Airbnb and I think our stay was its shakedown cruise. Sitting in quarantine in our Spokane apartment we were probably a bit too focused on the wonderful lake views and failed to note a few missing details from the listing. But hey, it's on the lake in beautiful Montana, who needs a dishwasher or a microwave, or a washer or dryer for a month long stay. We didn't know how big an issue the lack of a washer would be until we learned the nearest laundromat was in Kalispell 25 miles away. It was also the first Airbnb where we were expected to haul our own trash to the dump 10 miles away. And the internet access they advertised was not installed until a couple days after we arrived when the cable guy arrived with a satellite dish, yes, internet via satellite which is only slightly better than internet via dial up phone line, but not by much. I do hope those thousands of satellites Elon Musk and Jeff Bezos have been launching into space will provide better internet than the dish system we had.
Somehow, we survived these first world problems and had a great time on the lake. We quickly learned that if you have an extra bedroom at a lake house in the summer you will not be lacking for visitors. Now we know we don't need to make a road trip through the northwest to visit family and friends. Just rent a lake house and put out the word. If you rent it, they will come. We hosted 10 overnight guests, two dinner guests and one dog. A bit busy but it really was great to spend time with friends and family.
Flathead Lake is spectacular. 27 miles long and surrounded by several lakeside towns offering plenty to see and do. Nearby Kalispell and Whitefish offer even more options for restaurants, breweries and shopping. Remember that laundromat in Kalispell? It just so happens it is attached to a casino allowing you to feed quarters into a washer then walk next door and feed quarters into a slot machine. You could actually make money while doing laundry, though I suspect most people lose money and the trip to the laundromat is even more ridiculously expensive. We never actually gambled, instead we usually did some grocery shopping or grabbed lunch while our clothes washed and dried. FYI, the Smoky Rueben Sandwich at the Desoto Grill is a great lunch option while doing laundry. With the pandemic we had most of our meals at home. When we did venture out for food or drinks we would always sit outside and there were plenty of options in the summer weather.
We rented boats three times on Flathead. Renting is a bit expensive but much cheaper than owning a boat. Touring in a pontoon boat out of the town of Big Arm and around Wild Horse island was a great way to spend a sunny afternoon and see more of the lake with Kelly's parents and our son Jake. The second time our friends Jim and Amy rented a ski boat out of Polson on the south end of the lake allowing us to see a bit more of the lake from the south end.
Our final boating adventure was with a ski boat out of Big Arm again, this time with our daughter Cap and her friend Tosh, we saw big horn sheep and big ass houses.
If you can get more spectacular than Flathead it would be Glacier National Park. Between snow and Covid it proved harder to explore than I had anticipated. The east side of the park never opened due to Covid restrictions. The west side had severe limitations on the number of visitors allowed.
The famed Going to the Sun Road was not cleared of snow and open for car traffic until the second week of July. Regardless, with a little planning we were able to see much of the park.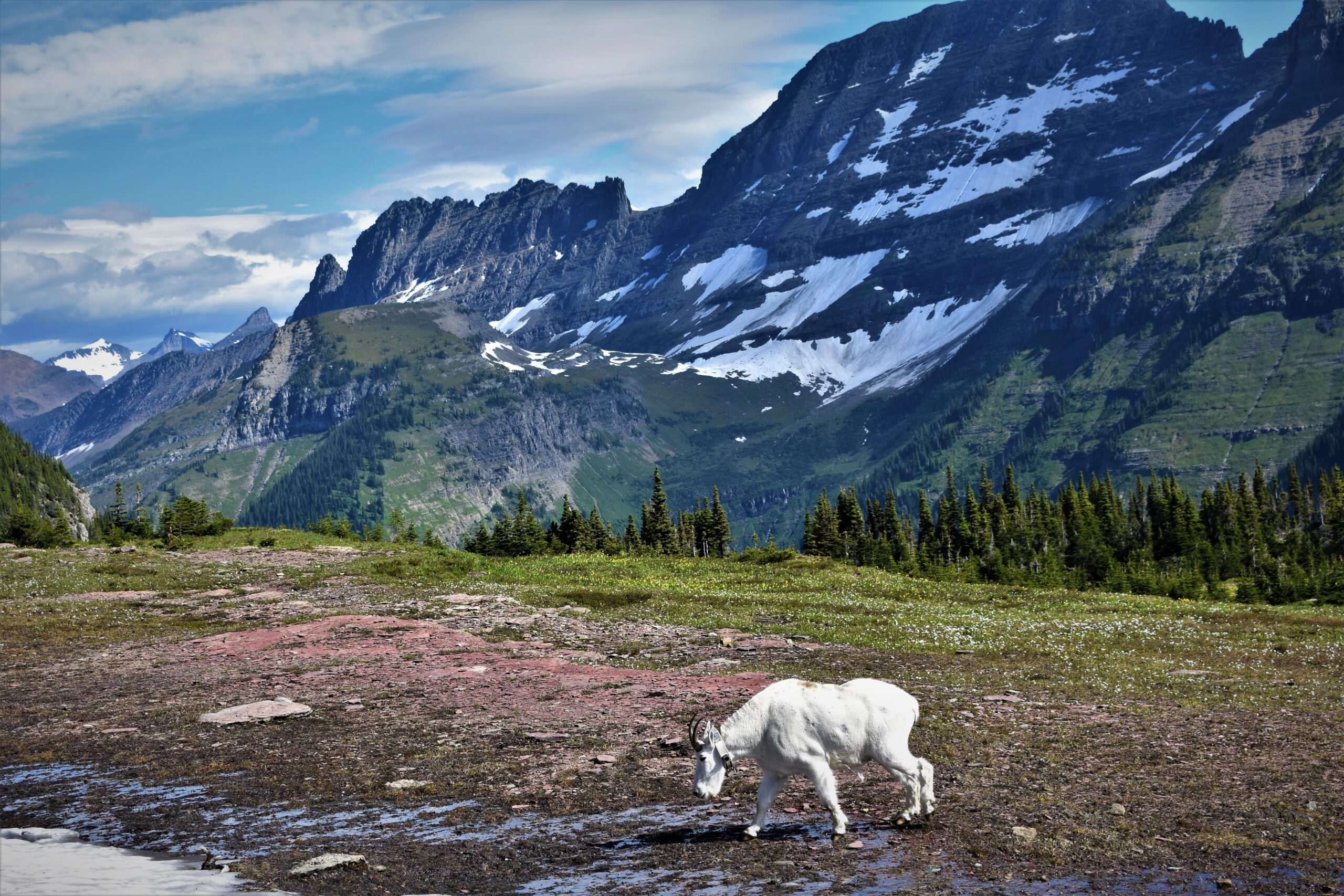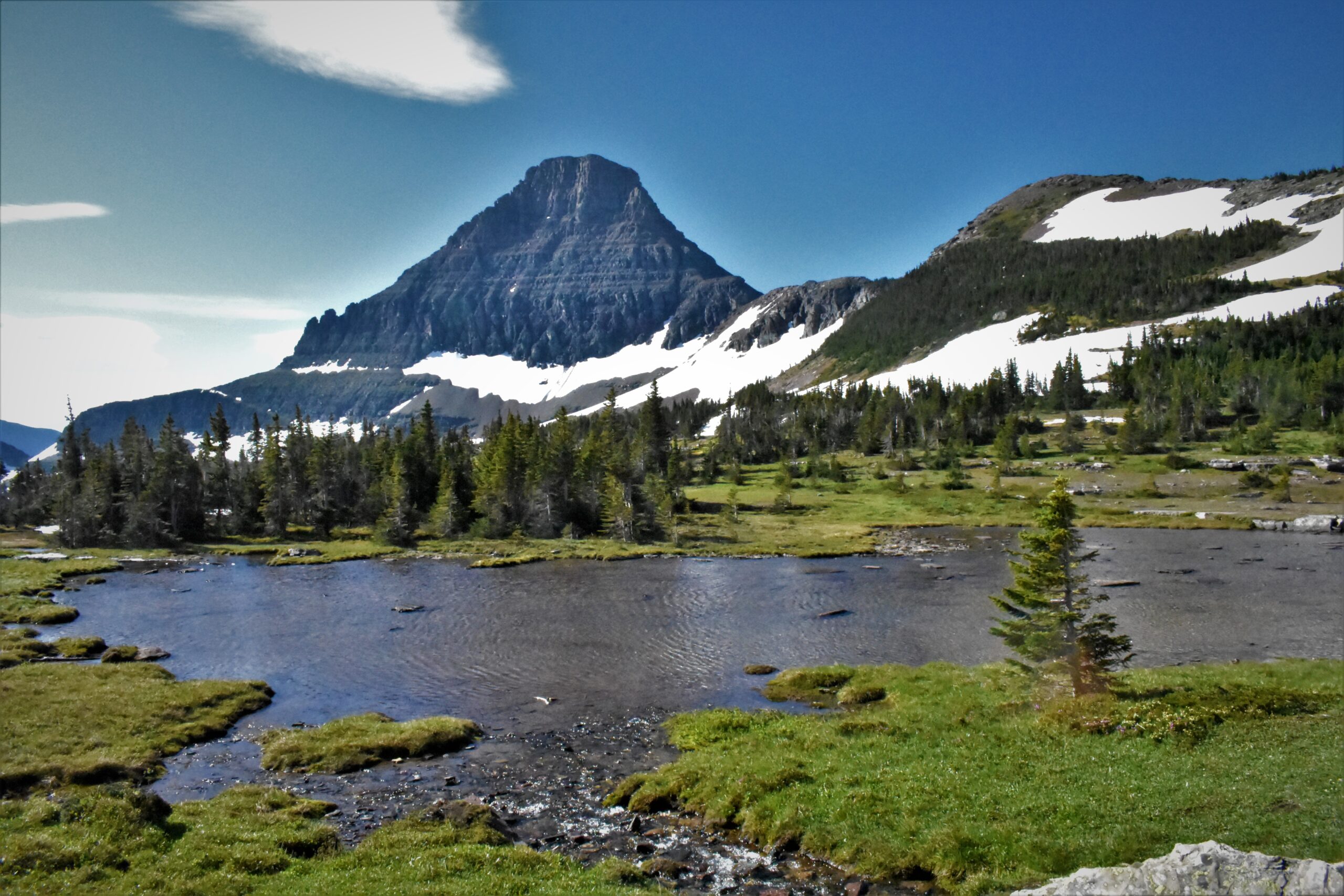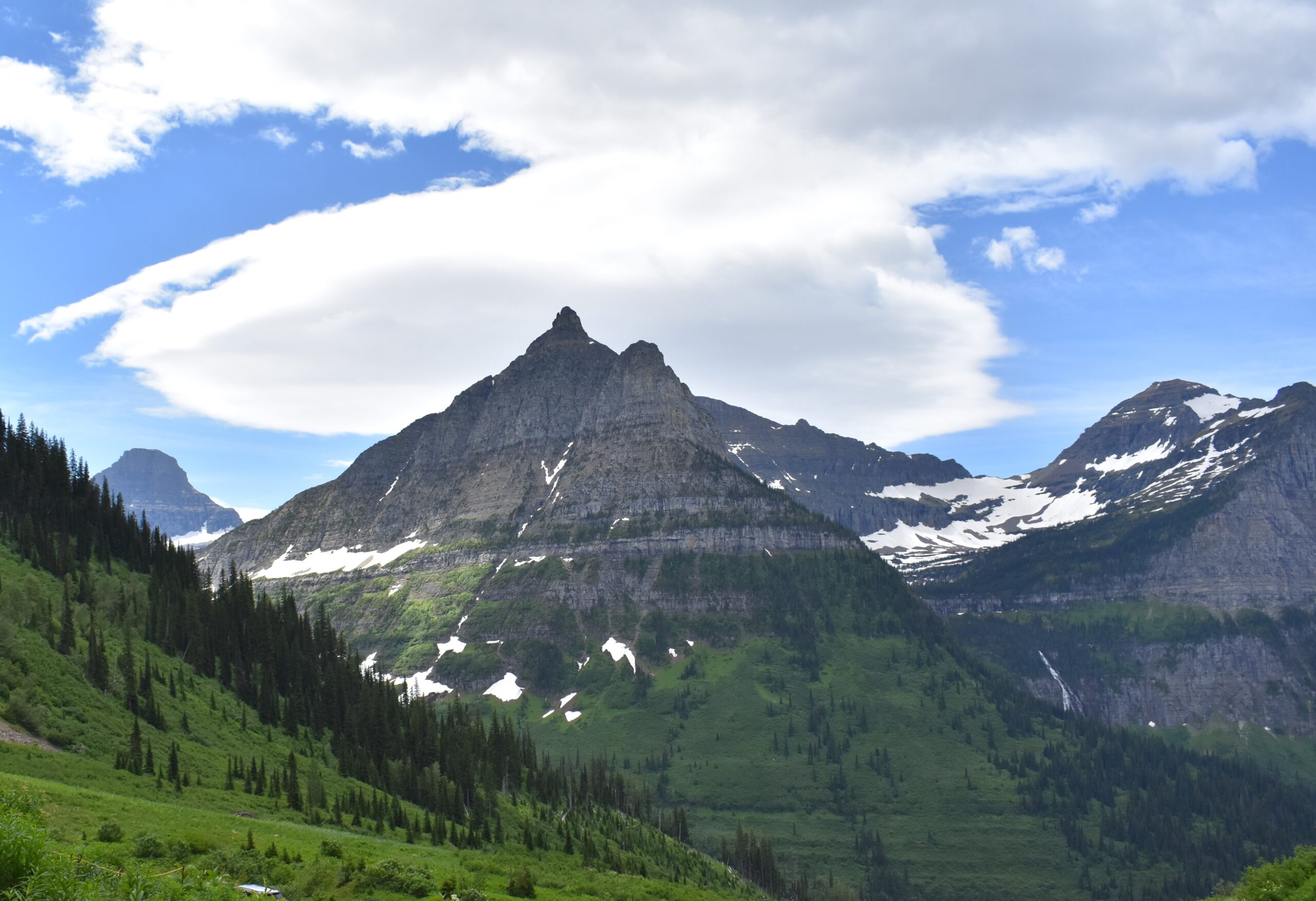 The key was to arrive early before crowd quotas stopped entry, then head straight to the summit of Logan Pass before the parking lot filled. As you can see it was worth the effort. The hike up to hidden lake was equally rewarding. If international travel remains limited next summer a lake house up north is certainly a good option to escape the Arizona heat. More on the heat and what it is like to settle down in a retirement community in our next post. I promise it won't take 5 months.
G