I think we would have liked Phoenix better had the weather cooperated. You come to the desert for the warm sunny days, so when more than half the days are cool, windy and occasionally rainy you start questioning "why do people come here?" To be honest we were not in Phoenix proper. We had the use of a wonderful house in Queen Creek thanks to my friend Jerry. Queen Creek is a planned community about an hour southeast of Phoenix, just past the planned communities of Mesa, Gilbert and Chandler. As Jerry describes it, "Phoenix and its suburbs are various shades of Taupe" both in color and character.
Regardless of the mediocre weather we enjoyed our stay in Phoenix. The area around Phoenix has a lot to offer.
We took in a Mariners spring training game from great seats, thanks again to Jerry. I played a very bad round of golf. But even a bad round of golf is a pretty good day. Kelly and I dined and danced at San Tan Flat. A great venue with an outdoor stage, live country music, fire pits, smores, and a decent rack of ribs. We liked it so much we went three times during our two weeks stay. If you are in the area, we highly recommend it. Don't expect great food but the atmosphere can't be beat.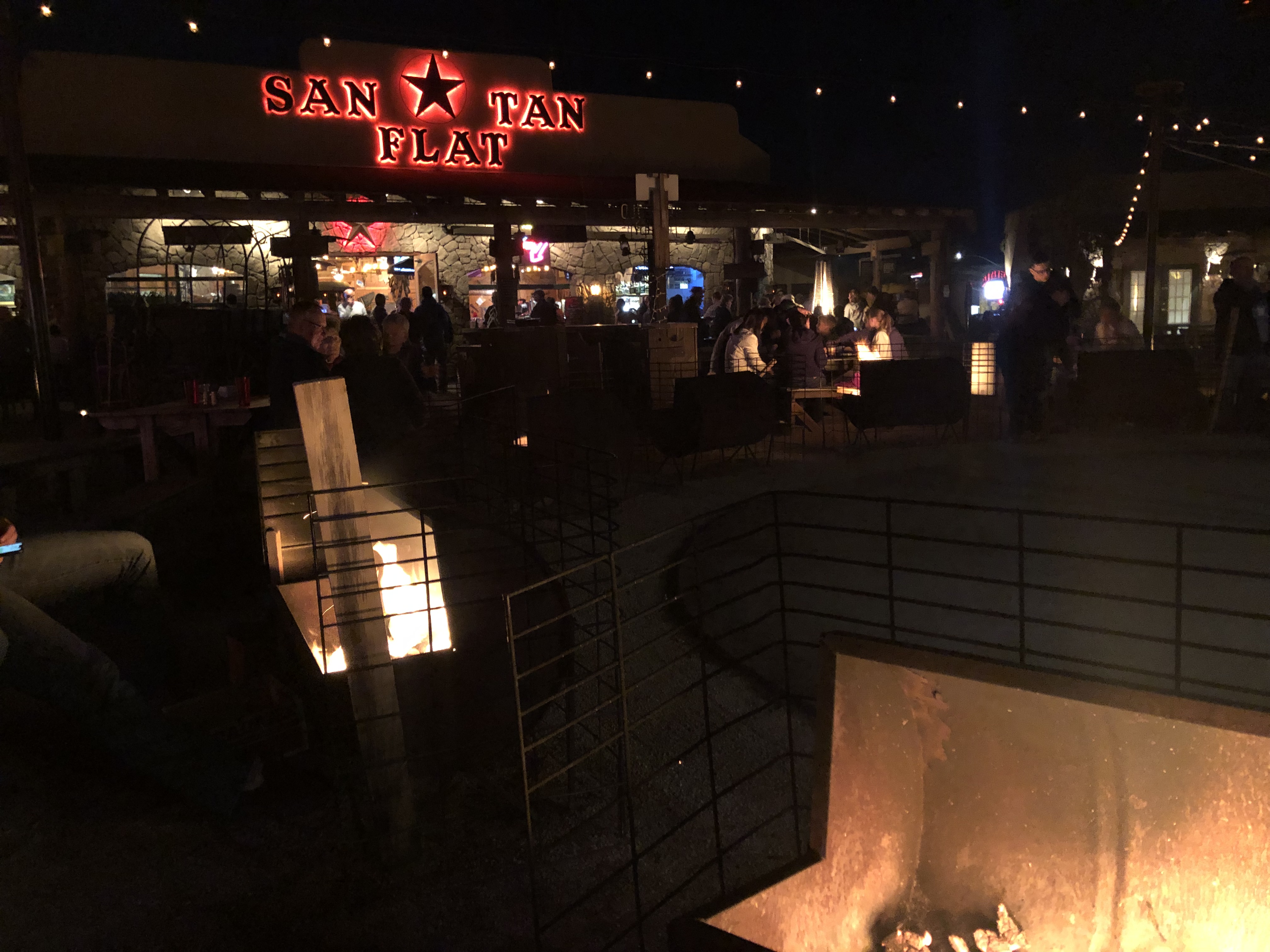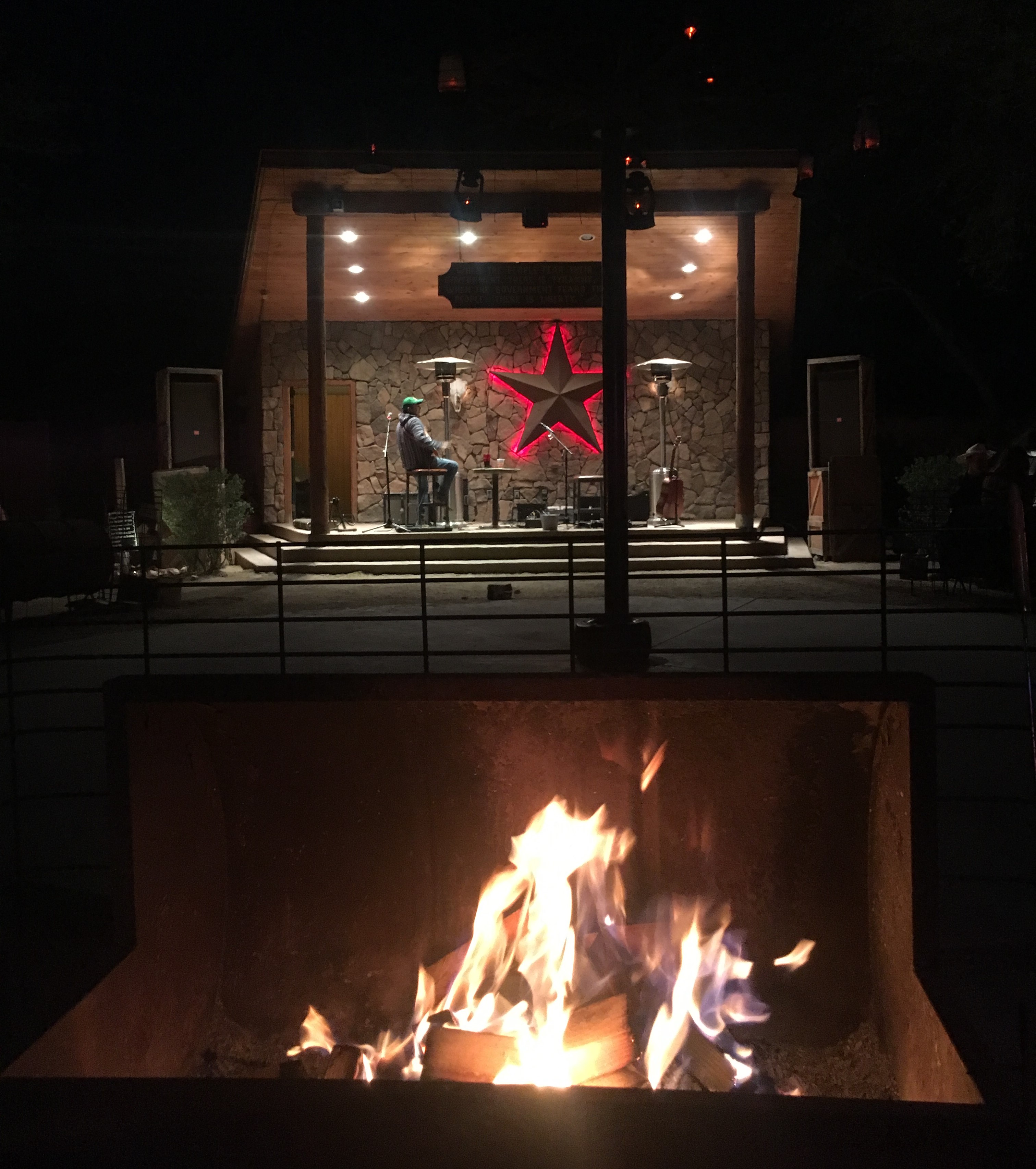 Our friends Karen and Tom, who you last met in Carmel, were staying in Fountain Hills, Az. So we traveled an hour north to have lunch with them and see another Phoenix suburb. True to its name, Fountain Hills has hills, something that much of Phoenix does not. It also has a huge fountain that shoots water 300 feet into the air at the top of the hour. It can shoot water 500 feet into the air but the neighbors complained about getting showered on a regular basis, so they toned it down a bit. It was a nice little community situated around a man-made lake, with a lovely park and walking trails. If you are considering an extended stay around Phoenix you should look at Fountain Hills.
We spent an afternoon in Scottsdale, one of the original Phoenix suburbs. Scottsdale has high-end resorts, great golf courses, restaurants and a Spring Training facility for the SF Giants. We had a great lunch at the Mission with table-side guacamole, a Kelly favorite. The old town is worth a walk through but has too many gift shops and galleries for my taste. I have never understood shopping as entertainment and now living out of a suitcase I need to shop even less.
Kelly and I visited the Desert Botanical Gardens and thought the $40 per person entrance fee was well worth the price. You have to like desert landscape, cactus and succulents, but we thought it was great. We spent the afternoon wandering the 140 acres including some time in the Butterfly House. Even the butterflies were questioning their choice of Phoenix with its wind and cool temperatures. Many were holding on for dear life or plastered against the netting when the winds gusted. The most unique exhibit was the after dark Electric Desert where they light large sections of the Gardens with laser light. Imagine laser Floyd projected on an entire hillside of cactus. Unfortunately, it wasn't Pink Floyd but still pretty entertaining.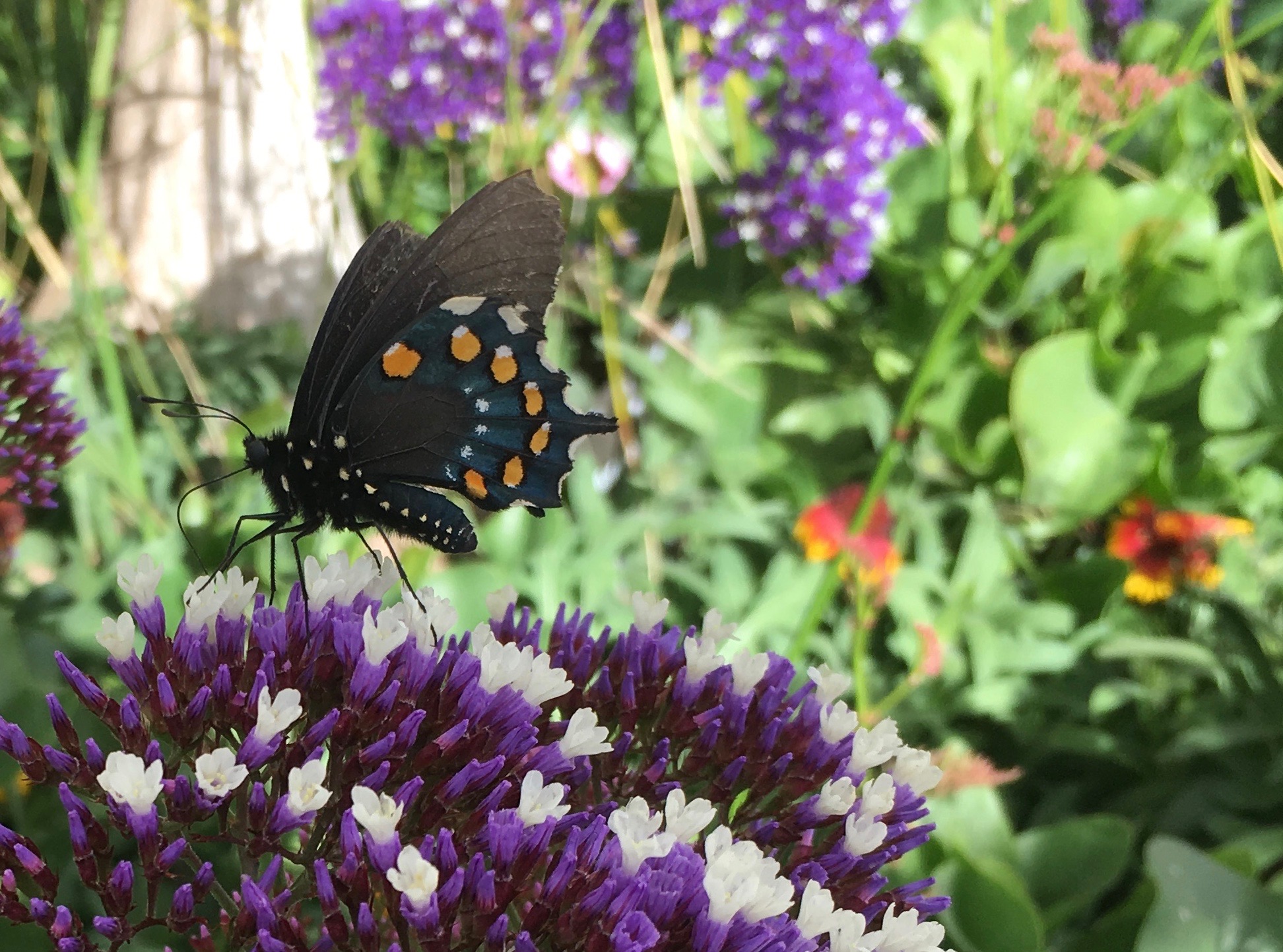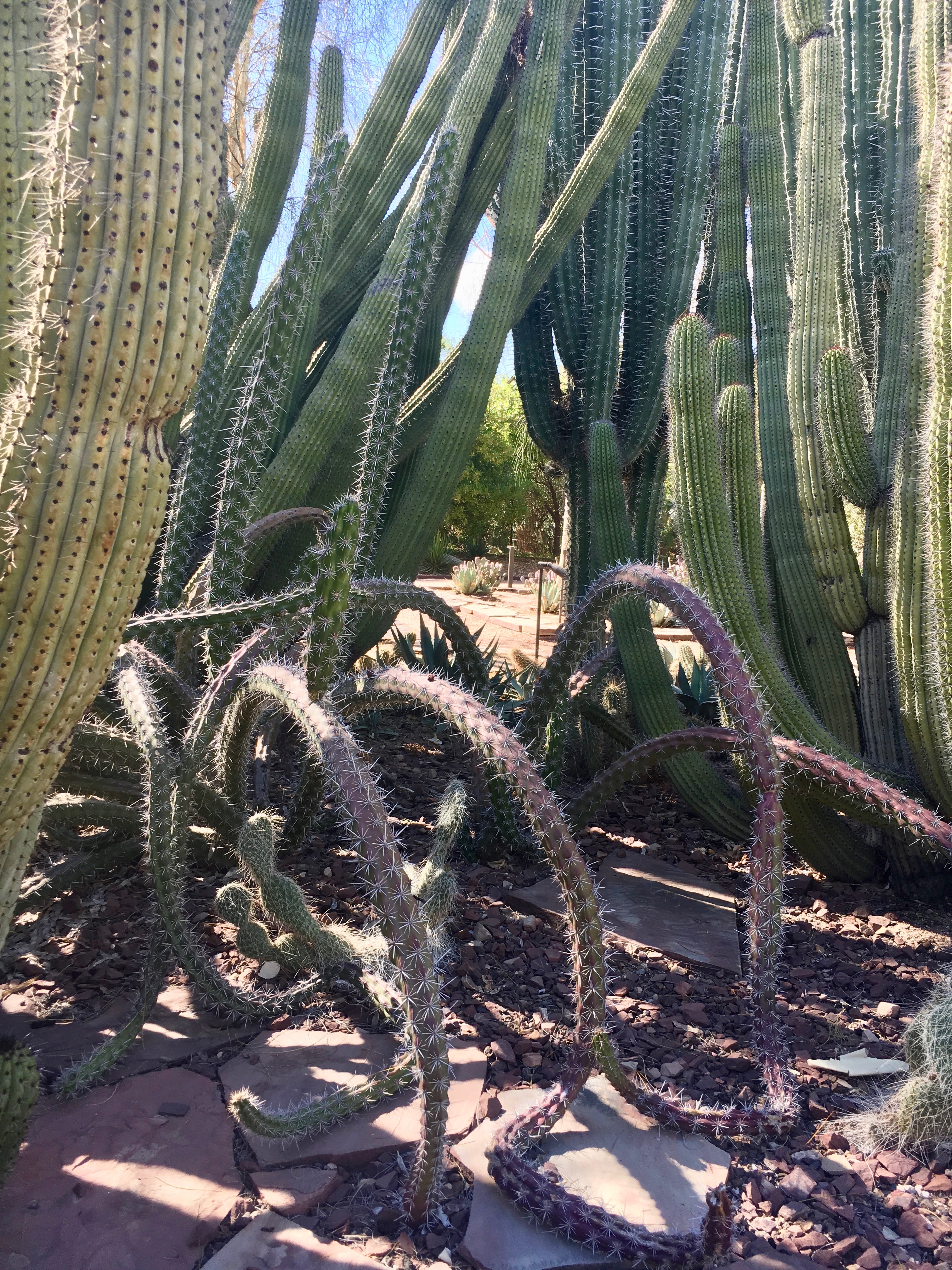 We also paid homage to Frank Lloyd Wright with a visit to his home Taliesen West. I have never really known much about Frank. I have heard about him and his architecture but never visited one of his homes. After the visit I have more to study before I can decide how I feel about the man or his architecture. There is no question he was a genius and an innovator. I loved his use of space, light and the surrounding environment.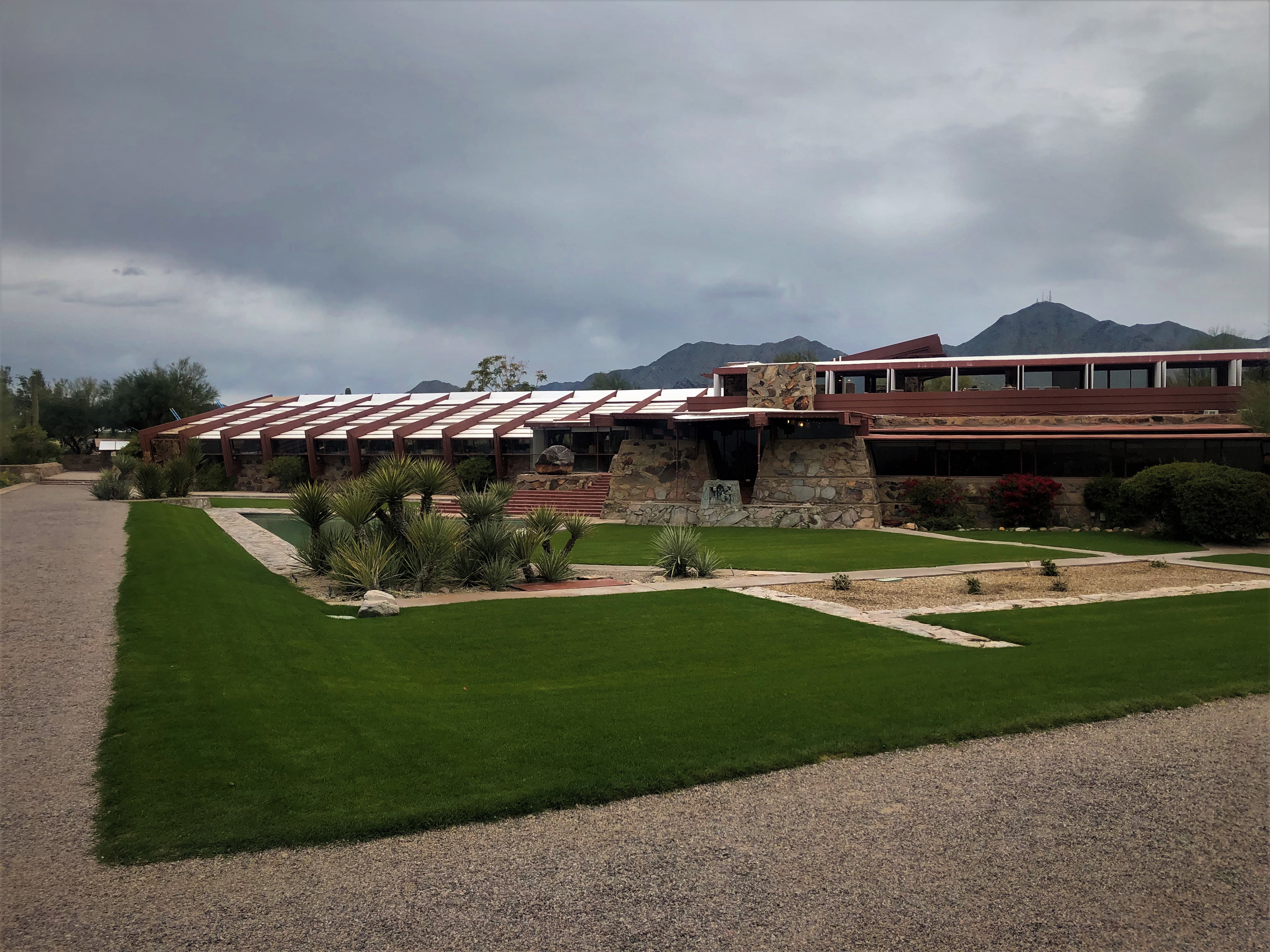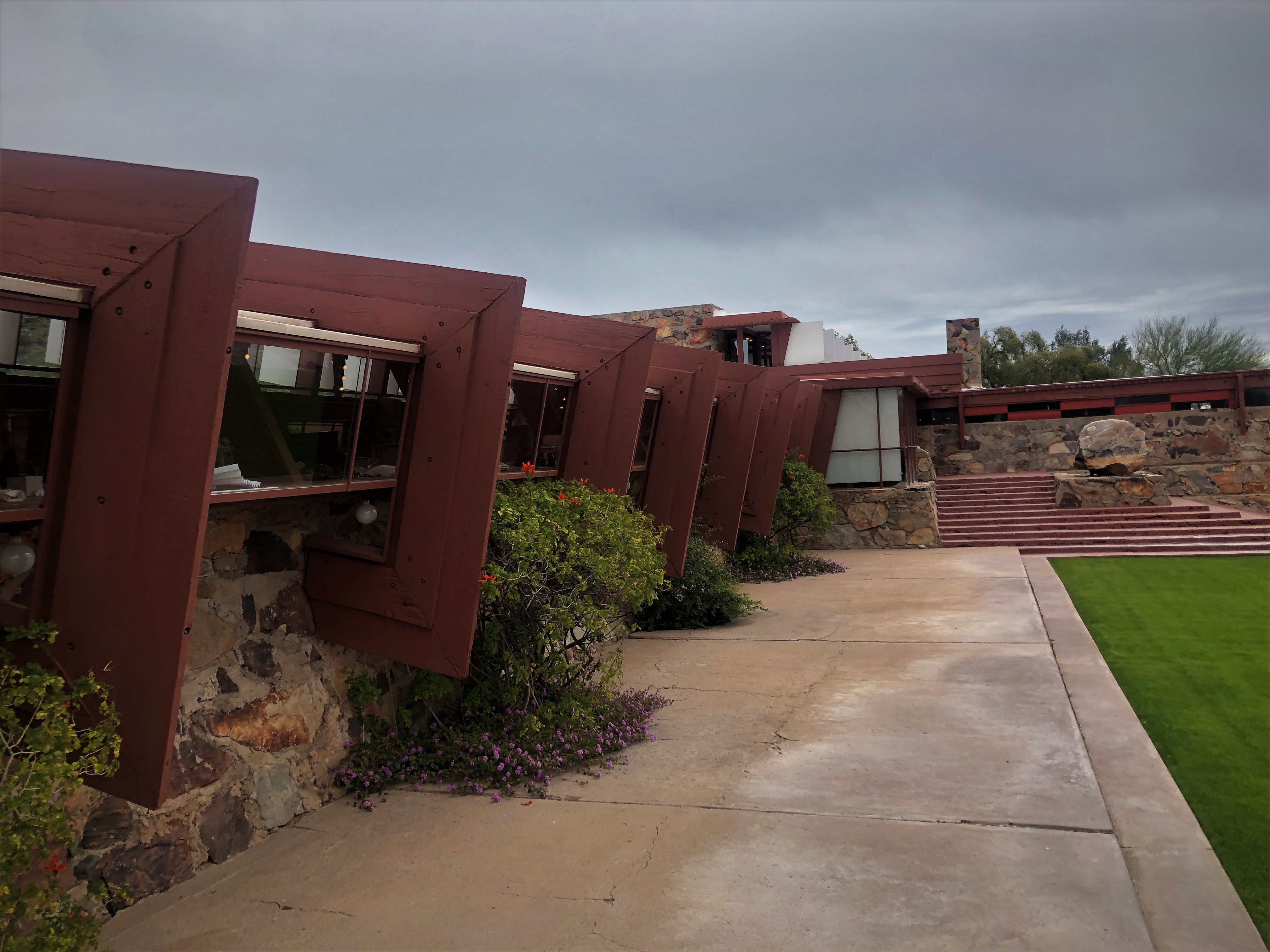 But some aspects seem too utilitarian and uncomfortable, too much focus on the dramatic visual and not enough for livability and comfort. As for the man… was he a great man, or just another famous, womanizing, manipulative old man? Not sure. The tour itself was too fast for the $35 entrance fee. They schedule tours at 15-minute intervals, and we were constantly having to wait for the group in front or hurry along for the group behind. It is hard to appreciate the architecture when you run through the house. And the rain didn't help either.
Our last outing was to the Musical Instrument Museum. I know it sounds like a real bore looking at old instruments, but it was fantastic. And this from someone who's only musical talent is knowing the lyrics to 70s and 80s rock songs. We spent 4 hours and could have easily spent another 4 but would have had to spread it over two days because no matter how interesting, we have our limits to standing and looking at exhibits. The concept is a display of thousands of musical instruments from around the world and throughout history.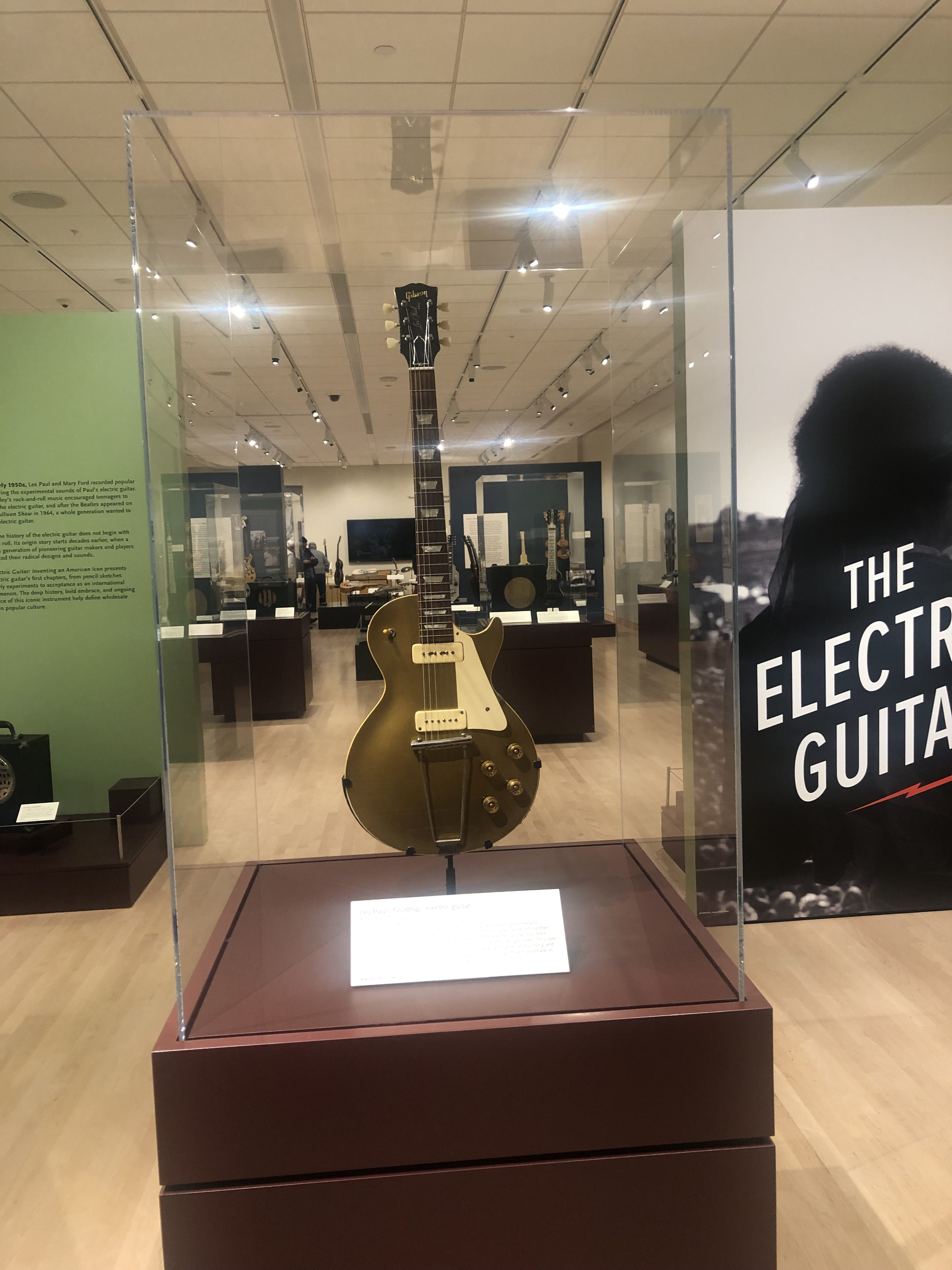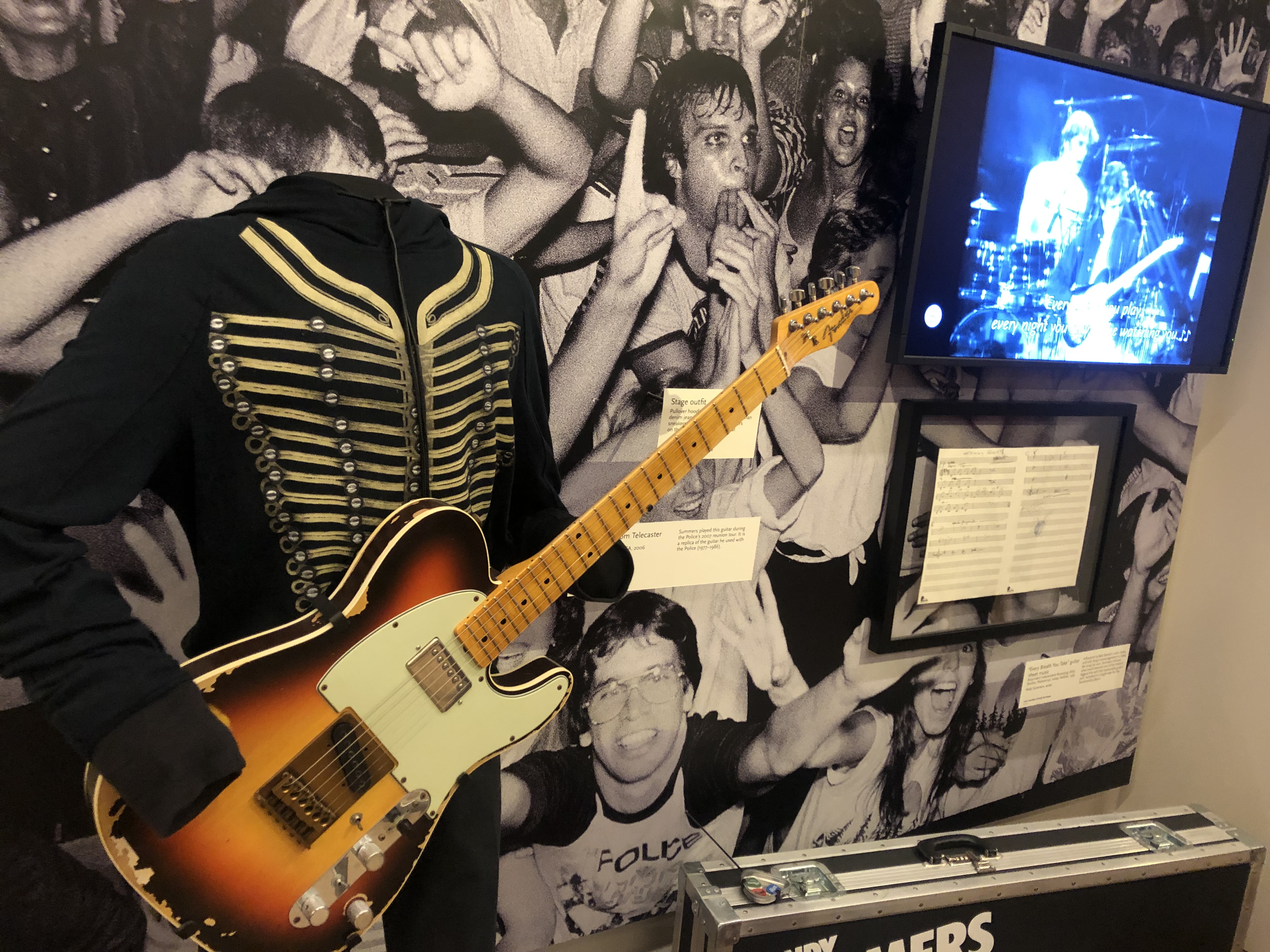 With each display is a video of someone playing the instrument. You wear headphones and they activate automatically when you stand in front of each exhibit. The headphones don't work flawlessly but do fairly well. I really enjoyed the artist section where you see instruments and costumes from famous musicians and then watch and listen to them play. As the focus is on instruments many are instrumentals, like Santana, Hendrix, or Stevie Ray Vaughn playing guitar. As we tired toward the end we wandered quickly through exhibits and you did not even need to read anything, just listen to African drums, Mexican Guitar or some odd string instrument from Russia. Very cool.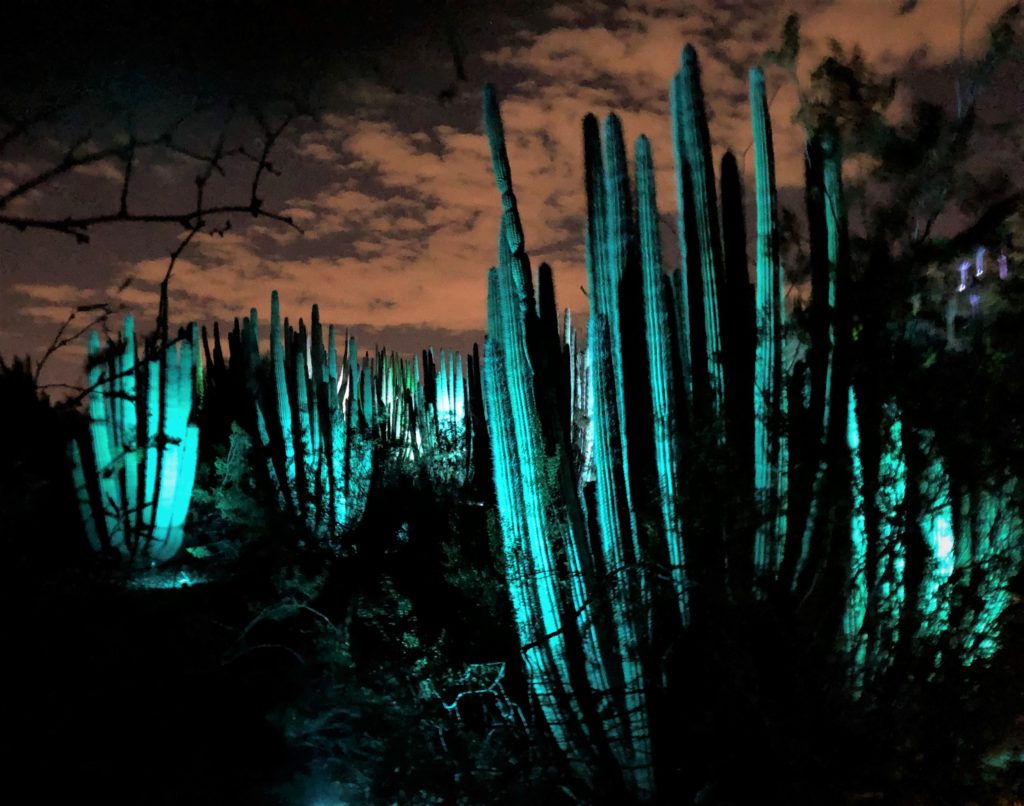 As we search for the locale of a possible winter home Phoenix was fairly high on the list when we arrived. Sunshine, warm weather, reasonable housing costs and easy flights from the northwest. Upon departure it has dropped down the list. The poor weather during our visit didn't help. I rather liked Fountain Hills but a manmade lake is not the ocean and Kelly misses the water. Interestingly, during our stay in Phoenix we booked a month stay next February in Bucerias Mexico, on the beach. Coincidence? I think not.
As always, if you want to see more pictures of Phoenix just click on the destination photos tab at the top of the page.
See you in Sedona
G&K