During our final days in PV we decided to stay a couple of nights in Bucerias, about 45 minutes north of PV.  We booked a hotel room at Vista Vallarta, a small resort a mile up the beach from downtown Bucerias.
A nice hotel style room with a deck over looking the beach for $150/night.  It was a bit of a splurge as we still had our place in Conchas Chinas until the end of the month but we wanted to try a new location while we were here.  We liked our high altitude accommodations but wanted to see if we preferred having the beach right outside our door.  I am afraid it spoiled us, early morning walks on the beach, a beach walk to dinner and reading a book under a palapa for hours with your room and resort bar just steps away.
Not to mention the bar happy hour with two for one drinks that ran from noon to 7 pm which reminded us of the Kona beer commercial  suggesting that we should have one hour of the day called sad hour and the other 23 happy.  A resort swim-up bar where your all day happy hour price averaged $2 US per drink?  Who knew?
Bucerias itself is squeezed into a few blocks between highway 200 and the beach so it spreads out in a mile long strand from north to south.  It may not be north to south on a compass but it is easier to assume as you face the water everything to the right is north and everything to the left is south.  The town changes drastically from north to south.  If you come up from the beach into the north end of town you find older buildings and dirt streets of a Mexican fishing village.
As you move south into the town center you come to the church and town square with stalls and vendors selling everything a tourist could want and much that they don't.
Crossing the bridge into the south side of town is like stepping into a small California beach town, nicer buildings and sidewalks, fresh juice bars, funky shops and restaurants.
Following the stream of morning walkers will take you farther south to the resort area a mile south of town.  High-rise palatial condos with wide palm lined streets will have you asking, "are you still in Mexico"?
We walked the length of it, logging over 20,000 steps for the day then returned to our resort for a swim in the ocean, a nap under a palapa and a $2 beer.
Just before sunset we showered, sprayed on our DEET and walked back down the beach to Mezzogiorno, a beautiful upscale Italian restaurant right on the beach.  A sunset table for two, two entrees, a salad, a bottle of decent Italian wine, total bill with tip $60 US.
This is one of the most expensive places in town and the wine was almost half the bill.  Once again we found ourselves saying "this is a pretty good life"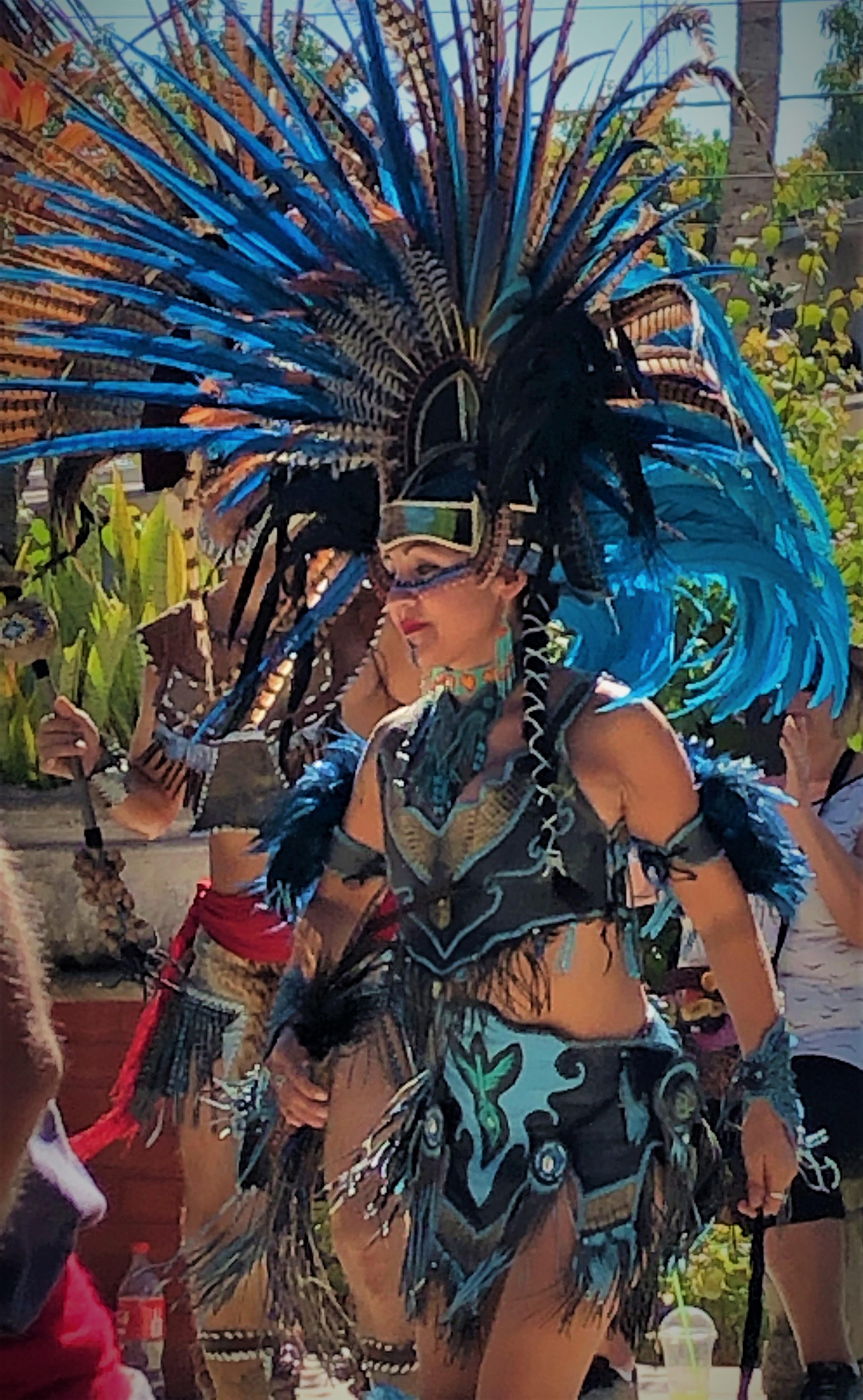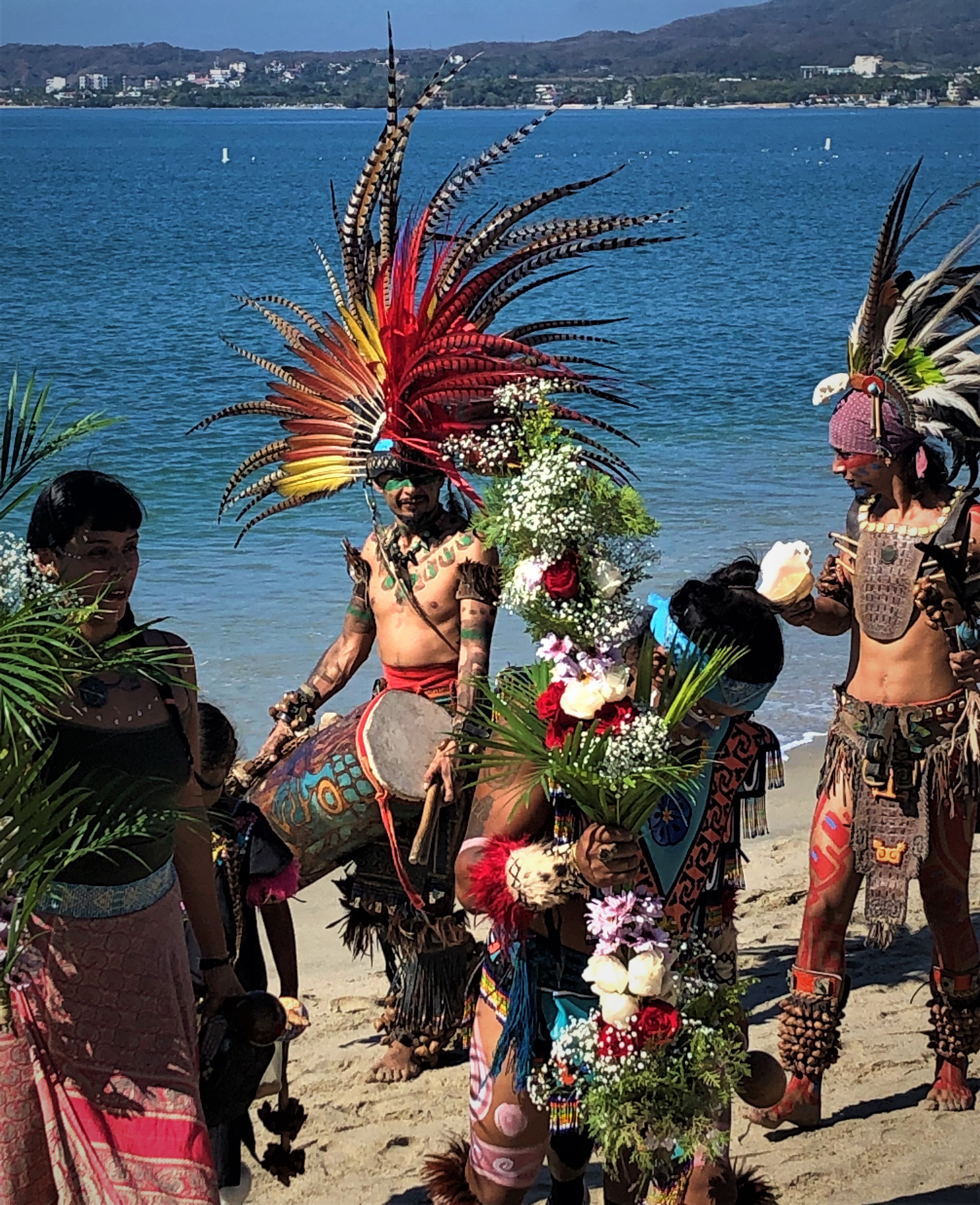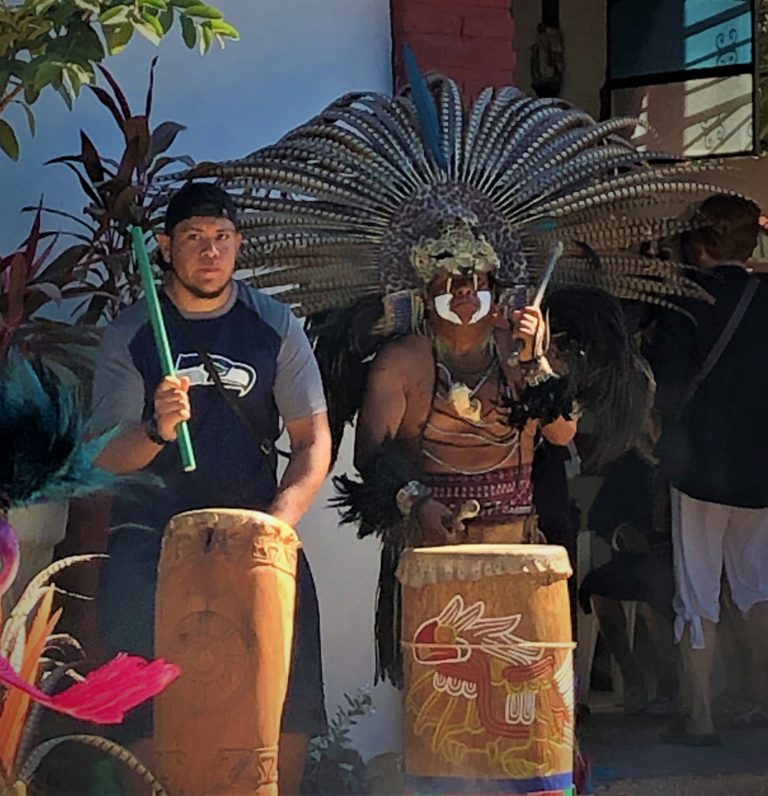 A chance encounter with Bucerias celebrating its patron saint,  nice to see the 12s represented
We loved our stay and will probably return.  The only drawback is the price.  There are no real bargain apartments on the beach so we will have to decide do we stay off the beach or break the budget?  I did a little searching and was finding prices on the beach running between $3000 and $4000 a month and many much higher as Jan-March is high season and most condo owners use their units or want a per night price of $200 or more.  Compare this to our place in Conchas Chinas, two bedrooms great view $2600 a month on Airbnb, but talking to our Canadian friends around the pool we learned they booked the 2 bedroom below us directly with the owner for only $1700 a month.
We have learned a lot during our month in PV, how to navigate the area, locations we like, costs and budgets, and probably the most important, this is a place we could easily stay for an entire winter.  We ended the trip with a visit from our friends Thom, Gwen, Lynne and Mike which allowed us to checkout a high-rise apartment in the Marina district of PV and to return to one of our favorite restaurant finds Barrio Bistro.  Now back to Seattle and on to California.  Talk to you next week.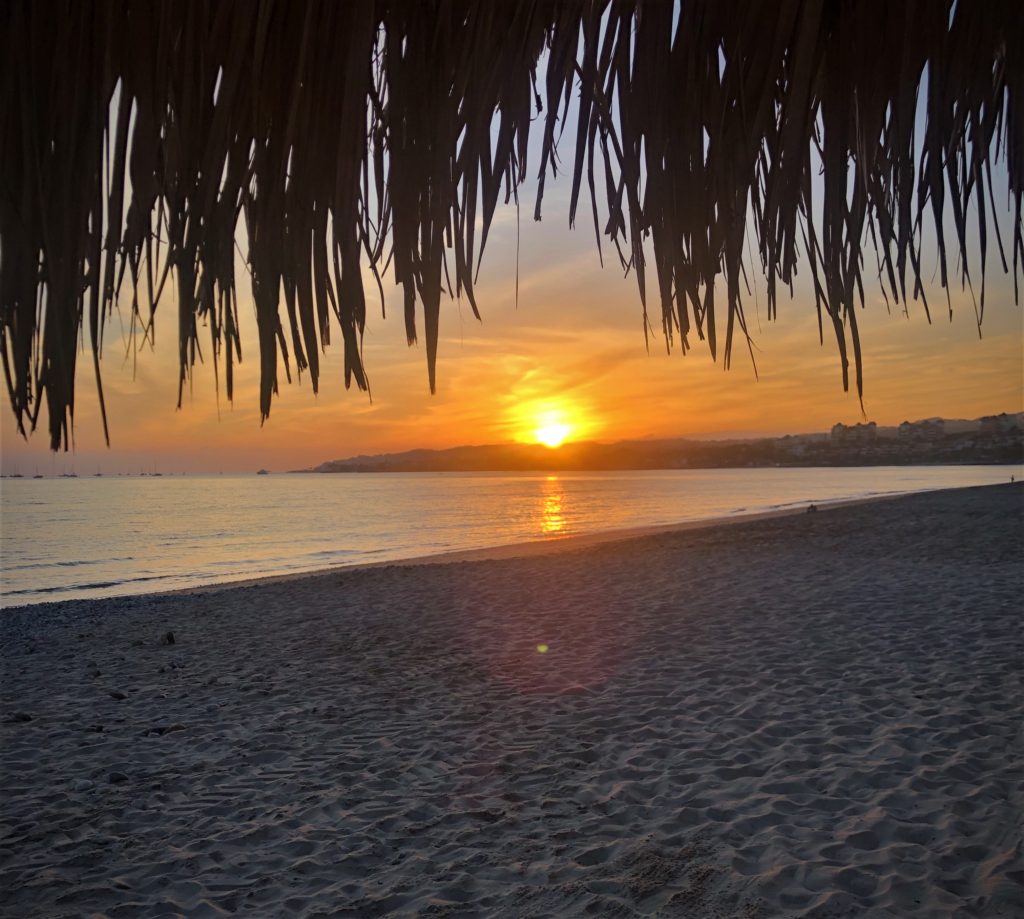 G&K