Many have questioned "So you went from traveling the world to a retirement community in the desert at ages 58 and 60?" What happened??? The question deserves a longer response and so I thought I would write a blog post on it.
Our travels have always included a search for where we would like to settle down some day. We thought we might travel full time a bit longer but COVID-19 put a stop to that. We plan for plenty of future travel when things open up. Now we will have a home base which will make it easier but certainly a little more expensive maintaining a home while paying for lodging traveling. We did take on a mortgage, I just couldn't give up our investment returns when you can get a mortgage at 2.8%, even less now. We also kept our total monthly housing cost here in Arizona below $2000. This leaves us with a nice cushion off our original $3000 housing budget which we can use for travel.
In our year and a half of travel we slowly reached the conclusion that home would probably be in the Western US with easy access to family and friends. Arizona was budget friendly allowing us to live the life we want and still allow for extended travel. It also provided the winter weather we were looking for. Yesterday was January 15th, we took a long walk and I hit balls at the driving range, blue sky, mid 70s absolutely perfect weather. We sipped wine and watched sunset on a park bench overlooking the golf course. We do miss our Seattle sunset views and need to search it out here.
As we head into our 60s we are looking for an active life for as long as possible. We have learned much from watching our parents age and know that an environment that promotes activity is the best way to age. After a little searching, we chose Sun City Grand, a good fit for us maybe not for others. It is an over 55 active adult community, which doesn't exactly roll off the tongue. Others have described it as an adult Disneyland. It is not assisted living and I don't think there is any shuffleboard or bingo. It is a planned community of about 10,000 homes which all look suspiciously similar, not too cookie cutter but you will not see Seahawk blue and green houses. Yes, there are 75 pages of rules on what you can or can't do with the outside of your home, but we are rule followers, and we like that everyone else has to follow them too. Houses here start around $250,000 and go up to $800,000 but most fall in the $350K-$450K range. Our 2300 sq foot home cost $359,000 and we put another $50,000 into it, much of that was new tile flooring throughout and solar panels on the roof. All one level with a big kitchen, 3 beds, 3 baths we love the lay out. I estimate we would have spent at least double or even triple to find anything similar around Seattle. Not to mention it has been in the 40s and raining in Seattle this week and will remain so until July 5th.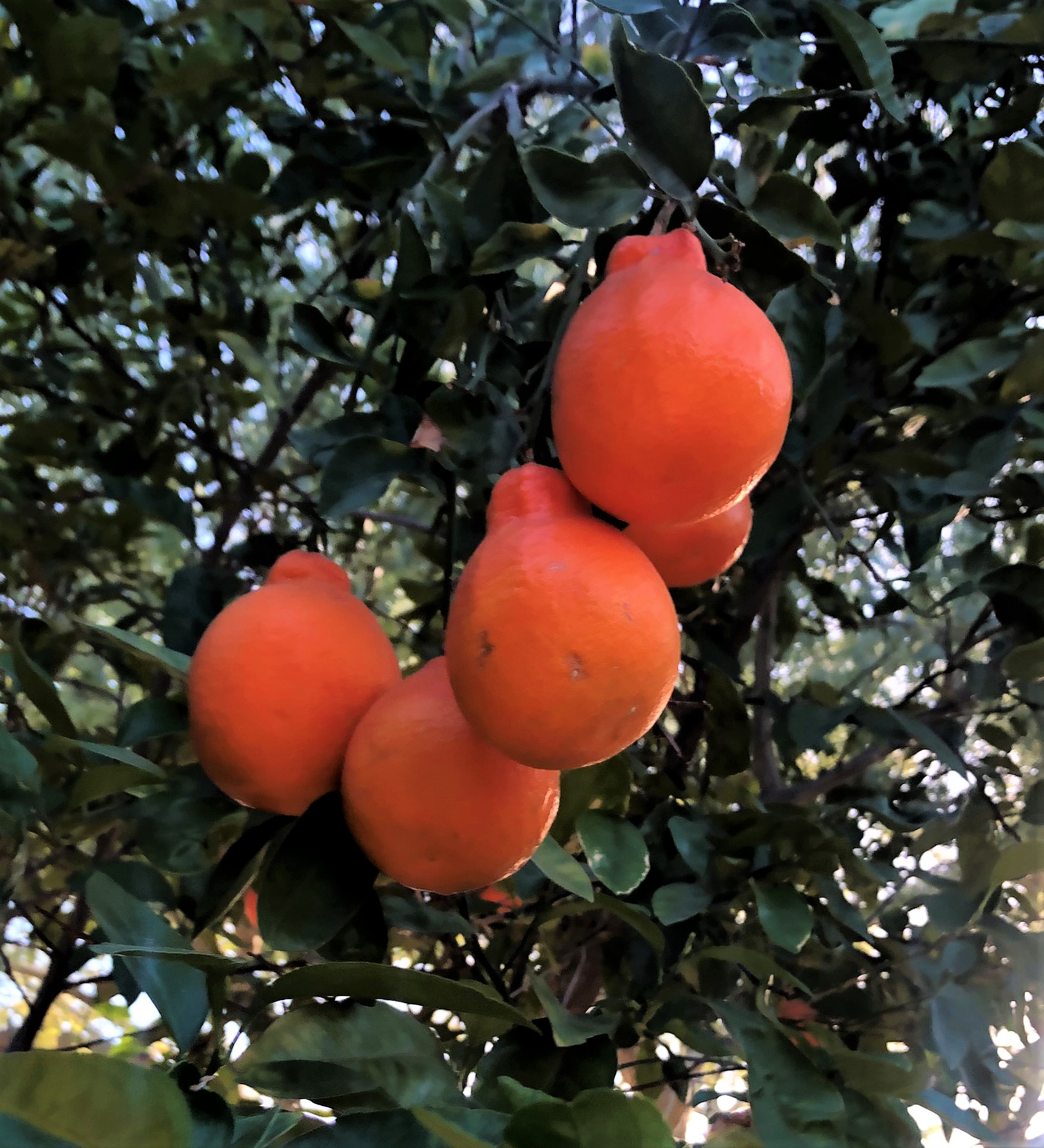 Fruit trees in the yard, never grew these in Seattle
The entire Sun City Grand Community is beautifully desert landscaped with walking trails and very little traffic. We have 4 championship golf courses that residents can play $45 a round in winter $26 a round in summer when it is over 100 degrees for 125 days, but it is a dry heat.
Three lap pools, two resort pools, two full gyms, pickle ball courts, tennis courts, boche courts, lawn bowling, computer room, billiards, art studio, wood shop, glass art, sewing rooms a softball stadium and just about every club imaginable from hiking and biking to cards and drama.
COVID has kept us away from group activities so we will get to learn all about that over the next year. Our $125/mo HOA fees give us access to all of this. There is a onetime buy in fee for capital improvements which added $1500 to our home purchase, that fee was recently raised to $3000 for those buying now. With the exception of golf, all other activities are free though you may need to join a club at a charge of $30 a year if you want to use the woodshop or art studio. Nice weather and plenty to keep us active while we are here. A good fit for us.
The location is working well. Phoenix airport is an easy 45-minute drive anytime of day. It is an easy 3 hour flight from Seattle or Spokane. Our son can make it here in a long day of driving from Crested Butte Co. Our friends and family in Southern California are only a five hour drive away. And the desert southwest is easy to explore, Sedona is two hours away, the Grand Canyon only 3.5 hours away. In fact, I think we are within a day's drive to about 20 national parks and dozens of national monuments.
I hope this answers your questions about why the GlobeTurners have slowed their pace a little. We do plan to hit the road in the summer after we are vaccinated. We have our daughter's graduation in Bellingham in June and a wedding to attend at Alderbrook in September so we plan to see friends and family in the Pacific Northwest in between then head to Hawaii for three weeks after the wedding. Arizona should be cooling down by late September and we can return home for the winter and make big plans for travel in 2022 when COVID is hopefully in the rearview mirror. In the meantime, get your vaccine and come visit, we have guest rooms. And another benefit of a planned over 55 retirement community….our second car is a golf cart. Our kids named the cart Luiga because they thought it belonged in the Mario Kart video game.
It remains a pretty good life.
G&K