Madrid, the current Spanish Capital is only a three hour high-speed train ride from Barcelona. We originally planned to stay in Toledo, the old Spanish capital and day trip into Madrid but changed our plans when we saw we were passing through Madrid anyway and we wanted to do a food tour in Madrid which would have required us to spend a night. So we booked a rare hotel room for a couple of nights to explore Madrid before moving on to Toledo.
As we make our way through Spain we are learning a lot about ourselves and how we want to travel in the future. I know, after being nomads for almost two years before covid you would think we have learned everything. But, we are slow learners and life changes.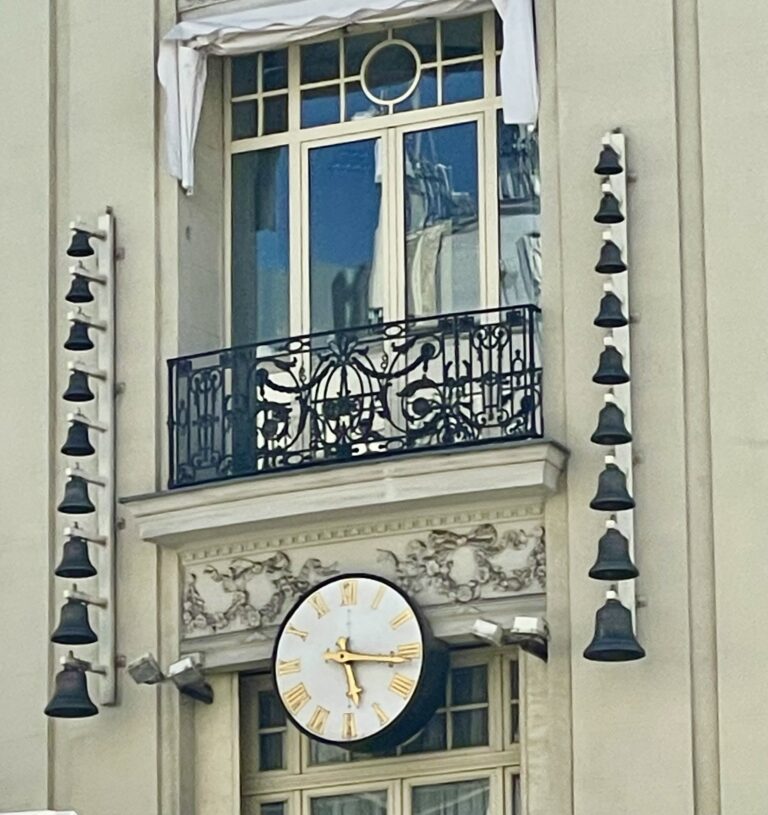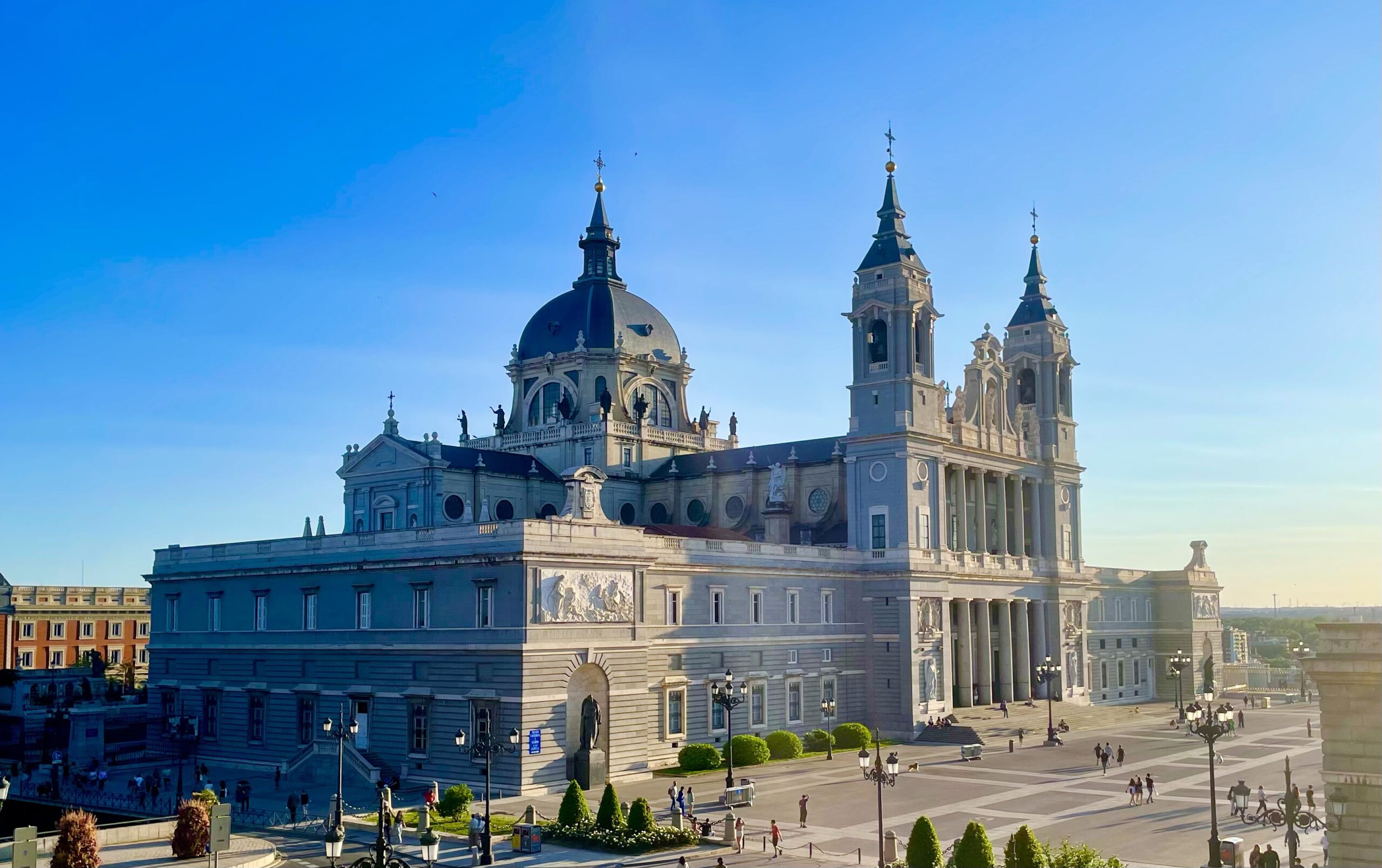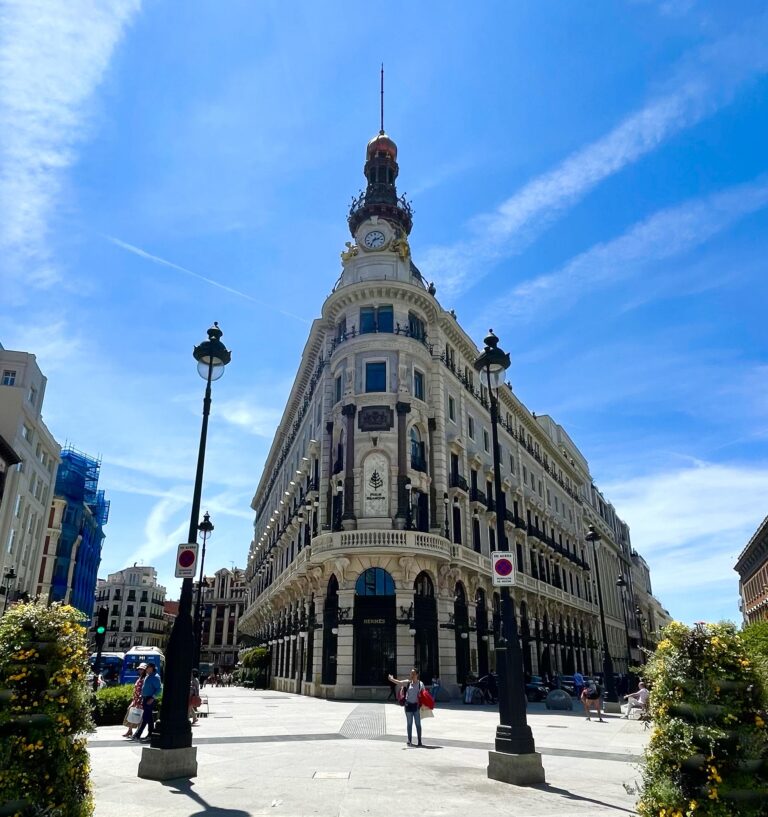 Lesson 1. Now that we own a nice comfortable home in Arizona there is certainly a pull, or at least our attention is drawn back in that direction. When you don't have a home your entire focus is where you are and where you are going tomorrow. Now, when we encounter a noisy apartment, an uncomfortable bed, or just a bit of boredom or lack of interest in our current location it is easier to think about going home rather than the next stop.
Lesson 2. Long stays work well for us in big cities, less so in smaller towns. In 2019 we had several week long stays in small towns and thought it was a great balance, but we also had a car so we could easily get out on day trips. This time a day trip requires getting to a train or bus station and you are limited to places with train stops or bus stops.
Lesson 3. Pay attention to the days of the week when booking food tours. It is easy to not even know the day of the week when you are traveling. And while tour companies will book tours every day of the week many restaurants are
not open on Sunday and Monday.
Our hotel in Madrid was great, close to everything and we had a 6th floor penthouse. Don't get too jealous, it was really a converted attic where you could only stand up in the middle part of the room. But it was comfortable, roomy and had a nice little deck where we could look out across the roofs of Madrid while enjoying a cup of coffee or a glass of wine. All for $100 a night.
Our overnight in Madrid was prompted by our desire to take a food tour with Devour food tours. We discovered Devour on youtube and wanted to try one of their tours. They are a bit more expensive at $110 a person so we were excited to compare it to our Barcelona tour which cost $80. Barcelona won hands down, but we are giving Devour another chance in Seville, we will let you know.
We are slowly becoming food tour critics or maybe just food snobs. Devour's guide, Moisa was lovely, but she may have had the cards stacked against her. First, we booked our tour on a Monday which means many restaurants are closed. Second, she did not appear to have the years of shared experience and established friendship that Adrian had with the bartenders and restaurant owners in Barcelona. Third the tour schedule just worked better in Barcelona.
Specifically our first stop in Barcelona started with two different wines and 4 different appetizers in a very lively bar which made for a very fast start. Our Madrid tour started at a quiet vermouth bar where we had a glass of vermouth, some potato chips, and a rather pedestrian empanada dish followed by a 45 minute walking history tour of the city. The tour certainly improved as the evening progressed until midnight but the slow first hour was hard to overcome. Lastly, Tapas means different things in different parts of Spain, in Madrid traditional Tapas are the free food given when you order a drink, they get better with each drink you order so it is common to have potato chips with your first drink. After a few of these food and history tours we have decided we like more food and less history which will be our focus in the future. We get our history lesson from walking tours, guide books, audio tours etc. We prefer our food tours to focus less on Columbus and Queen Isabella and more on where Hemingway had a drink.
Our second day in Madrid we had nothing planned knowing that we would be out late on our food tour, a lesson learned from Barcelona. After a casual start we walked the city enjoying the parks and architecture. Madrid is a beautiful city to walk. We had a very nice lunch at Castolados (a recommendation of Moise). The small sliced and fried artichokes were amazing and gave us a good idea for a future home made appetizer. After lunch we walked through Madrid's spectacular Retiro Park and ended the day on our deck with wine and charcuterie while Kelly displayed her continued dominance in gin rummy. We are slowly adapting to the Spanish dining schedule eating our main meal of the day around 2:00 or 3:00 and snacking in the evening.
It still seams odd to us that restaurants close around 4 and reopen around 9. While walking the boardwalk in Barcelona we stopped for a glass of wine at a beachfront restaurant around 5 PM and were told, "we are closed, come back around 8:30". It just shocks our American capitalist sensibility that a restaurant turns away customers…in the early evening… on a sunny day… at the beach! But maybe the workers like their afternoon off and honestly the restaurants here are not making all their profit off of drinks as they do in the states, a nice glass of wine will set you back $3.00 here.
From Madrid it was just a quick 30 minute train ride to our next stop in Toledo. Toledo is an ancient walled city 1000 years older than Madrid dating back to the first century BC. It was the capital of Spain until the 1650's. Over the centuries it has been home to Romans, Visigoths, Muslims, Jews and Christians. There have been times in its history when all three faiths lived in peace within its walls. The history of the city is evident everywhere but nowhere more than its cathedral. It is very different from Barcelona's Sagrada Familia, construction on the Toledo cathedral began in 1227 on the site of a 600 year old Visigothic cathedral that had been converted to a mosque during the 300 years the Muslims had ruled the city.
The cathedral is filled with 800 years of Spanish history, art and architecture including tombs of Spanish royalty. Every corner of the huge space is adorned, carved, filled and covered, often with gold leaf. The audio tour was a great way to spend a couple hours and learn a bit about the central role Toledo played in Spanish history. (which is exactly where we like to learn about Columbus and Queen Isabella) We made the mistake of going late in the day which worked well to avoid the crowds but not so well when the cathedral closed half way through our audio tour. We returned the next day to finish up.
The city also has a beautiful monastery and a Synagogue dating back to the year 1200. The Synagogue is mostly intact even though the Jews were expelled from the city around 1400 and the building is now owned and maintained by the Catholic church. Both are worth the price of admission, only about $3.
Staying several days in Toledo allowed us to explore the city in detail and try out several of its restaurants. We actually cooked in a couple days but when you are eating only one full meal a day, eating out does not break the budget, especially here in Spain. We had a memorable lunch at Taberna El Boteras, a less than memorable lunch at Las Quatro Tiempas, and a very nice Tapas dinner at Alfileritos 24. The lesson here is to order from the ala carte menu. The three course fixed price menu at Quatro Tiempos was more of a blue plate special with rather bland lunch specials which are the same everyday. Not at all like we experience in France where the lunch special is what the chef found freshest at the market that morning. The ala carte lunch at El Boteras was probably our best meal of the trip so far. The shiitake mushroom dumplings were a fantastic starter, we each had an entre, wine, water, espresso and split a desert all excellent and the total came to around $80.
Our last full day in Toledo we spent the morning hiking around the city walls and along the Tagus river. If you spend some time in Toledo we highly recommend this 6 mile hike along both sides of the river with wonderful views of the city. I also recommend ending the hike with ice cream for lunch, the old city has several good options.
See you in Seville