When last we spoke Kelly and I had made it to Bellingham and our daughter's graduation. Kelly's parents joined us for the celebration as did my sister Laurie. The graduation ceremony was virtual which wasn't all that bad, most graduation ceremonies involve uncomfortable seats and long boring speeches so sitting on the couch with a cocktail made for a comfortable if not terribly memorable graduation.
After a week of graduation and moving, we were back on the road crossing the Cascade Mountains through the North Cascades National Park for a two-night stay on Lake Chelan. We were joined by our friend Terri and enjoyed dinner and a little wine tasting.
After Chelan we followed Terri to her new home in beautiful downtown Twisp, Washington. Recently retired, Terri wanted a home in the mountains and found it in the Methow Valley. Mountain hikes are just outside her door and over 100 miles of groomed cross-country trails crisscross the valley in the winter. We were joined by friends Pete and Linda bringing together 5 of the 8 members of our Tennessee Bourbon Club, aptly named after a few hours of sipping bourbon on our visit to Nashville in 2019. We were missing our other three members and had to drown our sorrows with a little bourbon.
Terri is a hiker so she made sure we hiked daily in a feeble attempt to keep us active and explain why anyone would consider moving to Twisp, a town with a population of 982 (yes that is the official population) four hours from the nearest major airport. The hikes were beautiful, and we will definitely visit again but we will remain residents of our Arizona active adult community where shoveling snow is not a required winter workout.
After a few days exploring the Methow we were off again. We have learned not to overstay our welcome. Our friends like visitors not roommates, and like a good band we try to leave the crowd wanting more. Next stop, cousin Shannon's on Crescent Lake near Gig Harbor Washington. If you have followed this blog you may recall Shannon from her adventures with us in Paris, which she has committed to re-living in 2022 when we return to Paris.
In Gig Harbor, Shannon lives on a lake with her daughter Emily, four dogs, 9 chickens and a turkey. Our stay gave us the opportunity to meet up with Shannon's sister and Parisian partner in crime Brenda. We also visited with my uncle Marv, dad's only remaining sibling.
The Town of Gig Harbor is usually rated in the top 10 of cutest towns in America by most travel magazines and it lives up to its billing. My sister joined us for a pub and distillery crawl through the little town. An excellent way to spend a sunny summer afternoon.
From Gig Harbor we planned a date with Kari Wright on Bainbridge to share a Mai Tai. Last year when we were on Maui we learned that Kari's husband Joel had passed away after a long battle with cancer. We couldn't make it to the funeral and Kari told us to have a Mai Tai at Merriman's in his honor, a favorite Maui restaurant overlooking Kapalua Beach. We dutifully complied with her request but made a promise to share a Merriman's Mai Tai with her the next time we returned to Seattle.
Sharing a Merriman's Mai Tai required planning and skill as it not only required a trip to Seattle but also 3 types of rum, macadamia nut orgeat and a topping of lilikoi foam. We were up to the task and toasted JW on their deck overlooking Eagle Harbor on Bainbridge Island.
From toasting lost friends to celebrating new births we drove on to Kingston WA to spend some time with nephew Joe, his wife Nicole, daughter June and the newest addition to the Turner family, Joseph Donald aka Joey, born just three weeks earlier. Joe and Nicole appreciated the help for a few days, and even got to enjoy a happy hour without kids. Joe took me to a Sounders game and a couple days later Laurie joined us for a hike up Mount Townsend on the hottest day in the history of hot days in the Northwest. The hike was challenging and beautiful. The elevation and early start kept us out of the triple digit temps.
From Kingston we moved into our rental condo just off of Alki beach in Seattle for the month of July. We settled right back into the Seattle life. To be honest we have never lived in Seattle while not working and it proved to be a nice change.
We also have it much easier than our working friends who must navigate a commute with the West Seattle bridge closed to traffic. Everyone asks "do you miss Seattle?" not really. We miss the people, but not the traffic, the crowds, the cool cloudy days that occur even in July. And surprisingly we see more friends more often than we ever did when living and working in Seattle.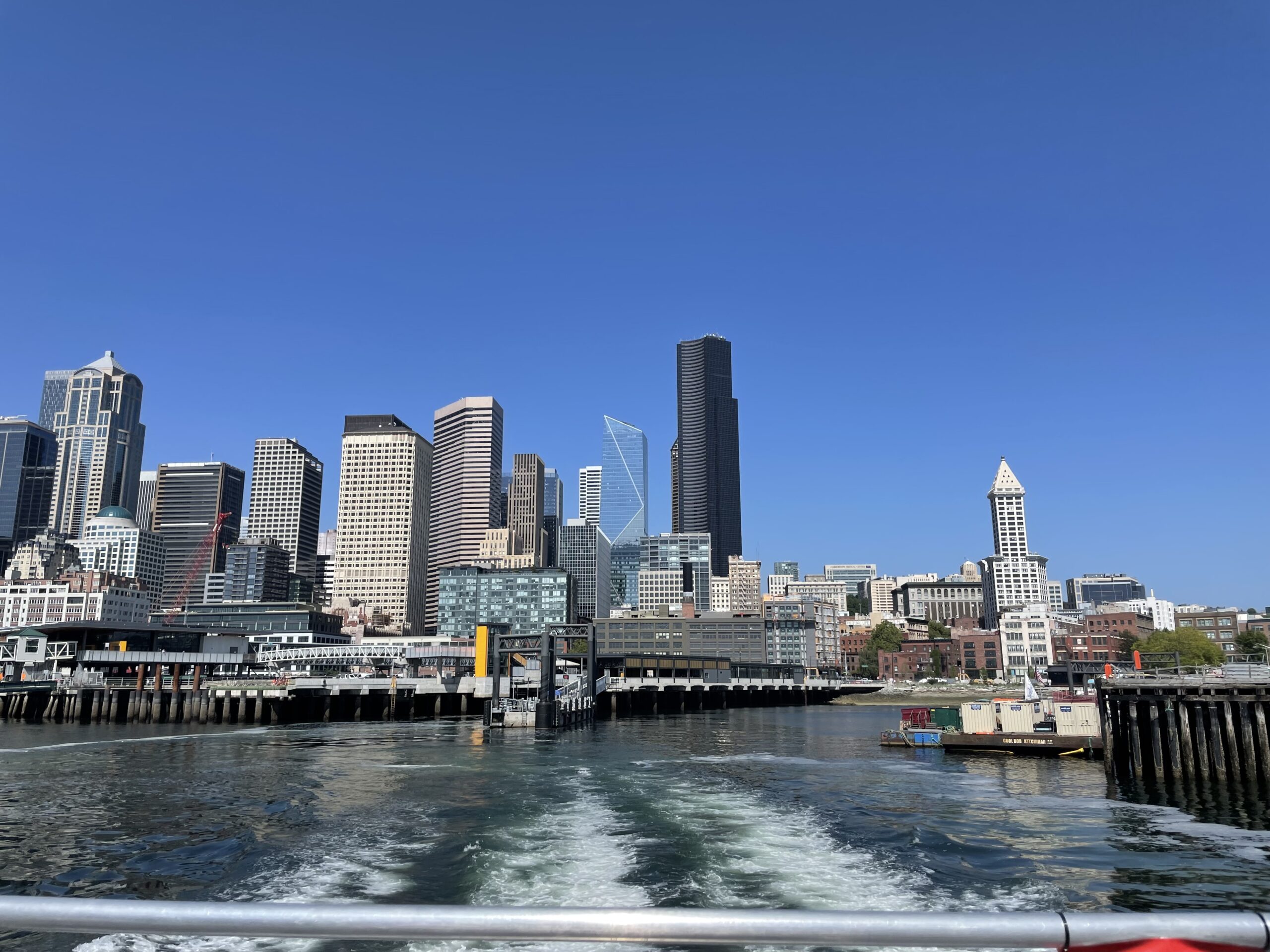 We developed a Seattle routine of walking daily 4 to 5 miles. Most evenings are filled with dinner or drinks with friends. We reach out to friends and accommodate their schedules because we can. As an example, today we are driving to Buckley to see Heidi and Jerry (two of our missing Bourbon club Members), tomorrow it is Strawberry Festival on Vashon Island where we will stay with dear friend Leslie Mackie and share a beer with Alecia and Brian, Sunday is another ferry trip to Bainbridge for dinner with friends from my prior working life Erin and Jackie.
Busy and fun but living up to our belief that life is all about your connection to people so we work at keeping connected, it is worth the effort. To paraphrase Tim McGraw "visit friends and family every chance that you get, it won't be wasted time.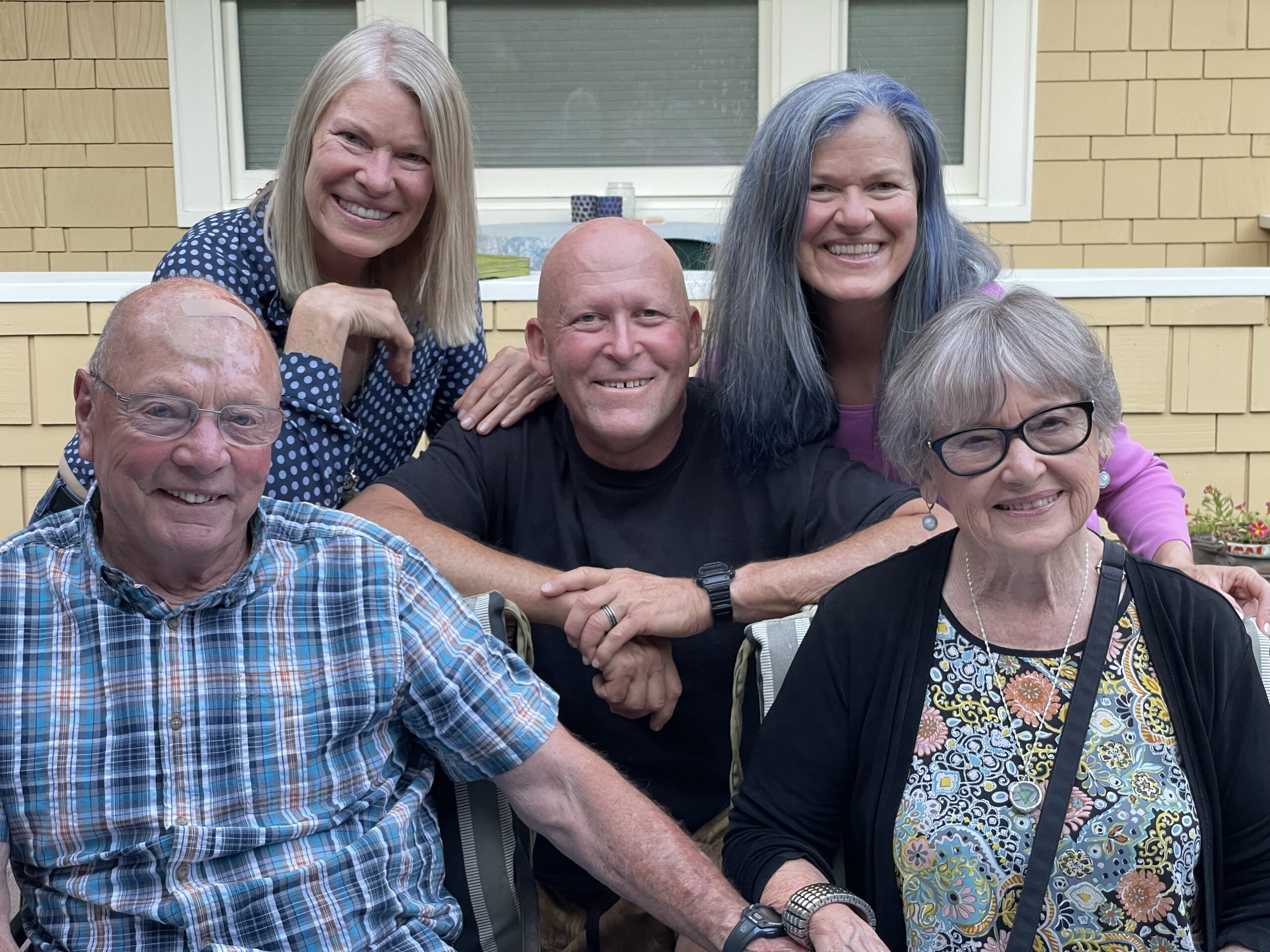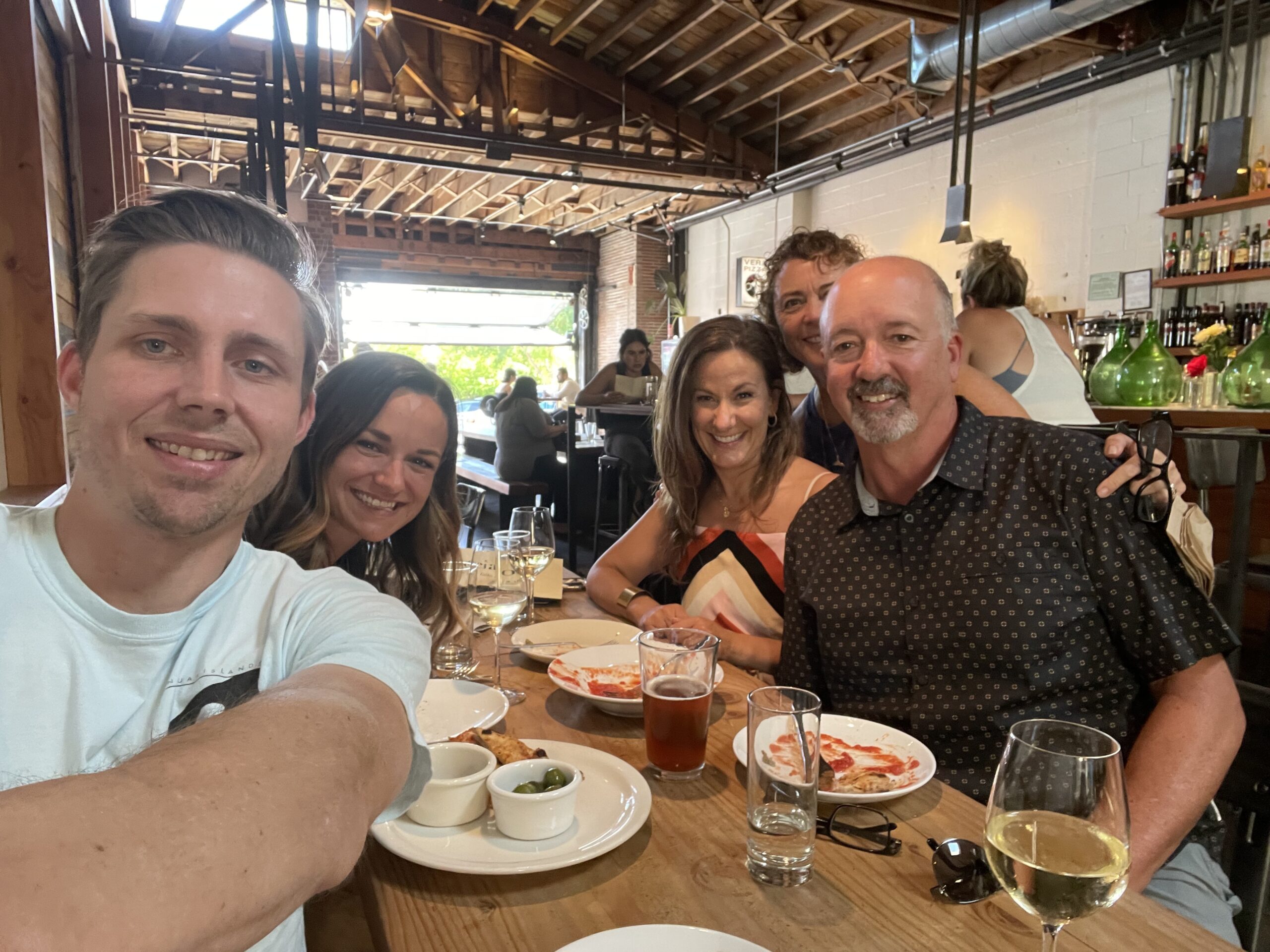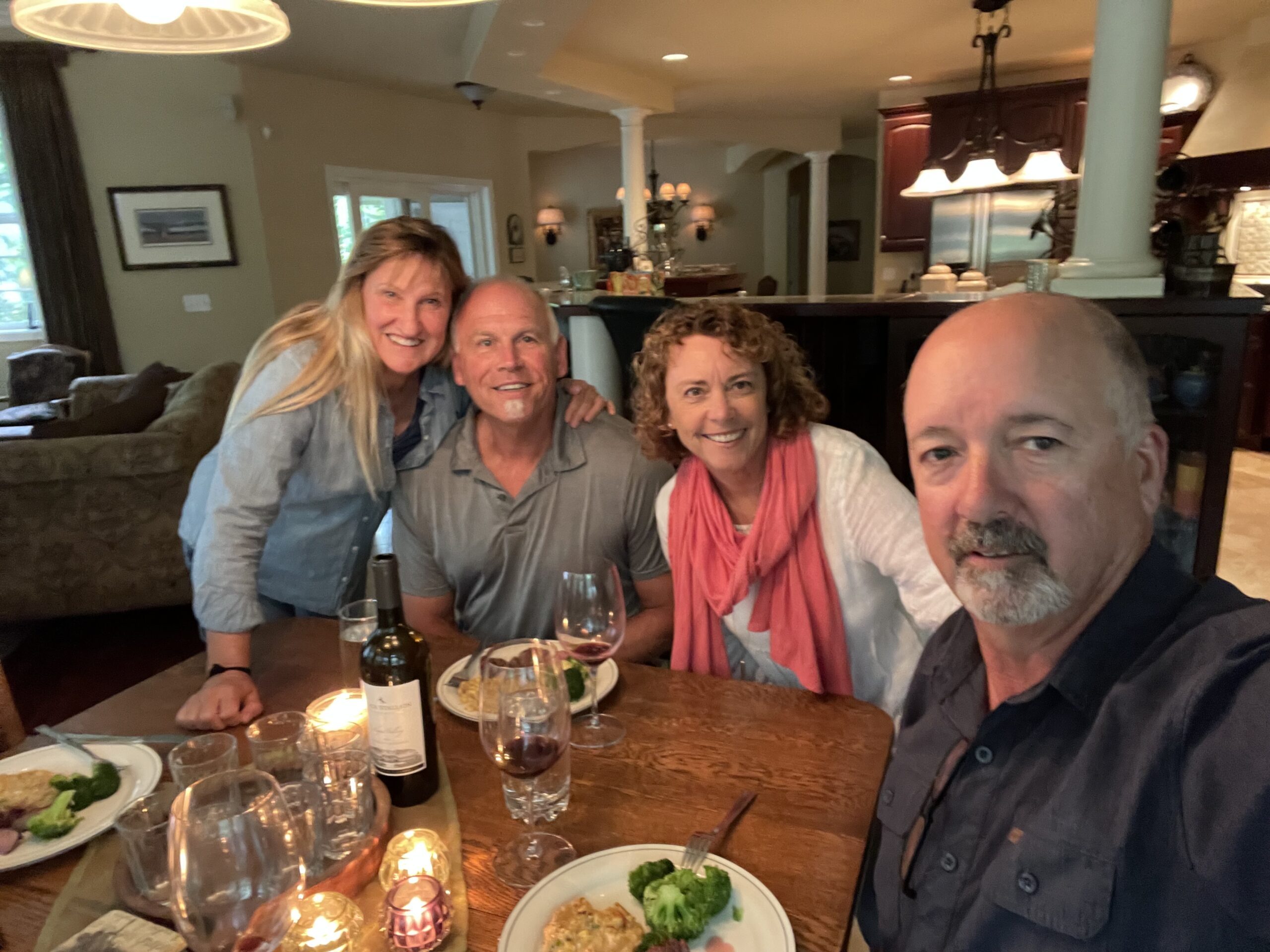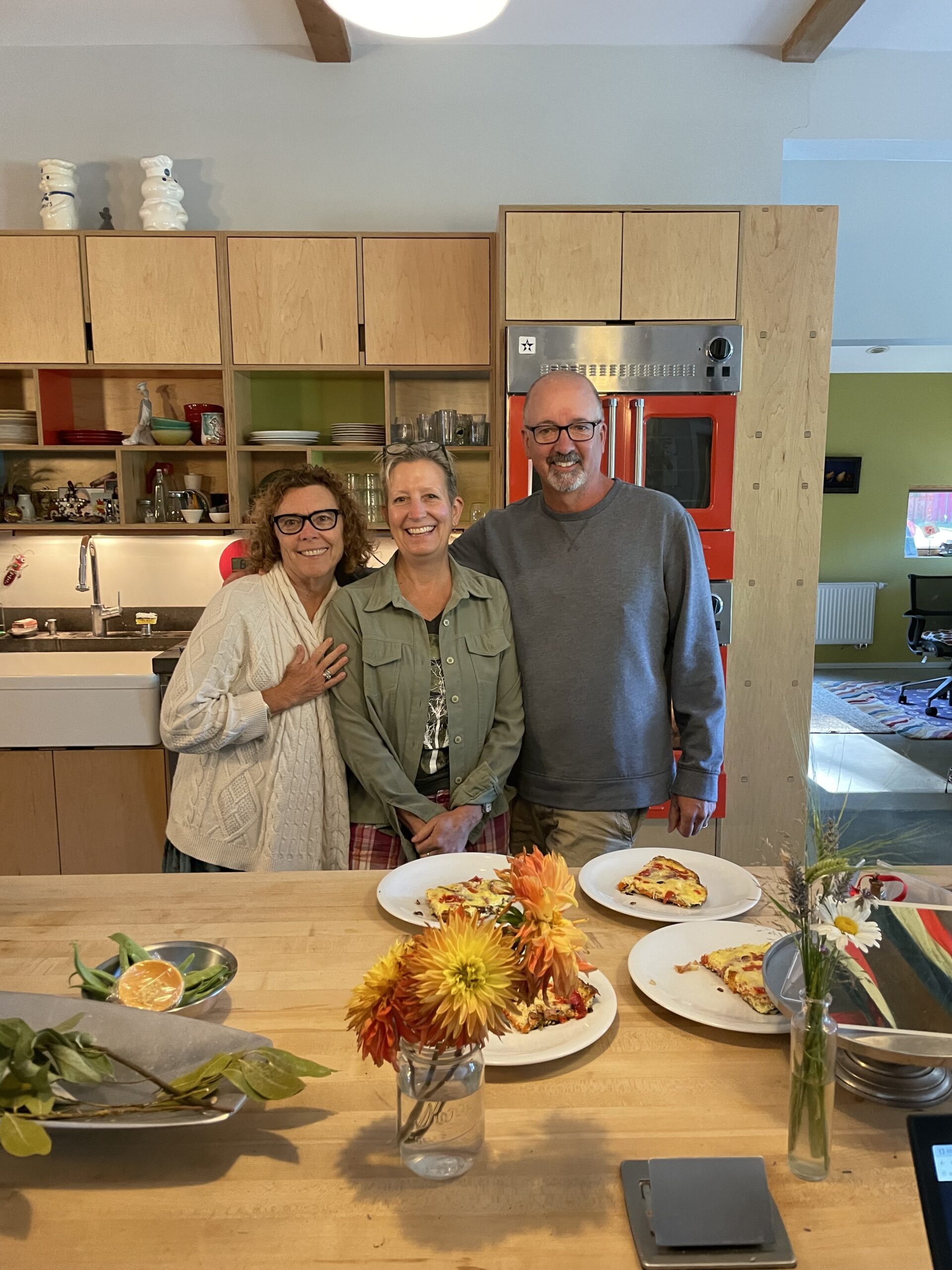 Throughout July we celebrate with friends for holidays, birthdays and friendship. We will wander downtown Seattle like tourists, check out new bars and restaurants and sit on the beach watching sunset. Something we can't do in Arizona. We do have sunsets but not a beach. We will finish out this trip with a stop in Spokane for a barbecue with Kelly's family including nieces, nephews and lots of children. It is never wasted time.
See you all in Arizona.
G