Week two in Paris had its share of ups and downs. Nothing too dramatic but sometimes things don't work out the way you plan, and sometimes I plan too much. I generally prefer to have a plan that does not work out than have no plan at all. So I have to accept that some things will not go according to plan. C'est la Vie.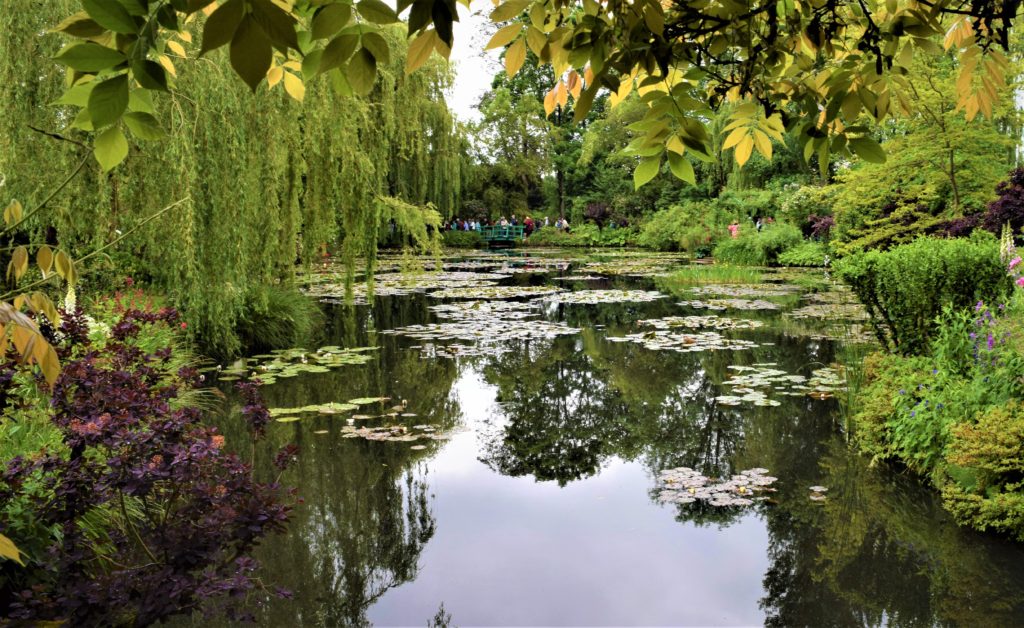 There were two day-trips I wanted to take from Paris. In past travels our time in Paris was limited and with the exception of a trip to Versailles additional day-trips out of Paris were not in the schedule. In the second week of our stay we wanted to see Monet's gardens at Giverny and tour the Cathedral at Chartres. The trip out to Giverny required a metro ride to the train station, a 45-minute train ride, then a bus or car to Giverny.
I had downloaded the French train app which made purchasing train tickets easy. With four of us traveling together it proved cheaper and easier to grab a taxi at the train station than taking the bus. We arrived before the gates opened at 9:30 but did not avoid the crowds. The grounds and house were lovely, and I would recommend going if you enjoy gardens and/or Monet. Do not expect to have the gardens to yourself for quiet contemplation of the water lilies. Thousands visit Giverny and at times it feels more like standing in line for a ride at Disneyland.
The trip home proved the folly of my planning. Our trip out had made me overly confident so as we waited out a rain squall in the gift shop I booked our return train trip tickets. We left the gardens looking for a taxi back to the station and found none. Our aimless wandering through the acres of parking did bring us the added bonus of touring the church and cemetery with Monet's grave. Unable to find a taxi we missed our train, wasting the €40 I had spent on train tickets. In hindsight we could have waited to buy tickets until we were at the station. With two hours to spare until the next train we decided to grab lunch and made our way to a local Indian restaurant with good TripAdvisor reviews. I should have suspected something when I asked for a carafe of water and was brought bottled water. I ordered Tikka Masala and was asked if I wanted rice, yes of course, as did everyone else at the table when they were asked. Then the bill arrived, €5 for water and €18 for rice. This day-trip was getting more expensive by the minute.
While Giverny was more crowded and expensive than planned our second day-trip was not at all what I planned. The cathedral at Chartres is 50 miles from Paris and an easy train ride. Not wanting to lose money on train tickets again I decided not to buy tickets until we got to the station. Of course, we arrived 10 minutes before the next train to Chartres, could not find the right ticket machine or window (they have different machines and different windows for different trains whether local or mainline) and missed the train.
We would not make it to Chartres for the noon tour. Not the end of the world as there is another tour at 2:45. We arrived in Chartres just after noon so we stopped at Le Pichet for a very nice lunch then walked to the cathedral with plenty of time for the 2:45 tour. As we turned the corner, we met a crowd of 14,000 people and quickly realized we would not be having a tour at 2:45. Apparently, every year around the catholic holiday of Pentecost, there is a three-day pilgrimage from Notre Dame in Paris to the Cathedral in Chartres. Who knew? Well at least 14,000 people knew, but we did not. It was fascinating to witness the pilgrims completing their journey and attending a mass that filled the cathedral to bursting. We left a little early as we realized many of the 14,000 would want to return to Paris on the train.
As we stood on the platform watching the crowd increase Shannon asked "do they oversell trains in France?" The answer is yes, yes they do. Standing room only for the hour return trip to Paris.
After our outing to Giverny we decided we would like to see more work of Monet so we visited the Marmottan museum, our only museum visit on this trip to Paris. The Marmottan was a private residence now converted to a museum with the largest collection of Monet paintings in the world as well as several other Impressionists. It is much more manageable and far less crowded than the Louvre, Orsay, or the Orangerie. A very enjoyable two hours with the French impressionists. Even the Marmottan had its disappointment. I wanted to see Monet's "Impression, Sunrise" the painting which gave the impressionist movement its name. The painting was out on loan to Australia and with my luck lately a day-trip to Australia was out of the question.
Near the end of our stay we decided to take a food tour of the Montmartre district. There are dozens of food tours in Paris and we found ours at withlocals.com. I have never used this service but thoroughly enjoyed our tour.
Withlocals is a website similar to Airbnb, where locals can sign up to be tour guides. You choose your basic itinerary and then choose your specific guide. Each guide has reviews, and many have posted videos so you get an idea of their personality and fluency in English.
This is a great feature as we have had several guides over the years who speak English but were very difficult to understand. I never expect locals to speak my language but when I pay for an English speaking guide I want to be able to understand them. For $75 per person we had a three hour private tour with Nella, an artist who lives in Montmartre. We sampled oysters at a seafood bar, quiche from a tart shop, bread, cheese, and wine each from a different shop, traditional coffee while sitting out a rainstorm in a cafe and ended the tour with a crepe. We saw the house where VanGogh lived, the studio where Picasso worked and many scenes and buildings made famous in paintings of Letrec and Renoir.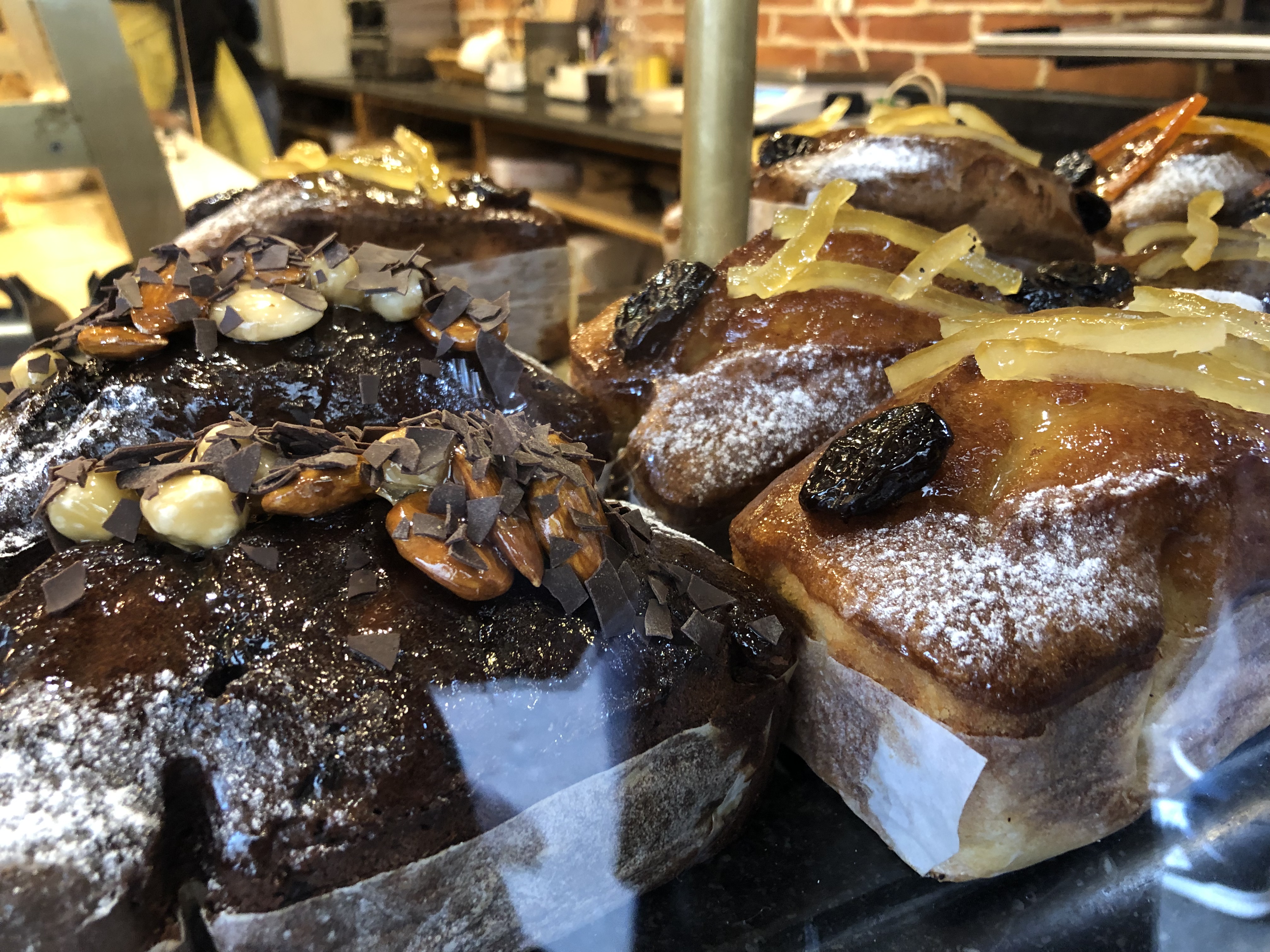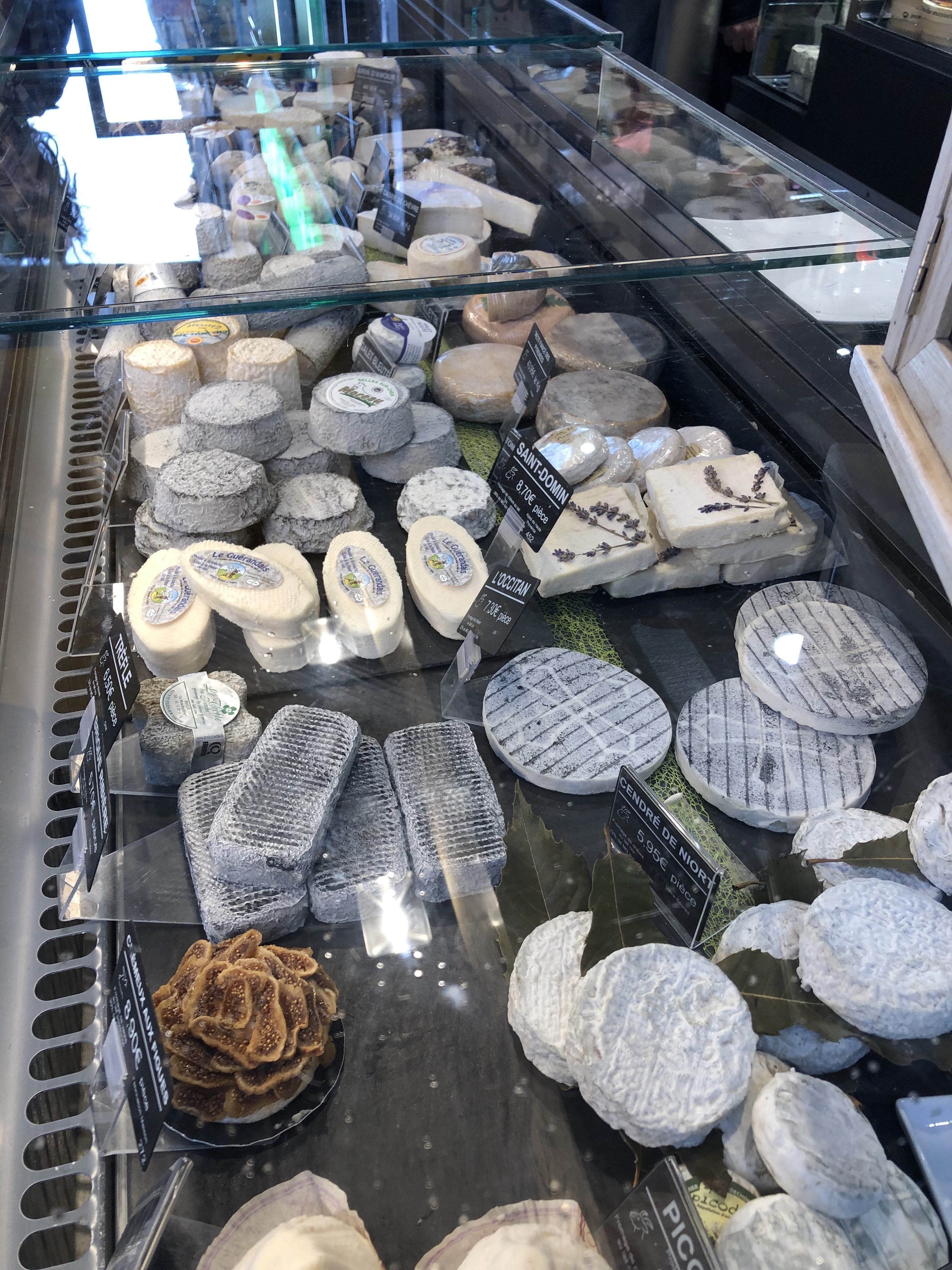 The food of Montmartre
While we had our ups and downs there is simply no city like Paris, I am sure we will return.