Friday was a day of extreme laziness where we only left the apartment to pick up charcoal for the BBQ with a required a stop at the restaurant down the hill for happy hour.  So, Saturday we decided to get  out and about for the day.  We had been wanting to photograph PV in the early morning hours, and while not exactly out by dawn, we left the apartment by 8 AM.  We wandered down our hill in the neighborhood of Conchas Chinas making the 30 minute trek into old town.
Conchas Chinas is a nice cobblestone neighborhood with large villas and apartments developed in the past 30 or 40 years.  It is beautiful and hilly.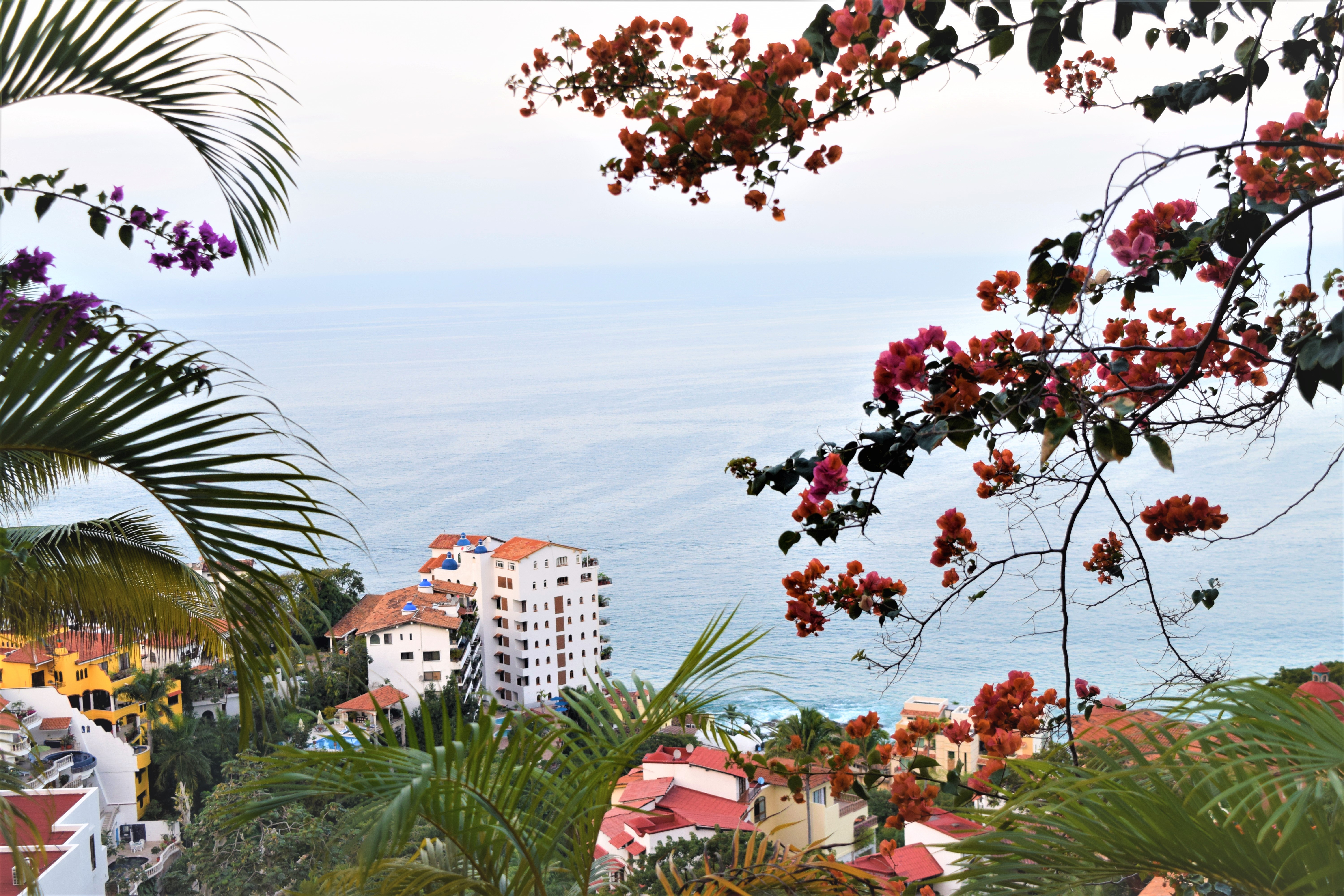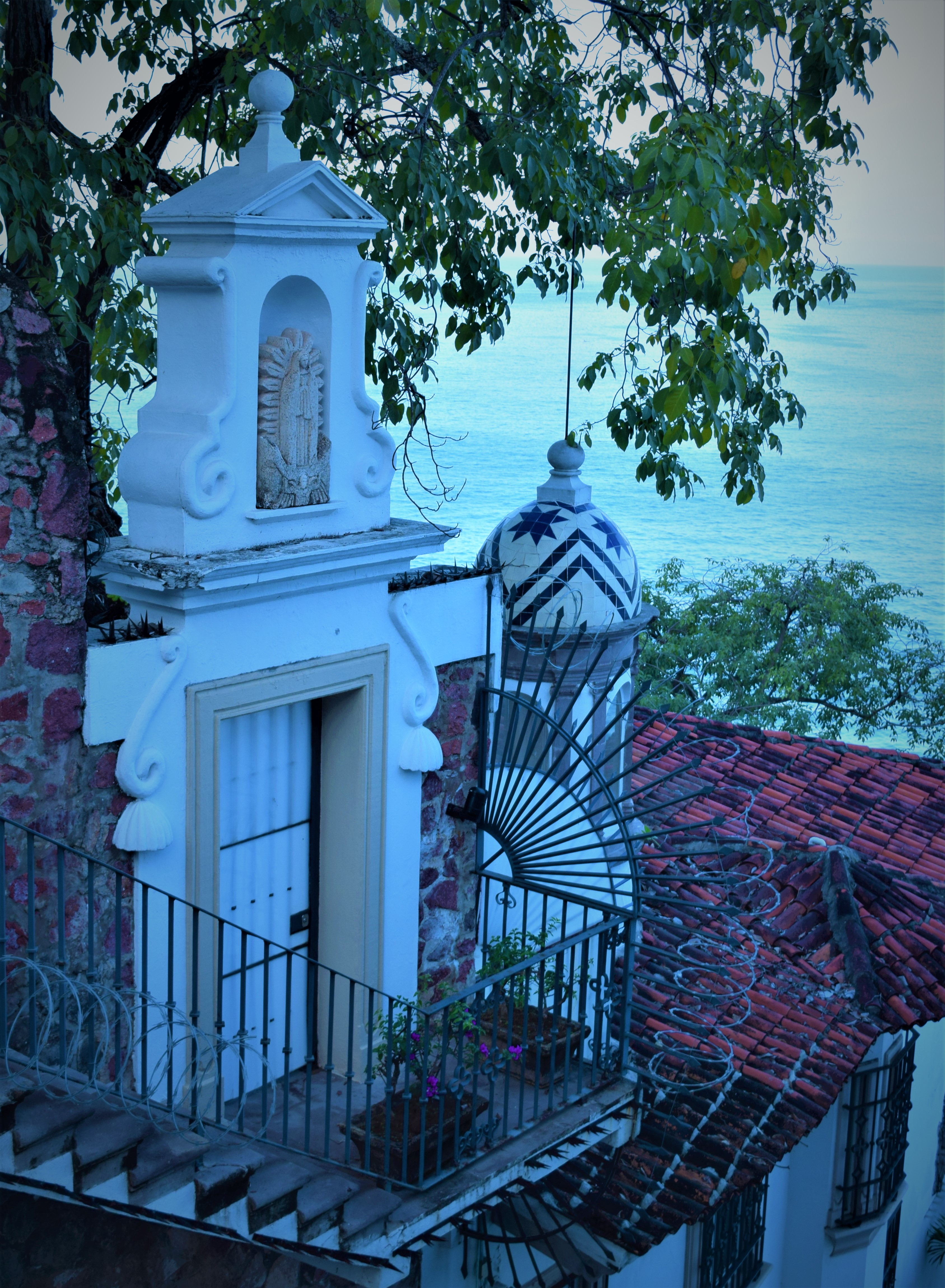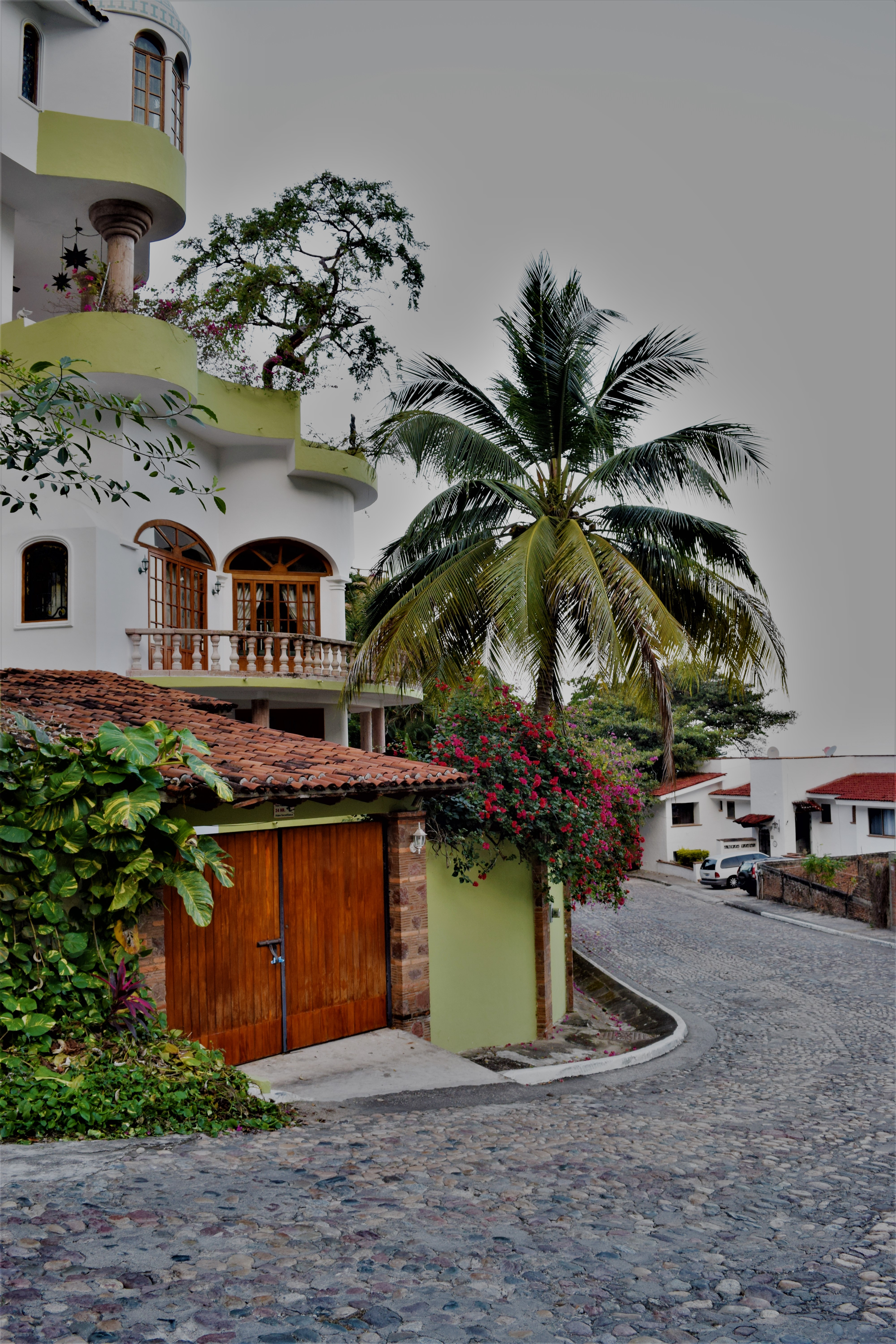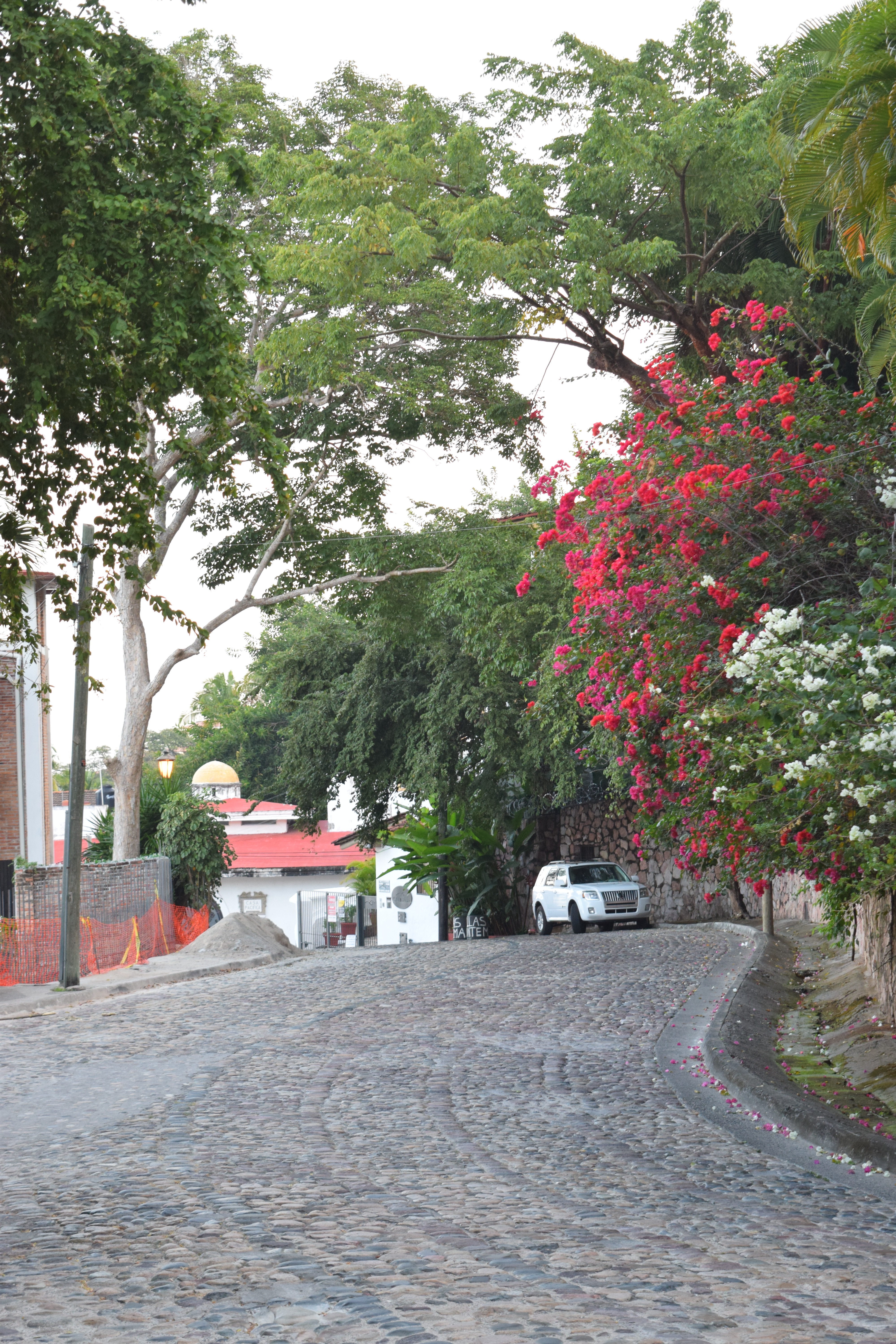 Old town PV is not really that old, mostly built between the 50s and 70s and has developed into the tourist zone filled with restaurants, bars and hotels.
Many of the American expats and timeshare visitors are located north in the Marina district and Nuevo Vallarta which looks much more like Southern California with wide sidewalks, wide streets, new construction, Costco and Walmart.  In short, if you want to live in Mexico but feel like you are in the US, head for Nuevo.  But I digress.
We made our way into town and stopped off for coffee and a pastry.  You can tell we have not mastered the food picture concept as the photo only shows where the pastry was before we ate it.  Only after commenting on the quality of the
coffee and the deliciousness of the pastry did we realize we should photo document this meal as this is supposed to be a day in the life through pictures.
After our sidewalk breakfast we wandered through our favorite farmers market where we buy vegetables, fruit, fish, meat and tortillas which are fresh and warm.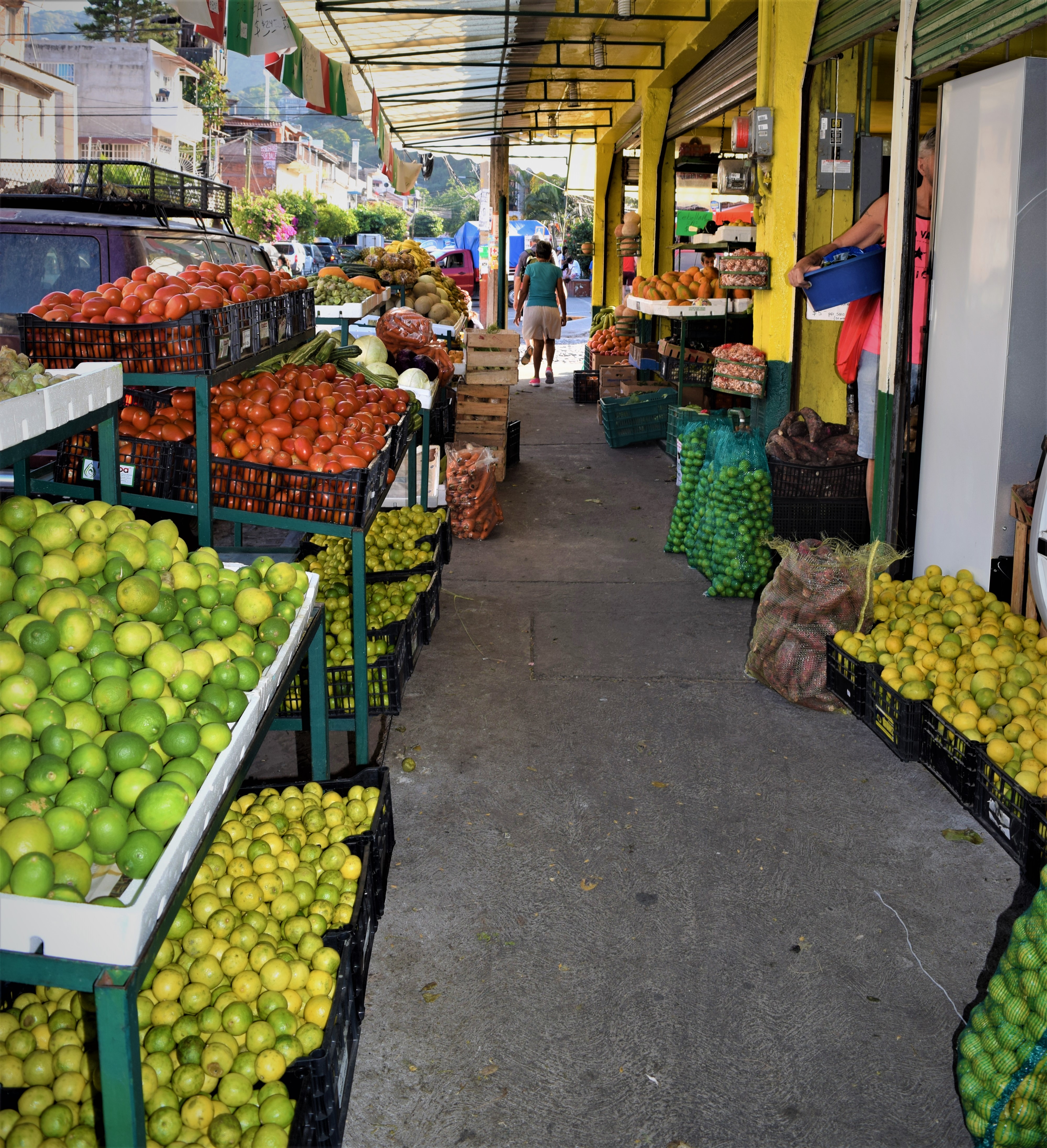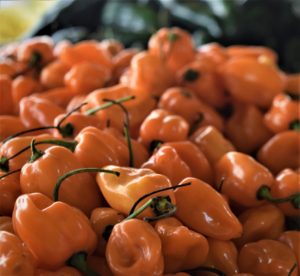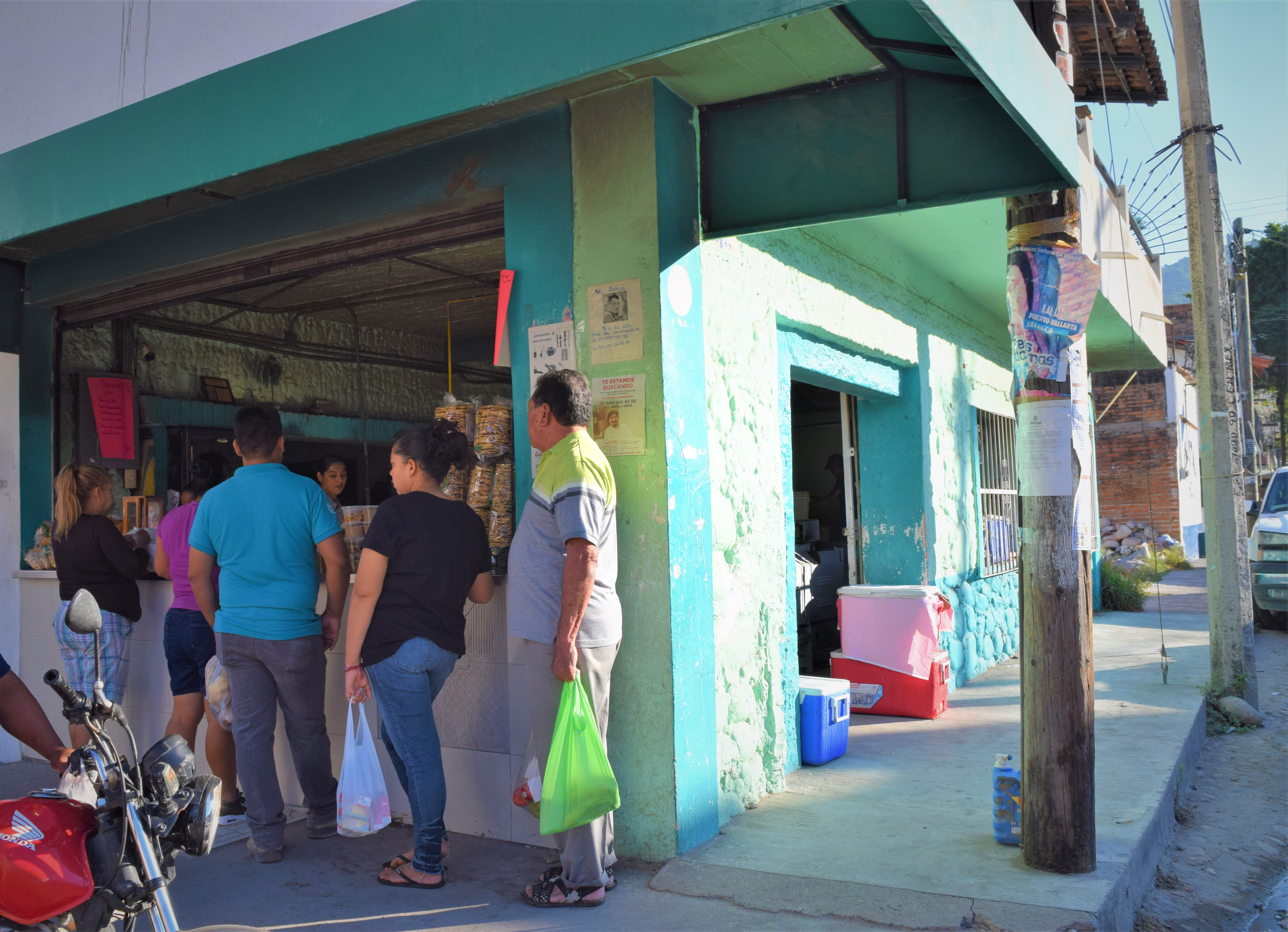 The Malacon, or waterfront, was the next destination on our morning walk.  It is lined with statues, and a few people trying to look like statues with great views and again plenty of bars and restaurants.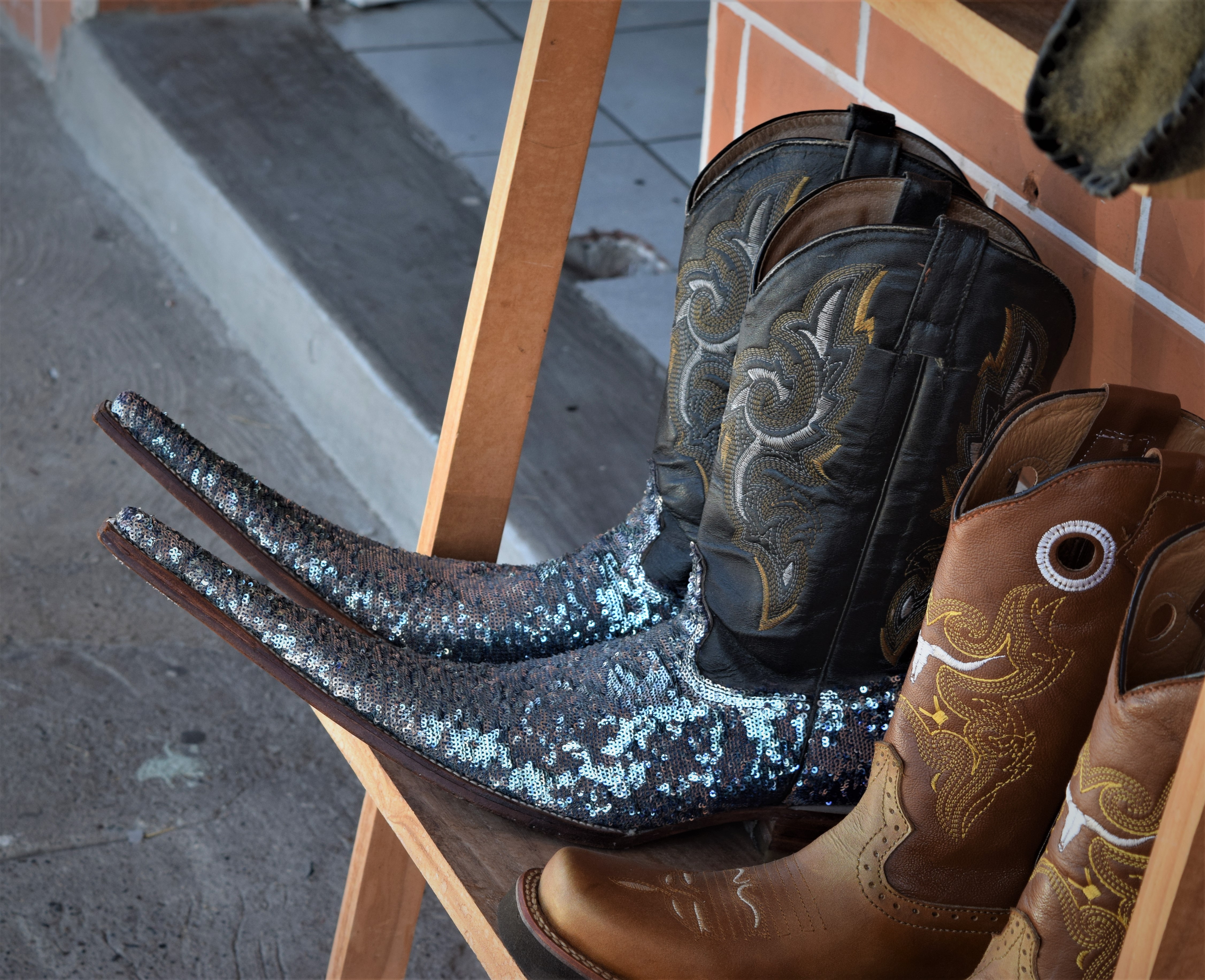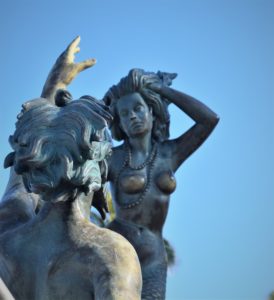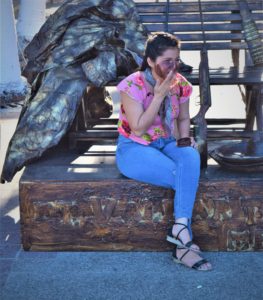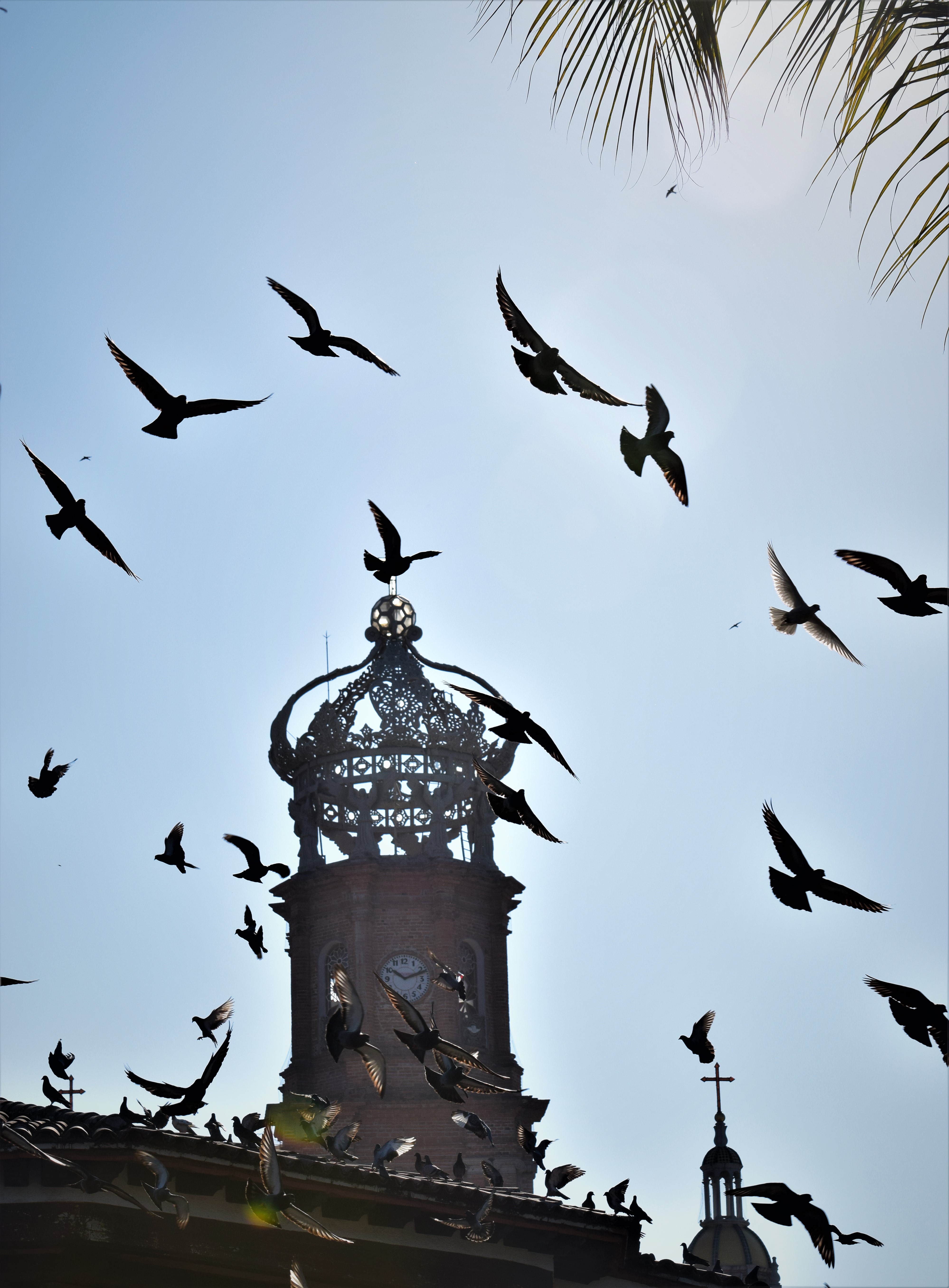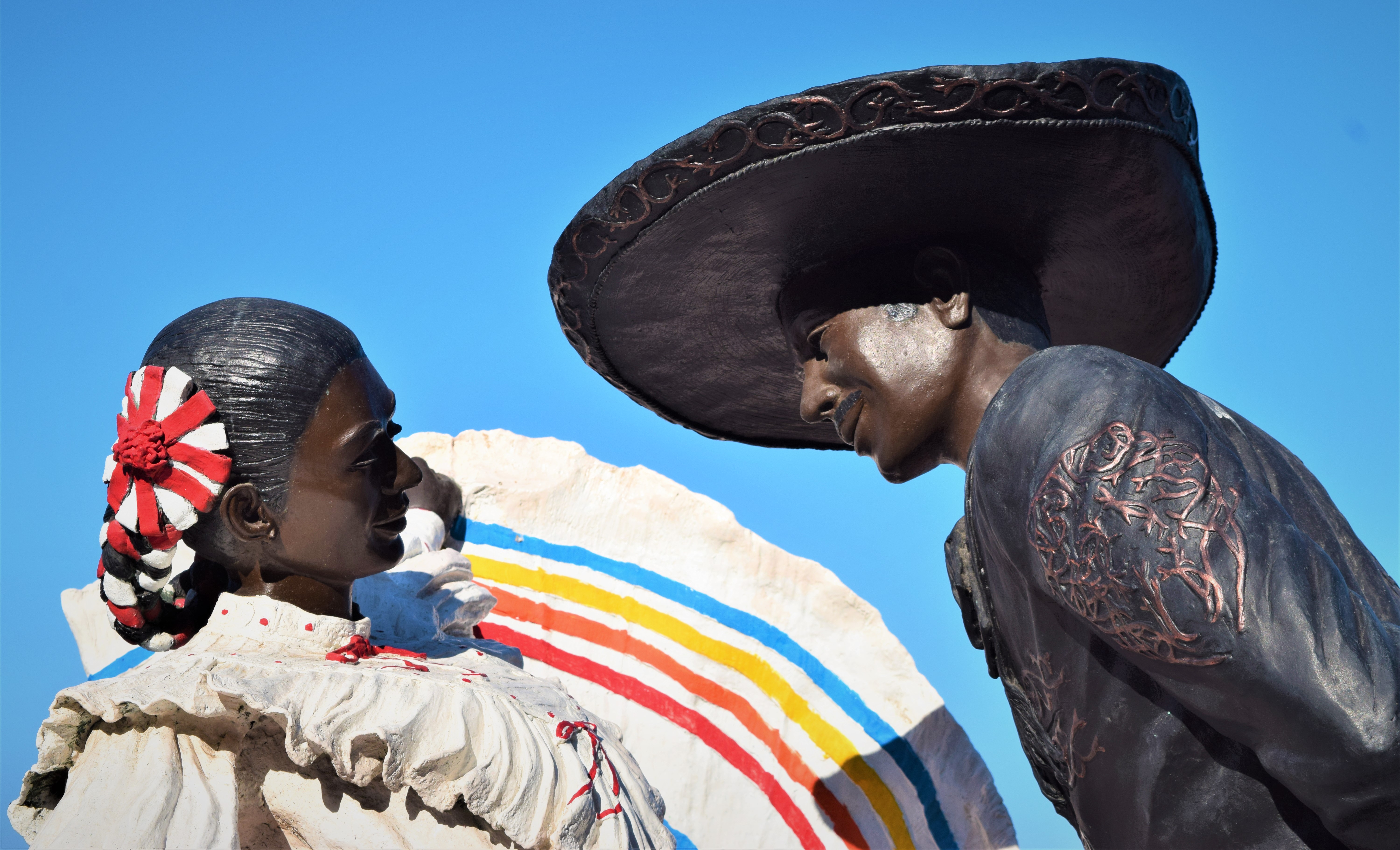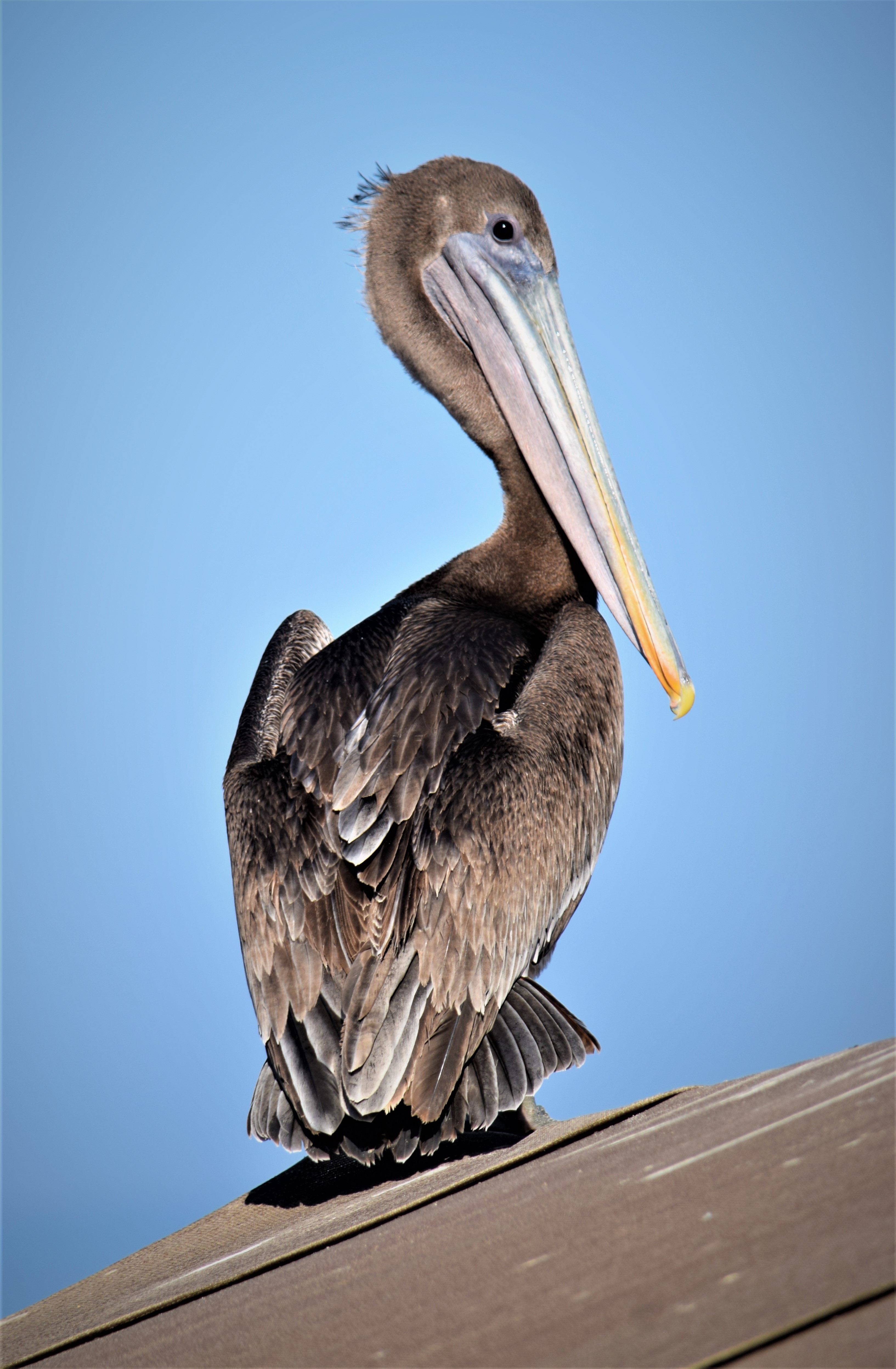 After the Malecon our real adventure began.  We boarded the local bus which cost 10 pesos or 50 cents US.  We were instructed to board any bus heading north with "Walmart" displayed on the windshield.
No fancy electronic sign just the word "Walmart" in white marker handwritten on the windshield.  It worked just fine and we made our way to Walmart in the Marina district. No, Walmart was not our exciting destination for the day.  At the Walmart parking lot we transferred to another bus which for 42 pesos or a little over $2 US it would take us an hour north to the beach town of Sayulita about 26 miles away.  You will know which bus because it has Sayulita scribbled in white marker on the windshield.  The bus was a bit cramped and made lots of stops along the way but it got us to our destination.
We were hungry when we arrived and headed to the beach front restaurant, Alas Blancas.  The food was good and the negra modelo tasted great, so I had a second.  As we sat at lunch enjoying our view of the beach we noticed some nice looking beach chairs in front of the restaurant next door, Mar Sayulita.   They were empty and had an umbrella positioned just right, so we strolled over and asked the nice young lady, Carmen, what does it cost to use the beach chairs.  With her cheery response we learned that we had made a rookie mistake.
You see, the chairs and umbrella cost $250 pesos each, but it gives you a $250 peso credit to use on food and drink.  In short, had we talked with Carmen first we could have paid for our chairs by enjoying lunch in them.  Instead we paid Alas Blancas $300 pesos for lunch and would need to pay Carmine $500 pesos to enjoy her chairs.  So, we did the only thing we could, spent the next three hours in our lovely beach chairs while ordering $500 pesos worth of drinks, no worries we weren't driving the bus home.  We also, found you can buy most anything at the beach, ceviche, coconuts, gummy bears, donuts it all comes to you.  This time we followed Tim's advice, no beach ceviche.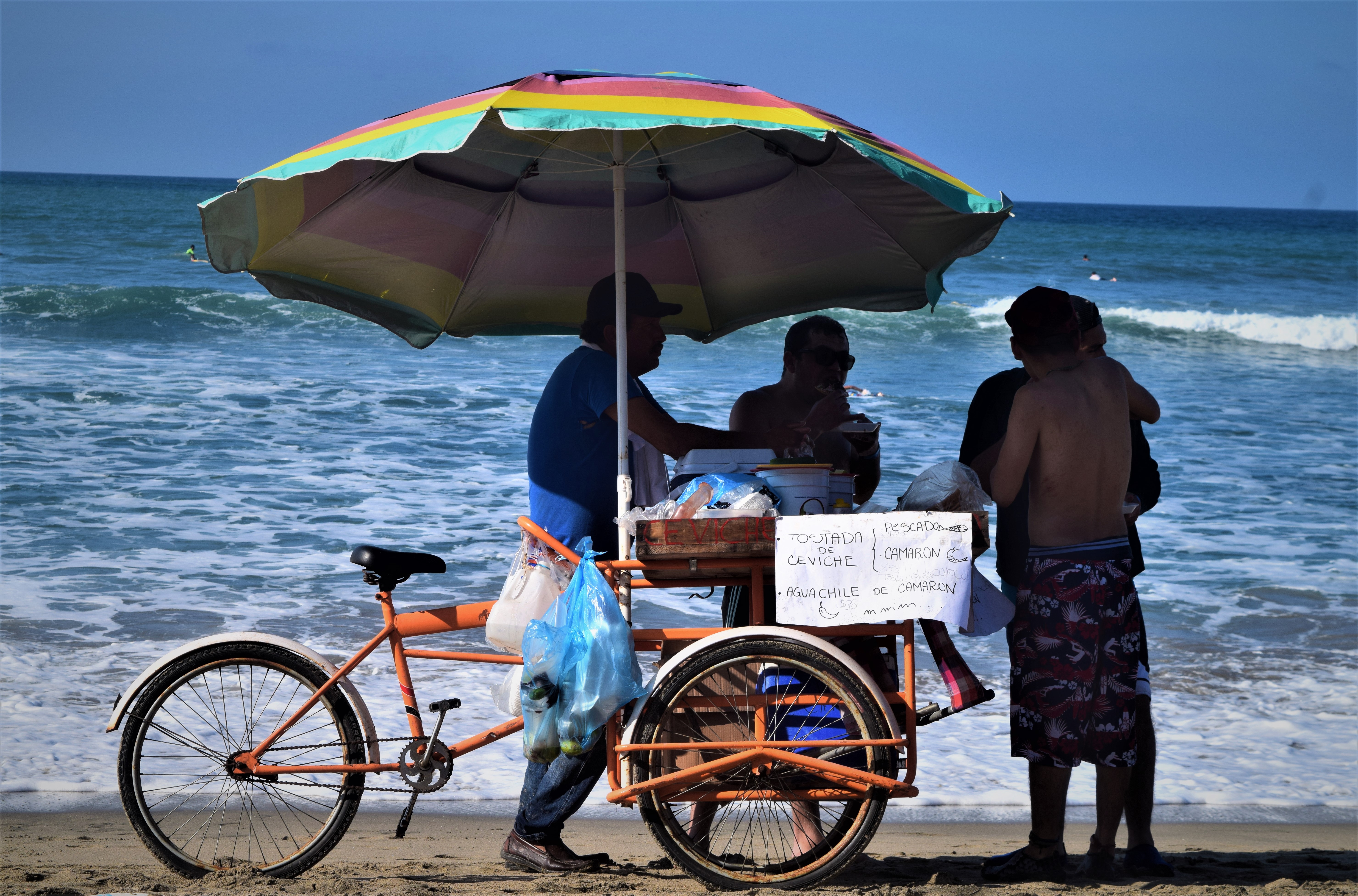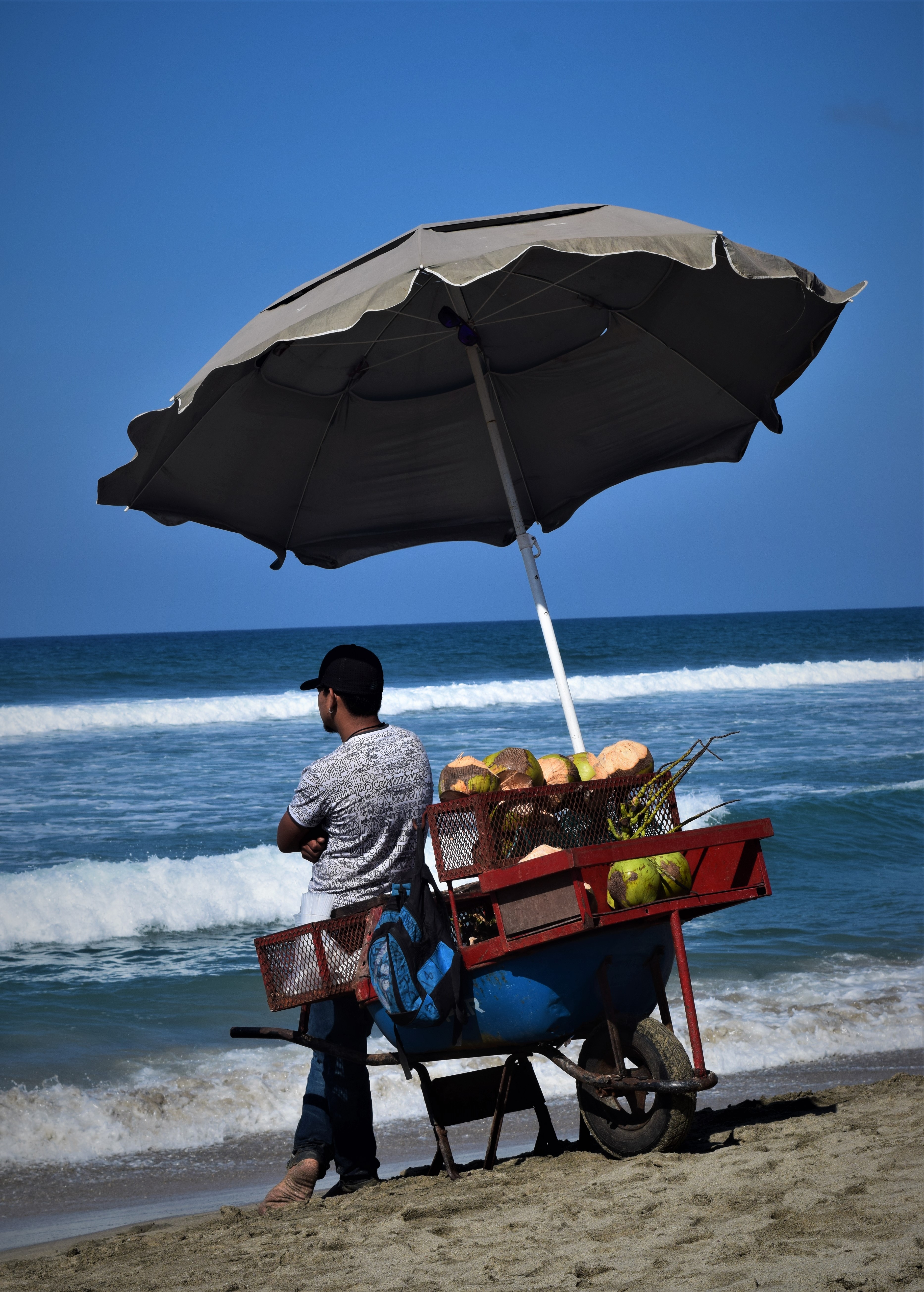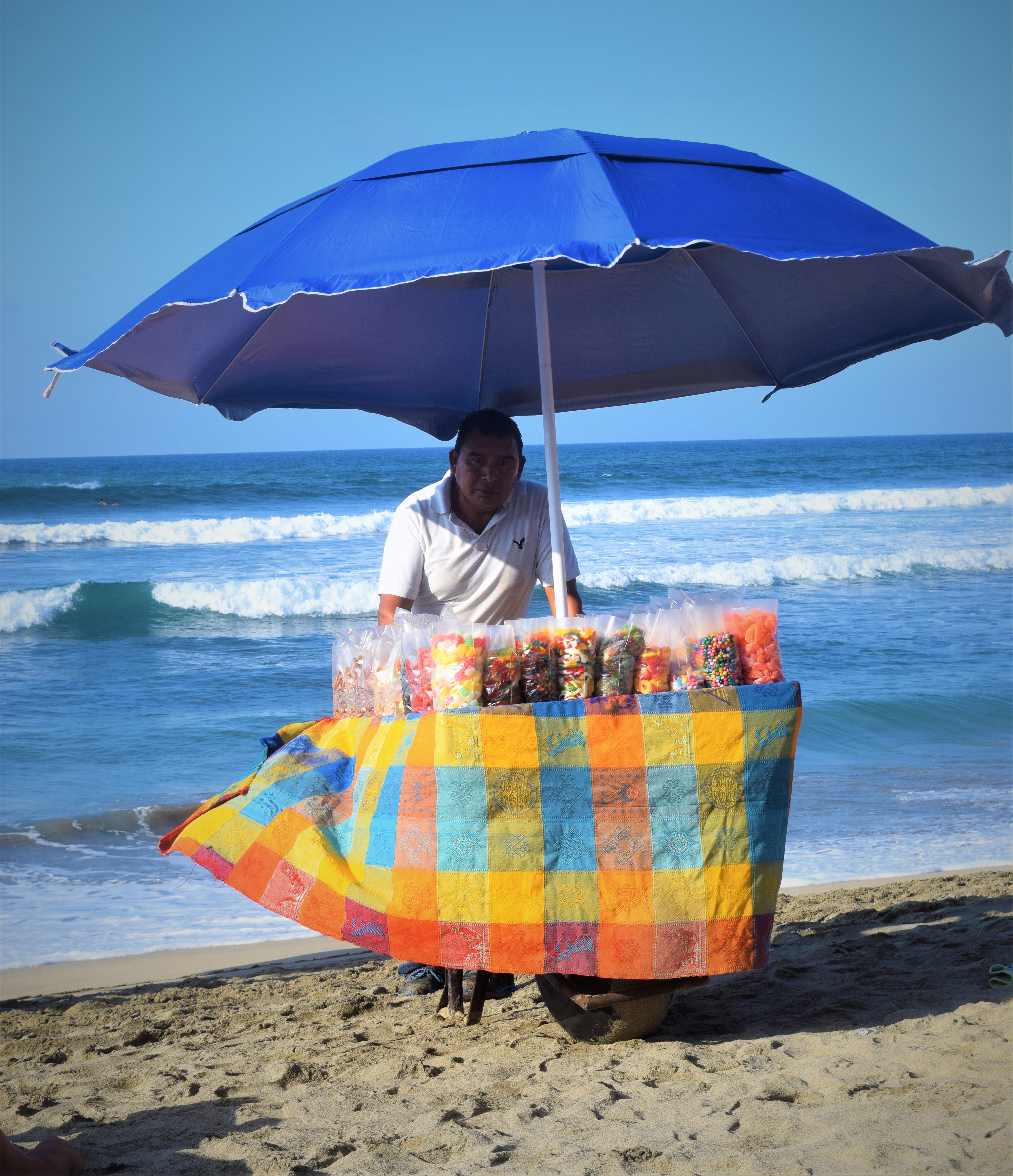 After a relaxing day on the beach, taunting our friends and family with Facebook and Instagram posts we wandered the streets of Sayulita and then boarded our bus for the return to PV.  A very good day indeed.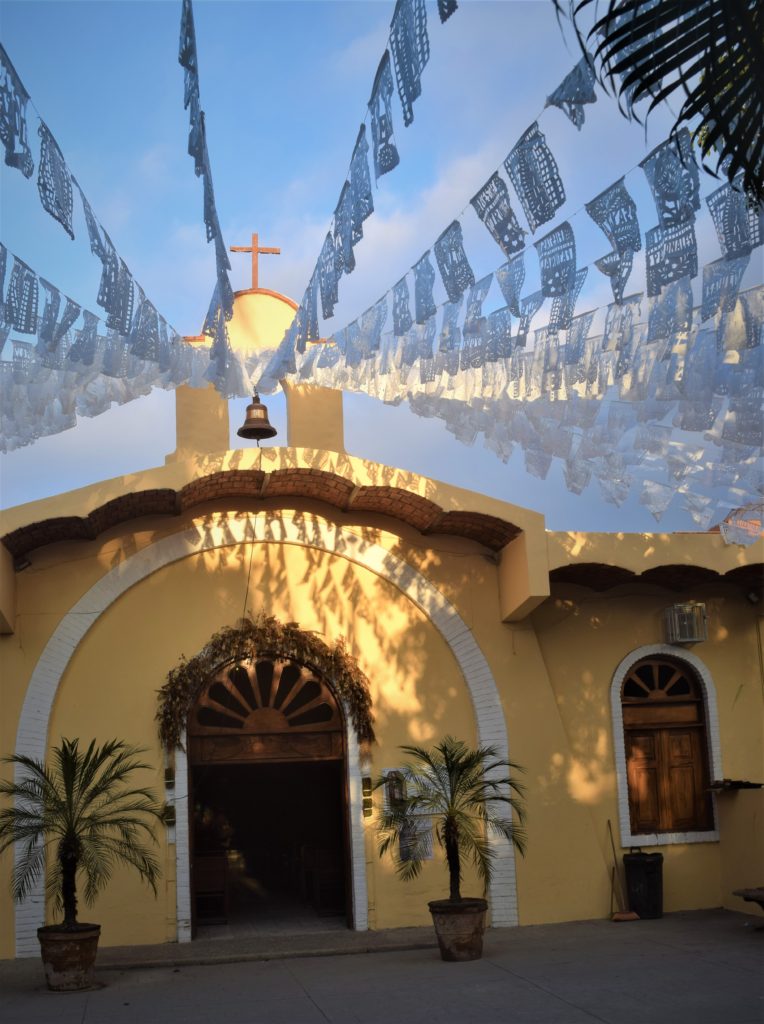 G&K